Belgium's former king admits he is father of artist Delphine Boel after DNA test
Albert II accepts artist born during affair in 1968 is his fourth child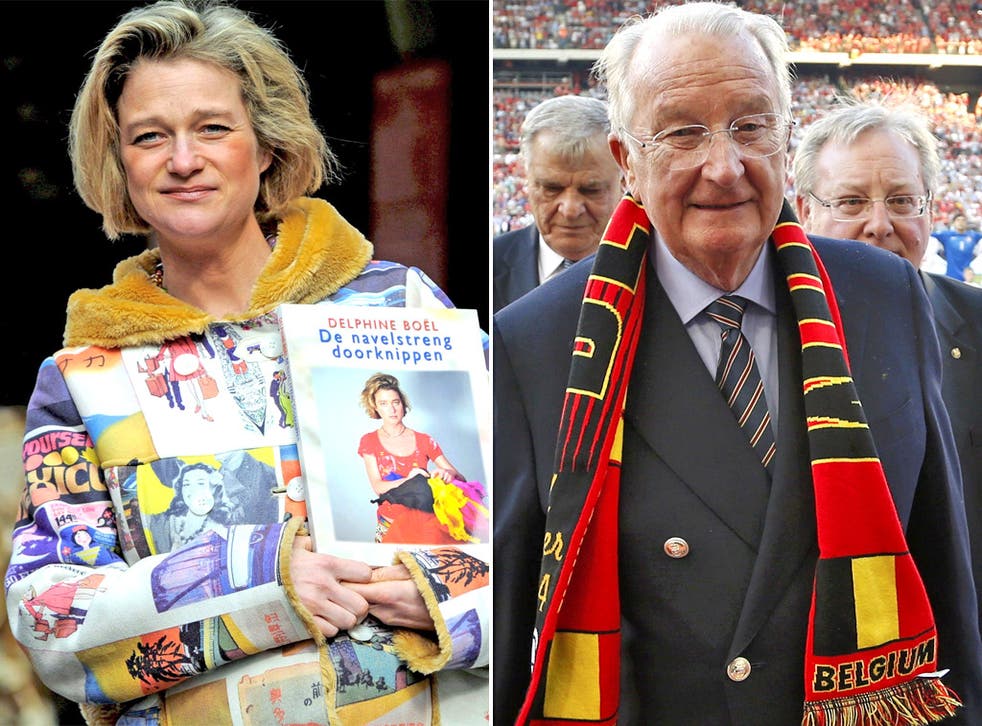 Belgium's former king has admitted he fathered a child during an extramarital affair after a DNA test brought an end to a seven-year legal battle.
Albert II, who abdicated on health grounds in 2013, accepted artist Delphine Boël was his daughter in a statement issued through his lawyers.
"The scientific conclusions indicate that he is the biological father of Mrs Delphine Boël," it read.
"Legally, he stops the legal battle there and accepts that Delphine Boël becomes his fourth child."
The 85-year-old wanted to "put an end in honour and dignity to this painful procedure", his lawyers added, despite believing that the case was "questionable".
"King Albert wishes to point out that, since the birth of Madame Delphine Boël, he was not involved in any family, social or educational decision whatsoever."
World news in pictures

Show all 50
Ms Boël, the daughter of Baroness Sybille de Selys Longchamps, could now be entitled to a share of his estate after being added to his will.
Rumours about an affair were fuelled by a 1999 biography of Albert's wife, Queen Paola, which referred to an affair and the birth of a girl in the late 1960s.
In his Christmas message to the nation that year, Albert referred to a "crisis" in his marriage but never publicly admitted fathering a child.
Ms Boël, 51, opened court proceedings in 2013, explaining that she was angry about being cold-shouldered by the royal family.
Albert II refused to provide his DNA until the Brussels Court of Appeal ordered himto pay a daily fine of €5,000 (£4,200) until he took the test.
Following the former king's statement, Ms Boël's lawyer Marc Uyttendaele said that she was looking for recognition rather than money and that her wealth was "infinitely greater than that of Albert II".
"Her reaction is both relief and emotion , but it is also a great pain, because she has always lacked a father," Mr Uyttendaele told RTBF network.
"There was an outstretched hand from Delphine Boël to communicate on these results, but the press release is icy and does not reflect any form of affection."
Additional reporting by Associated Press
Register for free to continue reading
Registration is a free and easy way to support our truly independent journalism
By registering, you will also enjoy limited access to Premium articles, exclusive newsletters, commenting, and virtual events with our leading journalists
Already have an account? sign in
Register for free to continue reading
Registration is a free and easy way to support our truly independent journalism
By registering, you will also enjoy limited access to Premium articles, exclusive newsletters, commenting, and virtual events with our leading journalists
Already have an account? sign in
Join our new commenting forum
Join thought-provoking conversations, follow other Independent readers and see their replies