Kosovo makes historic declaration of independence from Serbia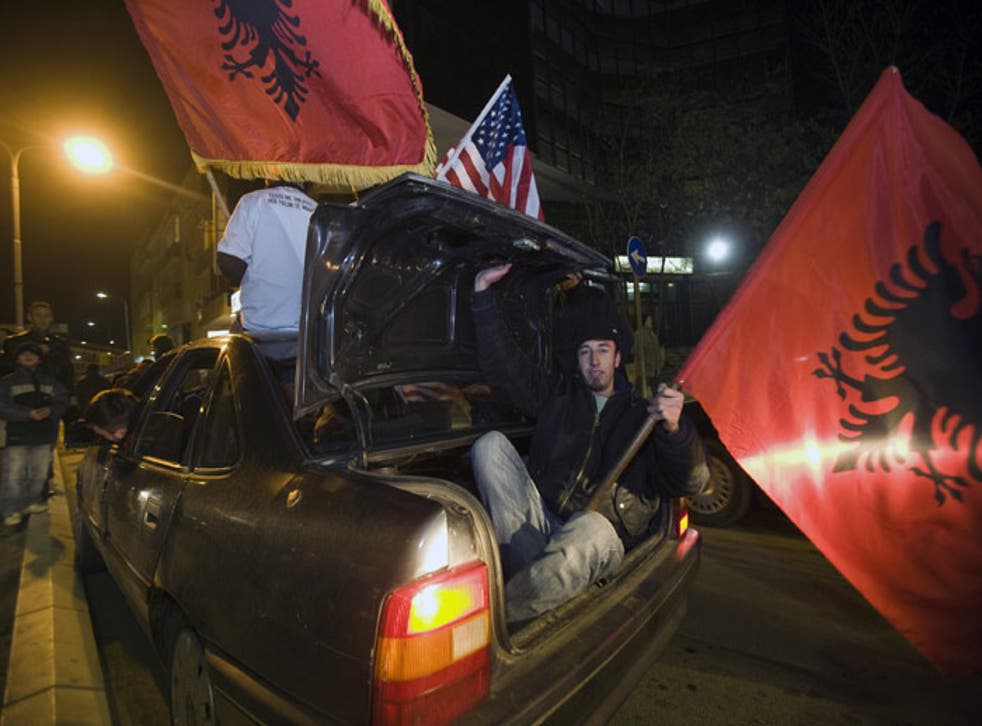 Kosovo declared itself a nation on Sunday, mounting a brash and historic bid to become an "independent and democratic state" backed by the U.S. and key European allies but bitterly contested by Serbia and Russia.
"Kosovo is a republic — an independent, democratic and sovereign state," parliament speaker Jakup Krasniqi said as the chamber burst into applause.
Across the capital, Pristina, revelers fired guns into the air, waved red and black Albanian flags and honked car horns in jubilation at the birth of the world's newest country.
Krasniqi, Prime Minister Hashim Thaci and President Fatmir Sejdiu signed the declaration, which was scripted on parchment.
Sunday's declaration was carefully orchestrated with the U.S. and key European powers, and Kosovo was counting on swift international recognition that could come as early as Monday, when EU foreign ministers meet in Brussels, Belgium.
"From today onwards, Kosovo is proud, independent and free," said Thaci, a former leader of the Kosovo Liberation Army, which battled Serbian troops in a 1998-99 separatist war that claimed 10,000 lives. "We never lost faith in the dream that one day we would stand among the free nations of the world, and today we do."
"Our hopes have never been higher," he told the assembly. "Dreams are infinite, our challenges loom large, but nothing can deter us from moving forward to the greatness that history has reserved for us."
Thaci pledged that the new nation would be "a democratic, multiethnic state" — an attempt to reach out to Serbs who consider Kosovo the cradle of their medieval culture and religion.
But he also had stern words for the Serbian government, which last week declared secession illegal and invalid, saying in the Serbian language: "Kosovo will never be ruled by Belgrade again."
Join our new commenting forum
Join thought-provoking conversations, follow other Independent readers and see their replies