Landmark ECJ ruling boosts David Cameron's bid to clamp down on EU benefit migrants
Court rules that governments can deny handouts to migrants under certain circumstances
Andrew Grice
Tuesday 11 November 2014 19:49 Comments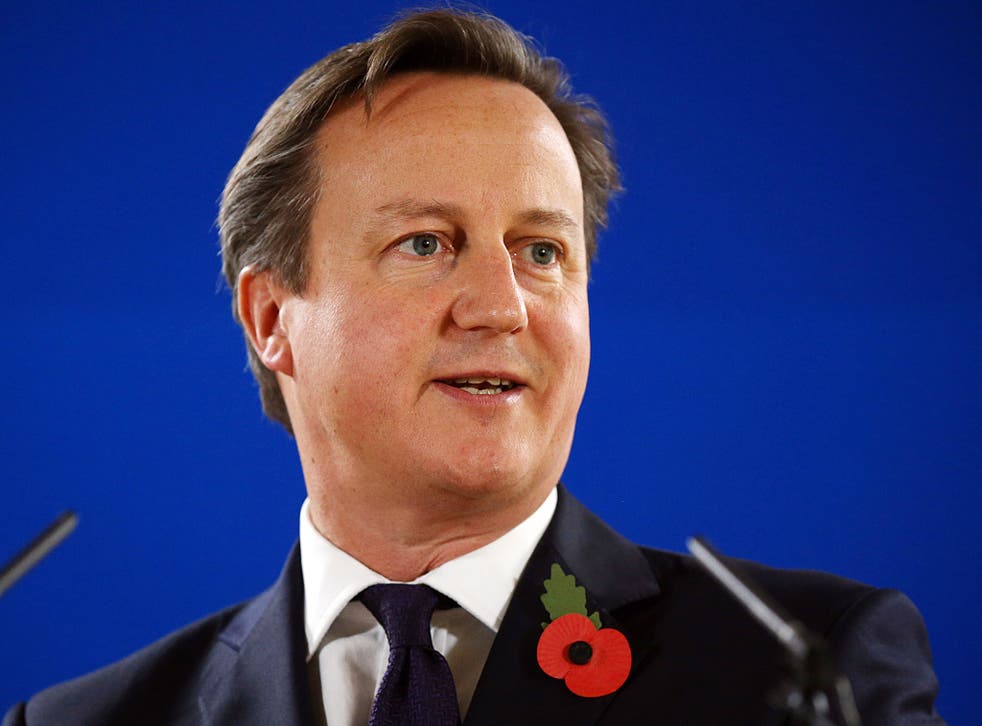 David Cameron's hopes of clamping down on benefits claimed by EU migrants in Britain were boosted today by a landmark ruling by the European Court of Justice.
The Luxembourg court, which interprets EU laws, said national governments were allowed to deny state handouts to migrants who came "solely" to claim benefits. UK ministers believe the decision will help Britain to persuade the EU to tighten the rules further when Mr Cameron seeks a "new deal" ahead of the in/out referendum he has promised in 2017.
The ruling could spare the Prime Minister's blushes - he had been facing a humiliating defeat over his attempt to tear up the EU's founding principle of the "free movement" of people. Angela Merkel, the German Chancellor and most powerful EU figure, has made clear she would not back such a move.
The judgement suggests governments have greater than expected flexibility under the current regime to withhold benefits. Mr Cameron's critics on the Continent argued that it showed there was no need to curb free movement.
The court upheld a German ruling against Elisabeta Dano, a 25-year-old Romanian woman, who claimed unemployment benefit despite having no intention to work in Germany. The judges said it was for national governments to decide on the payment of non-contributory benefits as long as all EU citizens were treated equally.
Mr Cameron welcomed a "commonsense ruling" which he said vindicated his argument that the right to work in other EU nations "should not be unqualified". But he insisted that further EU-wide moves were needed, saying the ruling was a "good step in the right direction".
Iain Duncan Smith, the Work and Pensions Secretary, said: "This is an excellent ruling, and supports our view that people coming to the UK who don't have sufficient resources to support themselves and would become a unreasonable burden should not be able access national welfare systems. The case underlines what we have said for some time that free movement is not an unqualified right - and will have a major impact on the way the European Commission interprets law in future."
But Sophie in't Veld, a vice-president of the liberal ALDE group in the European Parliament, said the ruling was a "blow to those suggesting EU free movement rules need to be dramatically curtailed".
Manfred Weber, the German leader of the mainstream conservative EPP group in the parliament, said EU countries could avoid social benefits tourism without violating free movement.
"It sends a clear signal to the member states and to the British Prime Minister in particular," he said.
Register for free to continue reading
Registration is a free and easy way to support our truly independent journalism
By registering, you will also enjoy limited access to Premium articles, exclusive newsletters, commenting, and virtual events with our leading journalists
Already have an account? sign in
Join our new commenting forum
Join thought-provoking conversations, follow other Independent readers and see their replies