Le Mans: 'Knifeman' attacks university students in France injuring four with one fighting for life
Suspect arrested after two students stabbed and professor punched in face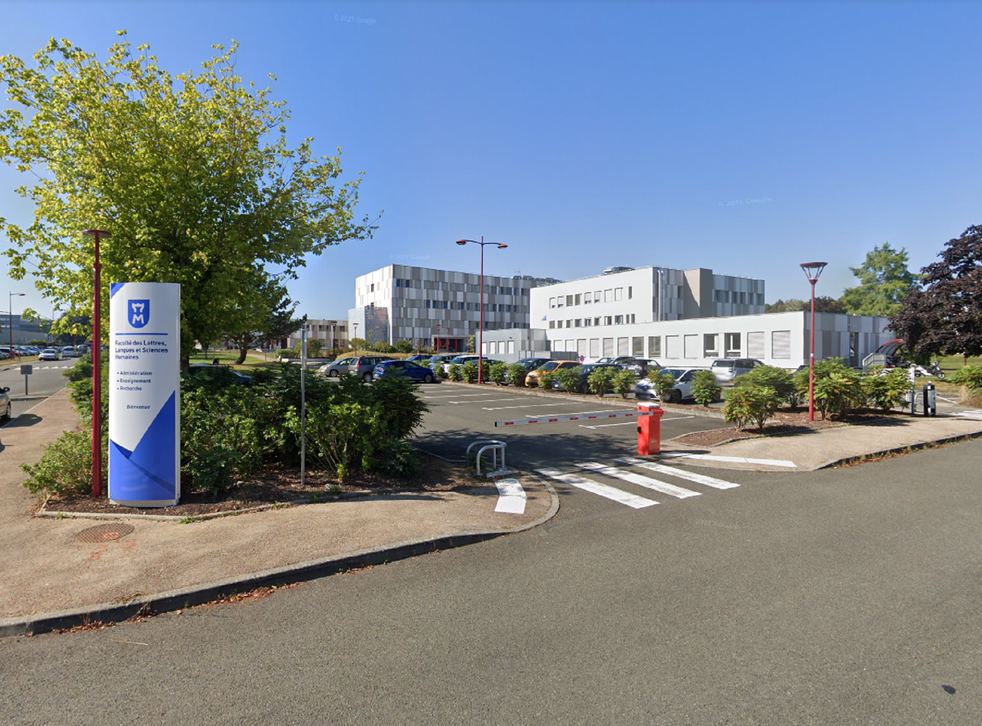 A man armed with a knife and club has attacked university students in France.
One person is reportedly in a critical condition after at least four people were injured in the attack at Le Mans University in the country's northwest.
Two students were attacked with a knife, while a professor was punched in the face, according to French newspaper Ouest-France.
French police said a suspect had been arrested and there was no indication of a terrorist motive.
The man entered the university's faculty of letters at about 1.45pm on Wednesday and began randomly attacking people with a knife, Ouest-France quoted eyewitnesses as saying.
The suspect is said to have been arrested just 15 minutes later at 2pm.
The building was evacuated and classes cancelled for the rest of the day.
Police and firefighters are at the scene.
Register for free to continue reading
Registration is a free and easy way to support our truly independent journalism
By registering, you will also enjoy limited access to Premium articles, exclusive newsletters, commenting, and virtual events with our leading journalists
Already have an account? sign in
Register for free to continue reading
Registration is a free and easy way to support our truly independent journalism
By registering, you will also enjoy limited access to Premium articles, exclusive newsletters, commenting, and virtual events with our leading journalists
Already have an account? sign in