Routine police beatings and perpetual squalor push refugees in Lesbos to 'absolute breaking point', warns report
Exclusive: Thousands of asylum seekers at heightened risk of violence and poor health as severe overcrowding and lack of resources on Greek island cause conditions to deteriorate at rapid pace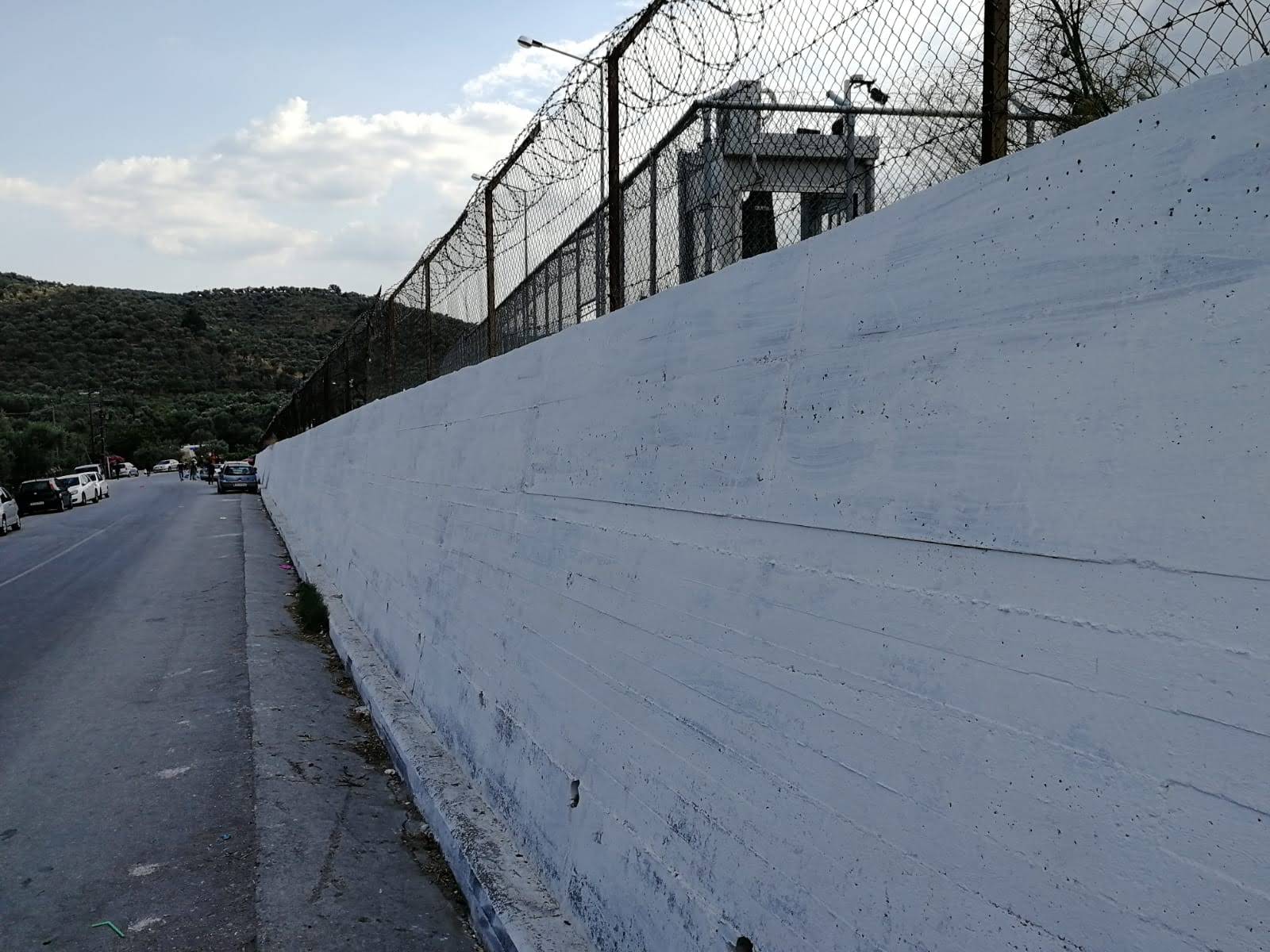 Thousands of refugees are living in perpetual fear and at risk of developing serious illnesses as the situation on the Greek island of Lesbos reaches "absolute breaking point", new research shows.
A report by Refugee Rights Europe warns that physical and mental health problems are rife on the island, as unsanitary conditions contribute to the spread of disease and growing desperation grips the men, women and children who are stuck there.
Reports of violence and racially motivated attacks on refugees by police have also become commonplace, with nearly half of the 311 asylum seekers surveyed for the report saying they had been attacked by officers – usually with tear gas.
There are currently an estimated 8,000 refugee men, women and children on Lesbos, making it the largest host out of the Greek islands. A third come from Syria, 27 per cent are from Afghanistan, 13 per cent are Iraqi and the remaining are mainly from African countries.
A series of accounts from asylum seekers in the report exposes the squalor and dangers they endure, including only having access to a shower once every few weeks and being unable to access medical care for their sick children.
Respondents also reported being too afraid to leave their tents at night due to lack of security in the camps. Others expressed suicidal thoughts, with one refugee telling researchers: "I prefer to die than be here".
The research, seen exclusively by The Independent, warns that severe overcrowding and a lack of resources have led conditions to deteriorate at a rapid pace following the EU-Turkey Statement in March, which banned asylum seekers from travelling to mainland Greece.
While people identified as "vulnerable" are supposed to be exempt from the ban, significant delays in this process meant many were being told they must wait until 2019 or 2020 to be assessed, the researchers said.
The majority of respondents (66 per cent) said they never felt safe on the island, with 48 per cent saying they had witnessed a death while being there – most of which occurred as a result of violence.
Nearly half of refugees surveyed for the report said they had experience some form of police violence, with 85 per cent of these exposed to tear gas, 34 per cent being physically abused, 36 per cent subjected to verbal abuse by officers.
Nahzley Anvarian, field researcher and coordinator at Refugee Rights Europe, told The Independent: "Violence against refugees is apparent – instances of racially motivated physical and verbal abuse are commonplace from both citizens and police.
"Many of the individuals we interviewed had been exposed to tear gas, which in some cases brought on serious health concerns and seemed to amount to the excessive use of force."
The report, which constitutes one of the largest research projects on the Greek islands to date, also warns that unsanitary conditions in the camps on Lesbos risk contributing to the spread of disease, inflammation, scabies and skin infections.
Refugees reported only being able to have a shower every 15-20 days, with access to water in the camp for bathing and using the toilets cut off during the night time and for several hours in the afternoon.
One male asylum seeker who had been in the camp for more than seven months told researchers: "I crave having a shower. I beg to have a shower, we are human not animals."
The report warns that the treatment of physical and mental health issues is particularly underresourced, due to the high costs of accessing to services at the main hospital, as well as the transport to get there.
One man said that his son had fallen over and hit his head and they had to wait for half an hour for an ambulance while his child was bleeding profusely. He said the hospital did not give them any medicine or bandages to keep the wound clean, only a list of medication to buy at a cost of €22.
The man told researchers that the next day his son was crying and vomiting but they could not afford to take him to the hospital.
Other respondents raised concerns regarding the substandard response from medical professionals. One refugee explained: "Whatever your disease, you will get the same medicine which is a painkiller only."
In pictures: Refugees on the Greek island of Lesbos
Show all 12
The vast majority of respondents had experienced a health problem since arriving in Greece – one in six of whom said that they had not received any medical care.
Alice Lucas, programme manager at Refugee Rights Europe, said: "Most new arrivals on the island have been told they will have to wait until 2019 or 2020 for an initial vulnerability assessment in order to be considered for a move to the mainland.
"This reality has caused many to lose all hope, leading to deteriorating mental health, tensions and instances of violence between refugees due to the heightened despair and desperation."
The local police in Lesbos have been approached for comment.
Join our commenting forum
Join thought-provoking conversations, follow other Independent readers and see their replies