Let's (not) shake on it! Pictures of international snubs prove François Hollande's popularity problem
Images add insult to ignominy for the man who polls suggest is now the most unpopular French president in history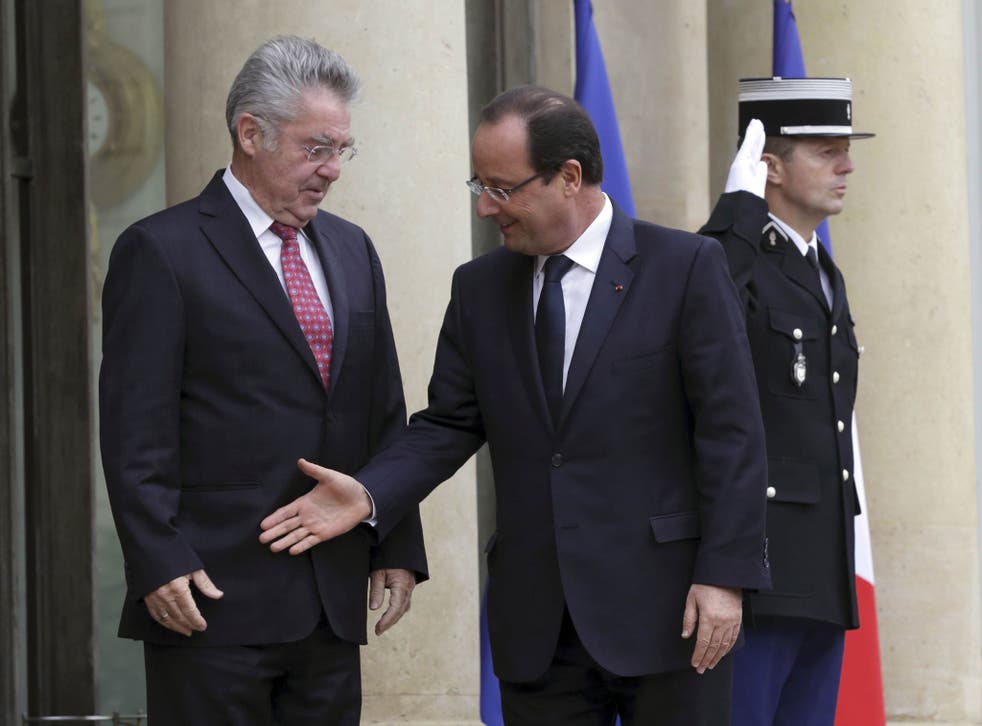 François Hollande has had a troubled term as France's President. But despite his domestic problems he should expect that other world leaders might be prepared to shake him by the hand.
Now it appears he has had difficulty even getting that done.
A series of photographs showing a year of failed handshakes in 2013, first published in the Dutch newspaper de Volkskrant, stands as proof. Pictured with a range of world leaders from Iran's new president, Hasan Rouhani, to EU Commission president Manuel Barroso, Mr Hollande can certainly be accused of failing to grasp the hand, if not the moment.
And it's not just other world leaders Mr Hollande is failing to connect with – polls show he is now the most unpopular French president in history.
In Pictures: Hollande's handshake attempts

Show all 5
Join our new commenting forum
Join thought-provoking conversations, follow other Independent readers and see their replies