White tiger kills man in Tbilisi after escaping from zoo during deadly floods in Georgia
The animal was hunted down and shot dead by police
Lizzie Dearden
Wednesday 17 June 2015 16:53 Comments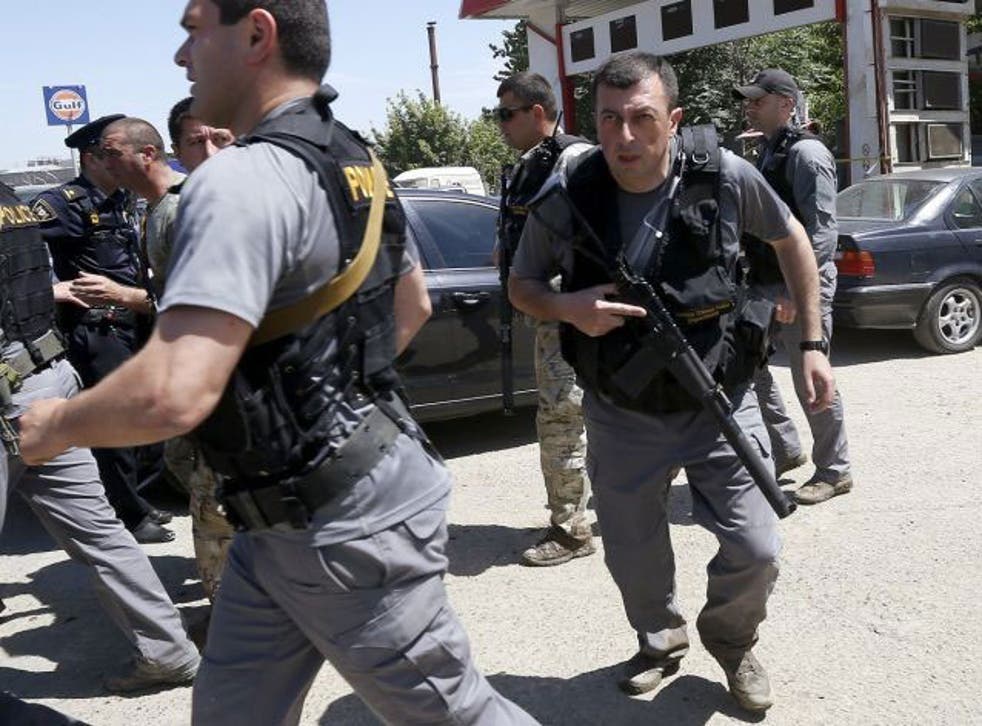 One of the tigers that escaped during devastating floods in Georgia's capital has killed a man in front of horrified passers-by after four days on the loose.
News of the death followed claims last night that all the big cats from the city's zoo had been found dead.
"It was a white tiger, a big one. It attacked a man, it seized him by the throat," a witness told Georgia's Imedi channel, according to a translation by AFP.
The white tiger had escaped detection by hiding at an abandoned factory, a spokesperson for the Interior Ministry said.
The animal, which was initially reported to be a lion, was among dozens that escaped after torrential rain on Saturday turned a small river running through Tbilisi into a raging torrent that swept away houses and destroyed roads.
Zoo animals roam Tbilisi after floods

Show all 9
At least 19 people were killed and the death toll could rise as recovery work continues. Six people remain missing.
Several lions and tigers were found dead on Tuesday as floodwater receded and staff at the Tbilisi Zoological Park said they held little hope for a jaguar on the loose.
A hippopotamus had to be shot with a tranquiliser gun as it roamed the streets and an alligator was filmed swimming around the city by a drone.
Mziya Sharashidze, a spokesperson for the zoo, said eight lions, all seven tigers and at least two of its three jaguars were killed, along with 12 bears, nine penguins and several wolves.
Ivane Daraseliya, chief veterinarian for the zoo, said most of the animals appeared to have been died when water and mud inundated their enclosures but a young white lion named Shumba, one of its most beloved attractions, was found shot in the head on Sunday.
Zurab Gurielidze, director of the zoo, had pleaded with people not to kill any animals as fear swept the city.
The government of the former Soviet republic declared Monday a holiday to keep people off the streets as emergency crews worked in disaster-hit areas.
Deputy-mayor Irakly Lekvinadze said dozens of family were left homeless after their houses were damaged or destroyed and estimated the cost of damage at £6.43 million.
Additional reporting by agencies
Register for free to continue reading
Registration is a free and easy way to support our truly independent journalism
By registering, you will also enjoy limited access to Premium articles, exclusive newsletters, commenting, and virtual events with our leading journalists
Already have an account? sign in
Join our new commenting forum
Join thought-provoking conversations, follow other Independent readers and see their replies