Lithuanian prosecutors open investigation into multi-million dollar tax fraud by Russian organised crime group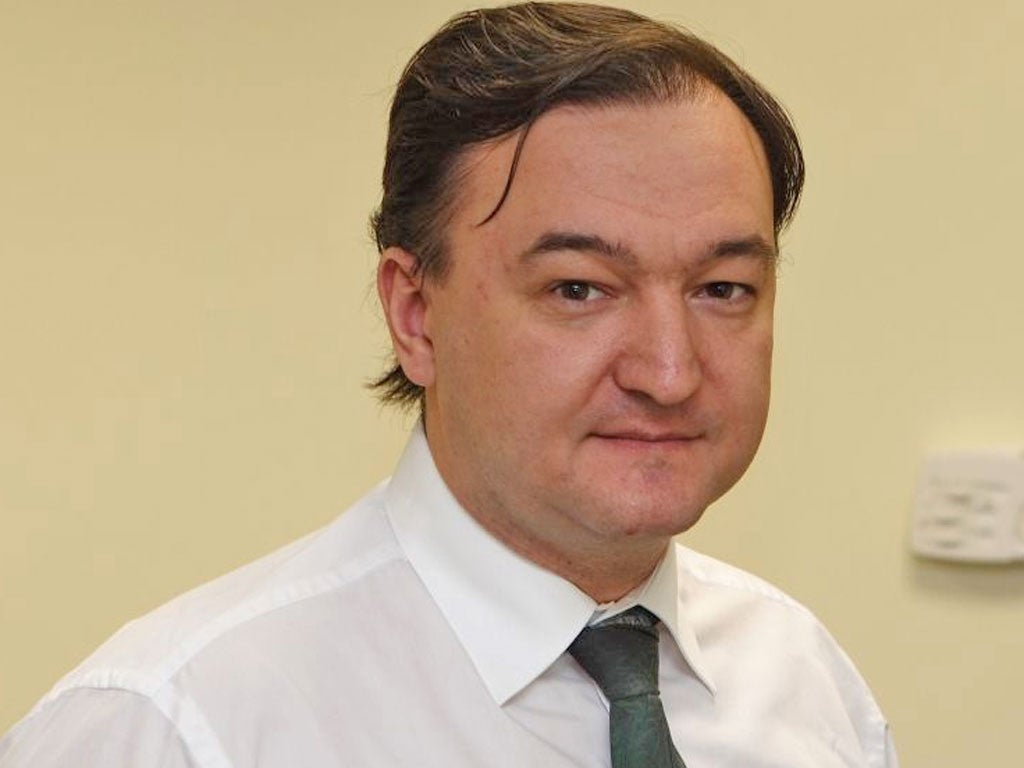 Prosecutors in Lithuania have opened an investigation into a multi-million dollar tax fraud carried out by a Russian organised crime group which used the Baltic nation's banks to launder some of their money.
Lithuania is now the fourth European nation to investigate how millions were stolen from Russian tax-payers in a highly complex scam that involved criminal networks aided by corrupt members of the Russian state and judiciary. Switzerland, Latvia and Cyprus have also begun similar investigations.
The money trail links back to the so-called "Magnitsky case", a $230 million tax fraud that has become a major source of international embarrassment for the Kremlin because of mounting evidence that prominent officials within the Interior Ministry, tax offices and the judiciary aided the scam.
Sergei Magnitsky, the Moscow based lawyer who uncovered the fraud at the behest of a British hedge fund, died in prison in November 2009 nine months after he was arrested by the same officials he had accused of being behind the heist.
The scandal has led to increasing friction between Russia and the West with the United States recently approving legislation banning a number of officials linked to the scam from entering America or holding assets there. Moscow was infuriated by the moves and responded with a ban on American couples adopting Russian babies.
Outside the wider diplomatic fallout, the international police investigations into how the money was laundered is creating a separate headache for the Russian authorities because they threaten to uncover how multiple officials and shadowy underworld figures became obscenely wealthy in the immediate aftermath of the tax fraud.
Last summer a joint investigation by the Organised Crime and Corruption Reporting Project and the Russian newspaper Novaya Gazeta uncovered how much of the $230m had been funnelled through at least eight foreign territories.
The money was fraudulently obtained with the help of stolen corporate seals from the Moscow-based British hedge fund Hermitage Capital Management which were used to illegally transfer ownership of two subsidiaries. Claims were made against the two companies in Russian courts and a tax rebate was used to pay those damages. Despite the huge sum involved, the $230m rebate was signed off on 24th December 2007 in less than a day by a Moscow tax office and funnelled into a small Russian bank that quickly liquidated.
Reporters with Novaya Gazeta and OCCRP followed the money trail and were able to establish that at least $134 million in assets were funnelled through banks in Ukraine, Kyrgyzstan, Moldova, Latvia, Lithuania, Estonia and Cyprus using shell companies that were registered in the United Kingdom, the British Virgin Isles and Belize.
Four of those territories have now opened investigations with assets now frozen in Switzerland and Lithuania. According to bank records provided by Hermitage, Switzerland, Cyprus, Latvia and Lithuania account for $118million of the $134 million traced so far.
Speaking to Business Week, Lithuanian prosecutor Donatas Puzinas confirmed that they were latest country to investigate what has become a fiendishly complicated scam.
"The money generally is split up among several companies. Some of the money, after being transferred, goes back to the original account and then is transferred somewhere else," he said. "It's quite complex analytical work." yest
Speaking to The Independent today, William Browder, the CEO of Hermitage, predicted new investigations would soon be opened in other jurisdictions.
"Putin can cover up for his corrupt cronies in Russia, but the trail of dirty money can't be covered up in the West and ultimately that is Putin's Achilles heel," he said. "We expect a number of other cases to be opened and assets frozen in the near future".
Southern Cyprus, which is verging on the brink of bankruptcy, is under particularly acute pressure to uncover illegal assets held there. Germany is concerned that any bailout of Cyprus' ailing banking sector with EU money could inadvertently help Russian oligarchs and mafia figures who have used the island's notoriously lax banking systems to squirrel away billions in dubious assets.
Russia meanwhile denies that corrupt officials were involved in tax frauds and has instead gone after those who have accused the state of corruption. Prosecutors in Moscow have launched their own case against Mr Browder and a posthumous prosecution of Sergei Magnitsky, accusing them of being behind the fraud - a charge Hermitage vehemently denies.
In a recent examples of how sensitive the Magnitsky case has become to the Kremlin, this weekend a broadcast on a state television channel of an awards ceremony censored a speech by the Russian animator Yuriy Norshteyn after he spoke in support of the dead lawyer's family. Uncensored versions of the speech quickly appeared online over the weekend with one YouTube version alone garnering more than 300,000 views in 24 hours.
Join our commenting forum
Join thought-provoking conversations, follow other Independent readers and see their replies