Look Who's Back: New film asking what would happen it Hitler returned to Germany has a worrying answer
The largely positive reaction to Hitler may remind some of the way Mao Zedong is treated in China or Joseph Stalin in some parts of Russia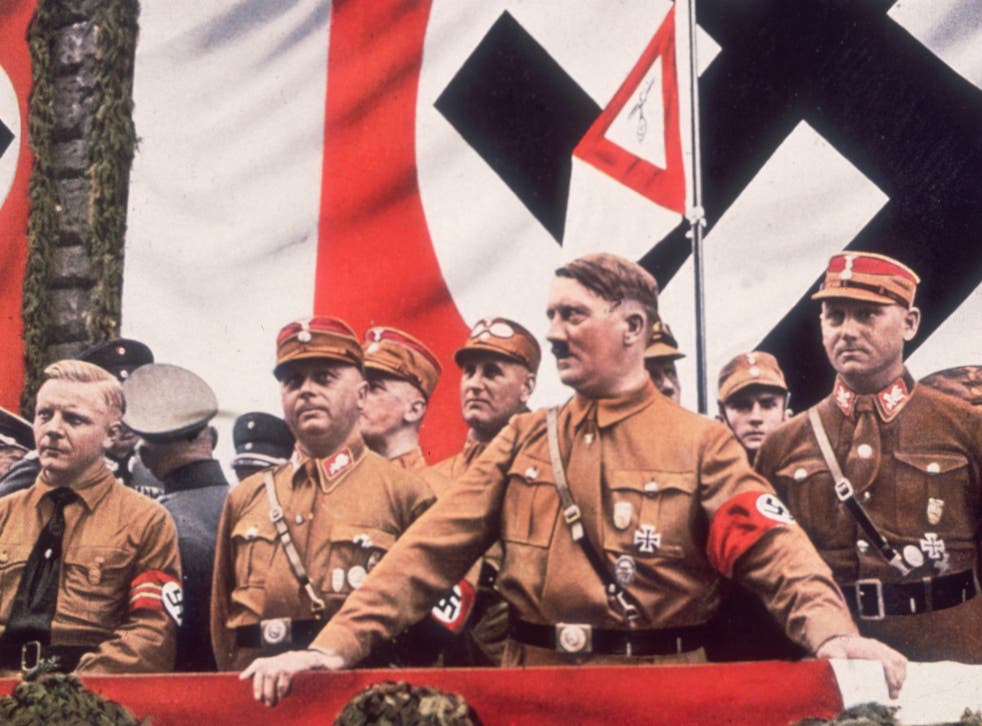 It's been more than 70 years since Adolf Hitler, the infamous Nazi leader, shot himself dead in a Berlin bunker. In the decades that have passed, Germany seems to have changed beyond recognition. While Hitler's Germany stood for prejudice and violence, the Germany of today is perhaps better known as a place of rational efficiency and recycling.
What would the Nazi leader make of present-day Germany? And, perhaps more importantly, what would Germans make of him? That's a question that "Look Who's Back," a recently released film based on Timur Vermes's bestselling 2012 novel of the same name, seeks to answer.
The results are surprising — and perhaps a little disturbing.
The film follows a simple, almost nonsensical plot. For reasons that are never explained, Hitler magically reappears in a housing project in East Berlin, near the site of the bunker where he killed himself. After a chance encounter with a TV producer, he engineers a plot to become a media star.
Much of the start of the film centers on Hitler's surprise about how the world has changed since 1945. The former Nazi leader, played by actor Oliver Masucci, expresses shock that Poland still exists ("and in German territory no less!"). His disgust for Germany's modern democracy is clear: Angela Merkel is described as a "clumsy woman with the charisma of a wet noodle." Only the Green Party, with its aim of conserving German nature, arouses any sympathy from Hitler.
"I'm glad Goebbels never saw this," he shouts after discovering modern German broadcasting is full of cooking shows and reality television.
This part of the film is funny, but it is fiction. As director David Wnendt explained, the aim was not to be as historically accurate as possible but to take Hitler's known personality traits and turn them into comedy. "It doesn't take Hitler too seriously," Wnendt said.
What's more surprising is the way that ordinary Germans react to Hitler. The great conceit of the film is that in the scenes where Hitler meets ordinary people for his media project, these people actually are ordinary people. In the style of Sacha Baron Cohen's "Borat" and other films, "Look Who's Back" blurs the line between reality and fiction — with real people interacting with a fictional portrayal of Hitler.
The cast and crew drove across the country, having Hitler interact with ordinary people. Most of these people react to the sight of one of the 20th century's vilest leaders with excitement and amusement. They pose for selfies with the feared Nazi leader and perform the famous Hitler salute for him. Even non-European immigrants seemed to be happy to see the Nazi leader, Wnendt said, because "they probably learned about history a little differently."
Wnendt said that his producers asked him to include more negative reactions in the film, but they couldn't — only two people responded negatively to Hitler during 300 hours or so of filming. One negative incident, Wnendt said, was when Hitler was driving through Kreuzberg, a Berlin neighborhood known for its leftist leanings, and a man ran over and ripped his hat off. While that scene was not included in the film, another was: In the Bavarian town of Bayreuth, a man walks up to Hitler while he is drawing caricatures of people in a square to express his anger.
"In the year 2014, if someone comes to the central square in Bayreuth pretending to be Hitler and if that is tolerated by the general public, then I have to say: That is bad for Germany," the man said with a pained smile on his face. "And if it were up to me, I would have chased you off."
The largely positive reaction to Hitler among Germans may remind some of the way Mao Zedong is treated in China or Joseph Stalin in some parts of Russia — as a kitsch curio. Wnendt said this struck him, too. "If you put him on a T-shirt, I think people would buy it," he said. However, while he expected to find many who found Hitler amusing, Wnendt said he was surprised to find so many people would openly express disgust with immigration and democracy.
When Hitler asked one woman where the problems in Germany are coming from, she immediately pointed to the foreigners who are arriving. Another man tells him that immigrants from Africa are dragging down Germany's average IQ by around 20 percent. "We Germans are not allowed to open our mouths because we still have that stigma," one man said to Hitler at one point, gesturing behind him.
In one particularly worrying scene, Hitler is easily able to persuade a group of soccer fans to attack another actor making anti-German comments. Wnendt said the crew had not expected it to happen so easily and had to step in to help. "They would really have completely have beaten him up if we hadn't stopped him," he said. "It was so easy to get them to do that."
Watching the film, what seems remarkable is how easily normal-seeming people would express these opinions while standing in front of a man dressed as Hitler. "These extreme opinions are not coming from the fringes, but from the center," Wnendt said. "Not neo-Nazis, but normal middle-class people."
"Look Who's Back" opened in Germany at the beginning of October and prompted a remarkable debate within Germany about its meaning. While the film was shot last November, over the past year the far-right movement Pegida found a large audience in much of Germany, and a huge refugee crisis has sparked a sometimes ugly backlash. In hindsight, the message of the film looks prescient. As the Berliner Morgenpost newspaper wrote in one review, it was as if Hitler "never really left."
Wnendt said he is happy with the response to the film. "People leave the cinema discussing the subject," he said. "They're asking, 'Is it really that bad in Germany? Would Hitler really have a chance again nowadays?'"
The answers to those questions are not exactly clear, but one thing is: Hitler sells. The film had more than 1 million admissions in its first two weeks and raised more than $10 million. The film has now been picked up by Beta Cinema for global distribution.
Copyright: Washington Post
Join our new commenting forum
Join thought-provoking conversations, follow other Independent readers and see their replies