Italy's populist government moves to scrap new high-speed railway that would slash 3 hours from London-Milan journey
Turin-Lyon high speed railway slammed by new infrastructure minister as waste of money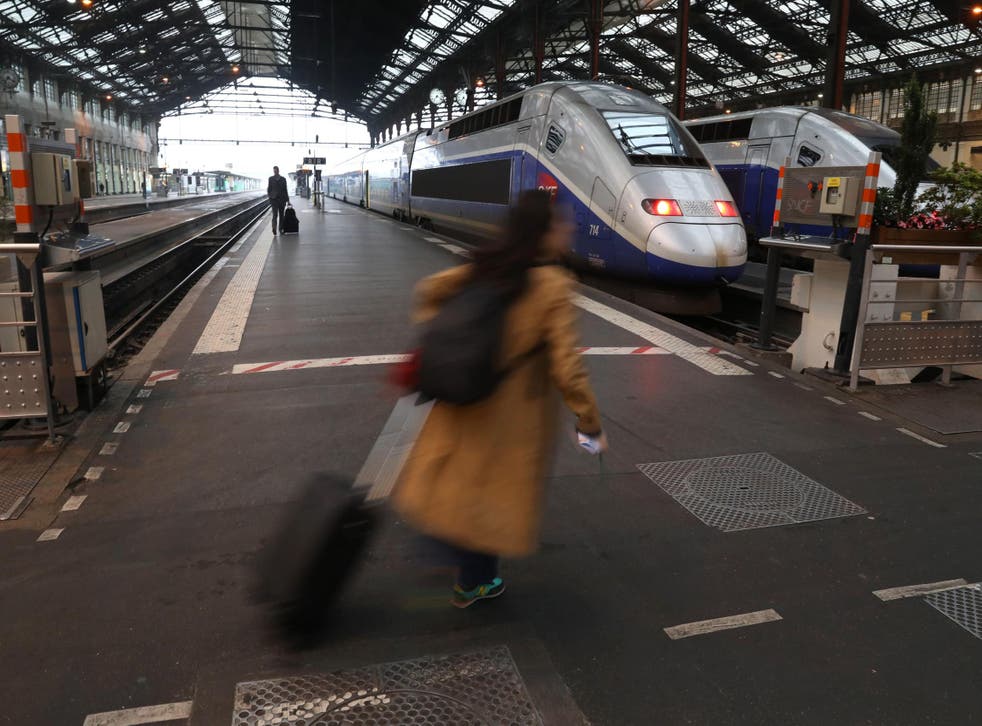 Italy's new populist government has moved to scrap a new high-speed railway line that would slash three hours off a London to Milan train journey, damning the project as "badly-born" and a potential waste of money.
Travelling between Britain and Italy by train currently requires an early morning start and a late night arrival – but a new stretch of high speed line through the Alps was expected to mean travellers could leave London after breakfast and be in Milan later in the afternoon.
The country's new infrastructure minister Danilo Toninelli, from the Five Star Movement, has however said he is placing the under-construction railway, approved in 2015 by a previous government, under review, with a view to its cancellation.
"When I study dossiers like that of Turin-Lyon TAV, I can only feel anger and disgust for how the money of Italian citizens has been wasted," Mr Toninelli said in a post on social media.
"The squandering of public money has been enormous to promote the usual potentates, certain political-economic cliques and even organised crime."
Announcing the review of the project, he said: "The environmental, social and economic impacts will tell us if it makes sense or not to carry on with a badly-born project."
The €25 billion Turin to Lyon railway is primarily intended to speed up journeys between France and Italy, but would benefit travellers coming from the UK on the Eurostar and changing in Paris, too.
It cuts the travel time from Paris to Milan by TGV from seven hours to four, and Paris to Turin from six hours to three. Paris is two and a half hours from London on the Eurostar; some British passengers change trains in the French capital to make the journey to Italy.
Mr Toninelli claimed the previous Italian government had taken too much of the burden for paying for the line and said France should have been asked to contribute more, describing this alleged aspect as a "scandal".
The project, which is also expected to benefit rail freight, has also been the subject of ongoing protests by locals who do not want the line to be built, as is common with major infrastructure projects – such as High Speed 2 in the UK.
World news in pictures

Show all 50
The route's tunnel through the Alps, if completed, would be one of the longest in the world. Preliminary construction and surveying has already begun, with major works on the main tunnel due to start this year and to take a decade.
The incoming Italian government, a coalition of the Five Star Movement and the far-right League parties, has also fired the entire board of the Italian state railways. The government is likely to fill the board with its own picks.
Italy has embarked on a major high-speed rail building programme in recent decades, with fast lines or planned lines connecting practically all the country's major cities both north-south down the peninsula and east-west across the north Italian plain
Join our new commenting forum
Join thought-provoking conversations, follow other Independent readers and see their replies