Japanese sword and revolvers found as police arrest 'Madrid's biggest cocaine gang'
'Violent' organisation used code name system for members and apartments storing drugs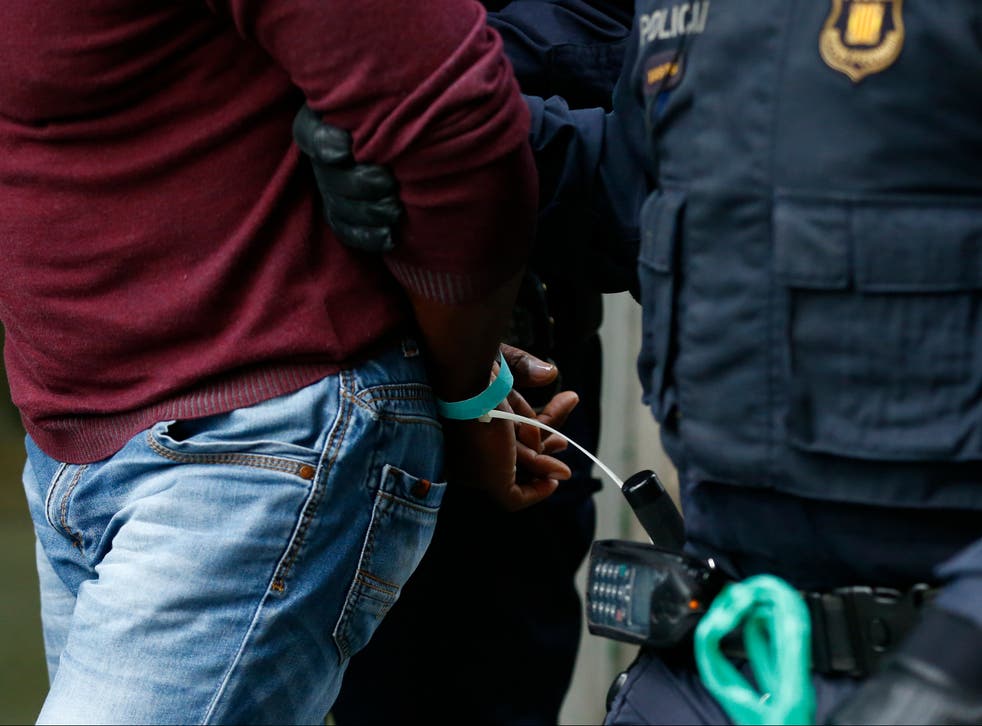 Twelve members of Madrid's largest drugs gang were arrested on Sunday, police said, leading officers to seize guns, cash and 20 luxury cars.
A red Ferrari worth 250,000 euros (£214,608) and an arsenal of weapons including revolvers and a Japanese sword were among the items apprehended, as was 700,000 euros (£600,902) in cash.
Spain's National Police told reporters the gang was known to be extremely violent, shortly before officers found three daggers, several automatic weapons and 600 kg of cocaine during a series of raids in the country's capital.
Gang members were reportedly living in luxury properties but investigators could find no proof of them having legal employment.
Read more: Spanish police seize homemade 'narco-submarine' capable of carrying up to two tonnes of drugs
A police video recording showed officers removing a bag full of cash from a hidden compartment in the ceiling of one of the raided apartments.
The organisation is thought to have used a "drugs lawyer" to perform various duties, including money laundering, while gang members used code names to refer to other members of the organisation and apartments used to store the cocaine.
"According to investigators, it was the largest cocaine distribution organisation in the Spanish capital," police said in a statement.
The leader of the gang, who is from Morocco, liaised between drugs gangs in Colombia, Morocco, Spain and northern Europe.
Meanwhile, Spanish police worked with officers in Colombia to bust the gang's operation.
Join our new commenting forum
Join thought-provoking conversations, follow other Independent readers and see their replies