Mafia bosses 'living like rats' in luxurious bunkers to avoid arrest
Experts say fugitive mob millionaires choose to live like prisoners rather than seek a more comfortable existence elsewhere in order to evade capture while maintaining control over their criminal operations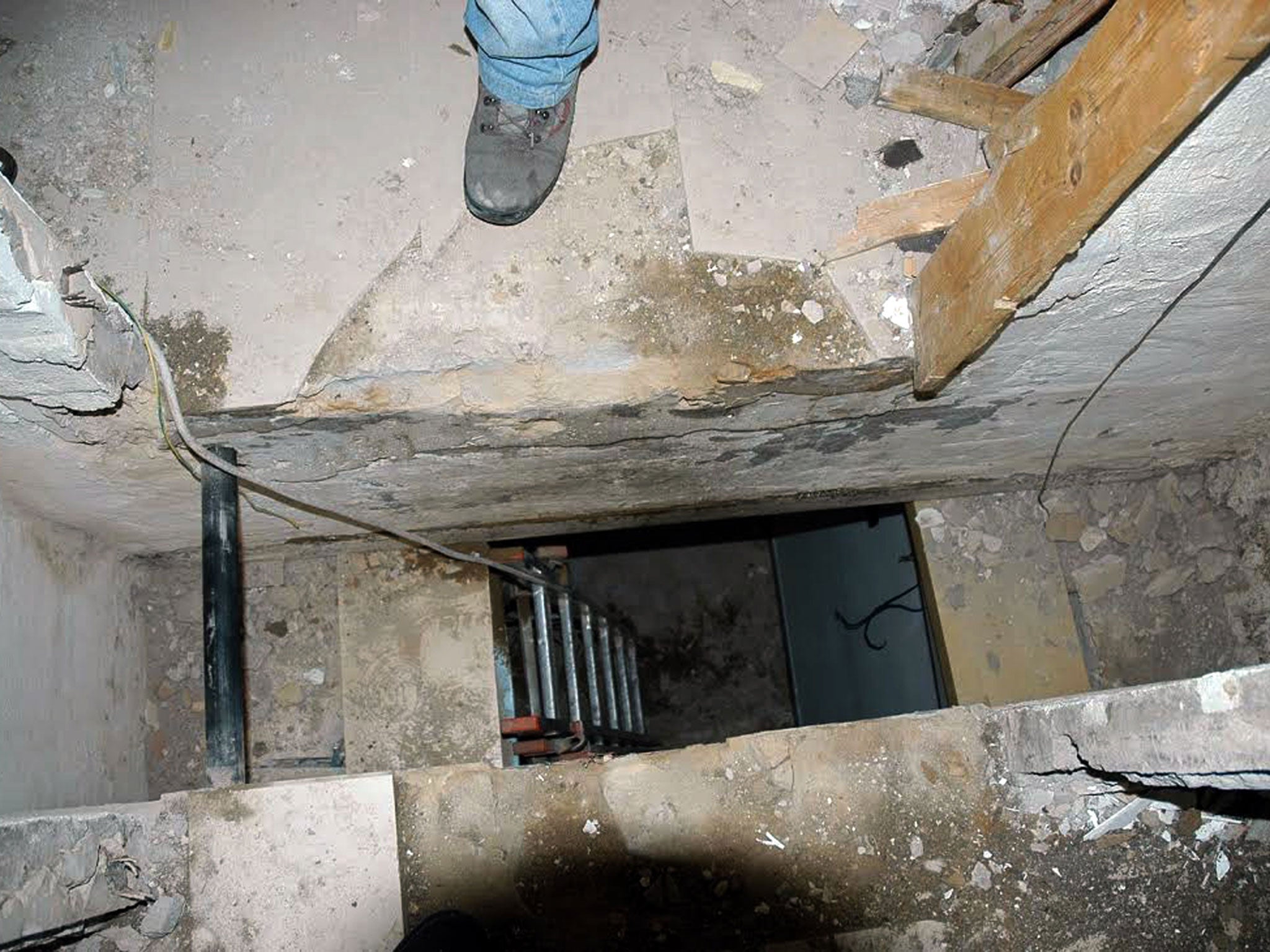 Among Italy's criminal underworld a good bunker-maker is seemingly like gold dust. Top operatives supply the most secure holes in the ground with the most comfort they can engineer for mob bosses seeking to lie low for weeks, months – or even years.
But the arrest of two men regarded as doyens of the trade may have left a gap in the market. Police seized four people this morning who are allegedly linked to the notorious Casalesi clan of Naples Camorra. One of those held was the businessman Francesco Nobis, who is believed to have supplied some of the underground hideouts used by Casalesi top brass for over 15 years.
Also in handcuffs was Carmine Domenico Nocera, an architect who is thought to have designed the latest generation of "superbunkers" favoured by mob bosses. His work is said to include the bunker from which the jailed Casalesi kingpin Michele Zagaria – whose sister, Gesualda and nephew, Filippo Capaldo, were also held in the dawn raid – was dragged by Carabinieri in December 2011.
Zagaria, 53, who then headed the bloodthirsty clan that came to worldwide attention thanks to the hit book and film Gomorrah, was discovered in a bunker with 5ft-thick concrete walls below a building in his hometown of Casapesenna, near Naples. He had been in hiding for 16 years and given a life sentence in absentia for murder and other crimes.
His predecessor as head of the Casalesi, Antonio Iovine, was nabbed a year earlier, again after decades spent hiding in bunkers along with Zangaria.
A year before his arrest, police discovered an Iovine bunker under the house of an accomplice in San Cipriano d'Aversa, near the group's heartland in Caserta, north of Naples. The lair's entrance was hidden under the television. It led down, via steep stairs to a space with a double bed, a television, a monitor connected to small cameras outside the house and according to Il Mattino, a "nicely done" bathroom with a shower.
Experts say fugitive mob millionaires choose to live like prisoners rather than seek a more comfortable existence elsewhere in order to evade capture while maintaining control over their criminal operations.
According to the author and psychiatrist Corrado de Rosa, an expert witness in mafia trials: "They usually choose to stay in their own territory when on the run and accept living underground for two reasons: they're more protected by a local population that knows them, and they need to always be present to manage business and resolve disputes among their clan members."
Mr De Rosa noted that the bunker designers and builders, along with the local officials who made their construction and maintenance possible, were "the real strength of the mafia". He said: "The person who designs a bunker is like the doctor who issues a false medical certificate to keep a mob boss out of prison."
The 'Ndrangheta, in Calabria, is also notorious for its use of underground bunkers. In August 2011, Carabinieri officers found the 'Ndrangheta fugitive Francesco Pesce in a 40sq metre, air-conditioned bunker beneath a junkyard near the town of Rosarno. It was equipped with two televisions, internet access and an external surveillance system. The lair was also contained fine wines, a fridge stuffed with champagne and local delicacies.
But John Dickie, author of Mafia Republic, noted: "None of the sacred images or gaudy furnishings they put in their bunkers can disguise the fact that, in the end, they are forced to live like rats – an existence barely better than the prison cells that await them."
Join our commenting forum
Join thought-provoking conversations, follow other Independent readers and see their replies