Mafia crime wave in Naples blamed on unemployed teenage recruits being used to peddle drugs, rob and murder rivals and locals
The arrest of older Camorra bosses has 'created a power vacuum,' allowing younger, less disciplined men to recruit Kalashnikov-wielding youngsters who 'follow absolutely no rules'
Michael Day
Wednesday 09 September 2015 19:27 Comments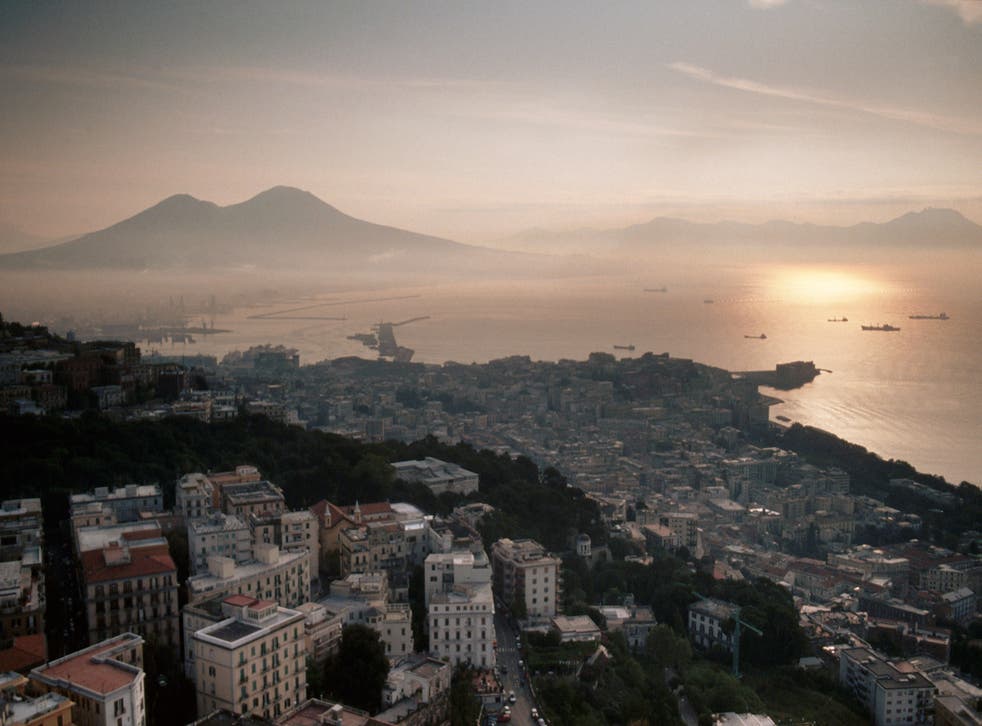 Naples' Camorra mafia clans are recruiting unemployed teenagers to kill and terrorise rivals and local people with Kalashnikovs, police and community leaders have warned, following a disturbing upsurge in violence in the southern port.
The killing of a 17-year-old over the weekend in a central piazza after bullets were sprayed from two scooters, is the latest sign that the crime organisation will stoop to anything to secure turf in the lucrative drug trade, community leaders say.
The death of Gennaro Cesarano has sparked protest marches this week against the mob clans, with one demonstration led by mothers who fear for their children's safety.
For three nights ahead of the killing, Kalashnikov fire was heard in the district's streets, Corriere Della Sera reported. Some reports said police believed that Mr Cesara had been deliberately targeted. But friends who were with him when he died said he was an innocent victim.
"They arrived on two scooters and began to shoot wildly," one friend told Il Mattino. "They went as far as Piazza Sanita… and then turned around and continued to fire. Gennaro was in the piazza with us chatting."
A report by Italy's national anti-mafia police division has warned parliament that Camorra clans are using jobless teens to peddle drugs, rob and murder. It said the killers were "very young men characterised by their particular ferocity, who ignored any kind of code or rules". The police report adds: "The [economic] crisis has greatly encouraged this type of delinquency."
Local priest Father Alex Zanotelli said social decay in much of Naples meant young people were easily recruited to crime. "Here there are 70,000 people living in five square kilometres, without a single nursery or junior school and there's a secondary school ranked the second worst in the country. Where are the young going to end up, apart from in the clutches of the Camorra?"
Mafia expert and author Corrado de Rosa told The Independent the arrest of most of the older Camorra bosses had created a power vacuum that had allowed younger, less disciplined bosses to take over and they were recruiting youngsters from the streets.
"This has seen the formation of very violent gangs that follow absolutely no rules," he said. "They're less like Cosa Nostra [the strictly regulated Sicilian mafia] and more like the gangs of Latin America."
Father Zanotelli said of his Sanita district: "Here the situation is worse, in some ways, than in the shanty towns of Nairobi, where I stayed for many years; there, there's more willingness to bounce back and fight against the conditions, while here omerta and resignation are the rule."
Interior Minister Angelino Alfano said he is sending an extra 50 police and carabinieri officers to Naples in an attempt to quell the violence. But mafia experts say such a strategy amounts to political posturing rather than an effective or lasting means of combating organised crime.
Roberto Saviano, author of Gomorrah, the best-selling exposé of the Camorra, dismissed the promise of extra police as "a political pantomine". He said: "We're left with the disconcerting fact that this new wave of violence tells us that organised crime remains among the few areas of economic growth that the city has to offer."
Register for free to continue reading
Registration is a free and easy way to support our truly independent journalism
By registering, you will also enjoy limited access to Premium articles, exclusive newsletters, commenting, and virtual events with our leading journalists
Already have an account? sign in
Join our new commenting forum
Join thought-provoking conversations, follow other Independent readers and see their replies