Mafia's wall of silence broken: Victim of Cosa Nostra's extortion rackets in its Corleone heartland co-operates with authorities for the first time ever
An unnamed businessman's stand leads to the arrest of Sicilian mobsters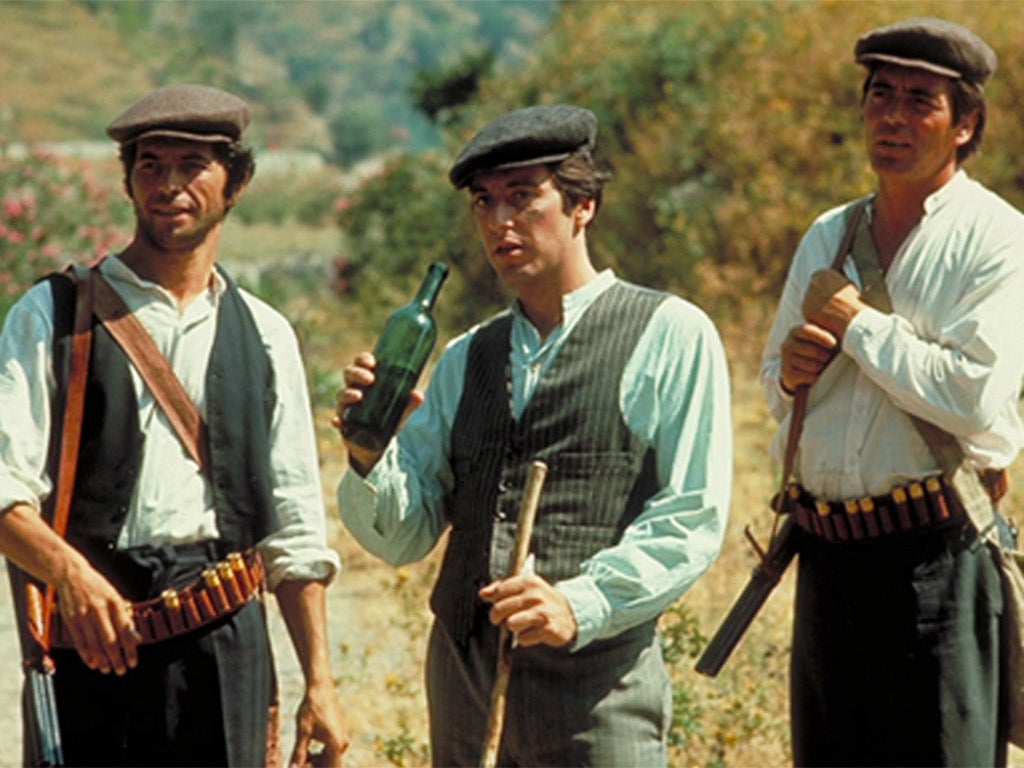 The wall of silence that has protected the Mafia for decades is finally cracking, even in its Sicilian heartland.
In Corleone, the birthplace of Cosa Nostra's most infamous godfathers, and the town that lent its name to the fictional crime family of Francis Ford Coppola's films, a victim of Mafia extortion rackets has co-operated with law authorities for the first time ever.
Carabinieri arrested a local Mob boss and three other suspects on Monday night after the unnamed victim, who ran a car showroom, told police he was simply not able to pay the €500 (£375) a month "protection money".
Mobsters are thought to be demanding ever-larger extortion payments to fund the families of the growing number of their jailed colleagues. But local police commander Pierluigi Solazzo said that after the latest incident, and following a series of high-profile arrests in the past six months, the infamous code of Omerta was weakening. "It's an excellent sign," he said. "Businessmen already crushed by the crisis are not able to bear this additional Mafia pressure."
The extortion victim told police: "Every month I had to pay il pizzo [extortion money] – nearly €500. Eventually I had to close my business because I wasn't able to pay it."
When he opened another business, he asked for his payments to be reduced. The local Mafia bosses refused. But the conversation was recorded by wiretaps, and the businessman agreed to co-operate with the police and magistrates.
The latest arrests follow on from the seizure last September of six other senior mobsters in Corleone, the home town of Cosa Nostra's most notorious boss of bosses Salvatore "Toto" Riina. The most important of those held was Antonino Di Marco, 58, who was said to have remained loyal to Riina after his arrest in 1993 and helped the jailed godfather continue to have a hand in procurement, extortion and election campaigns even from behind bars.
Sicilian photojournalist Letizia Battaglia's images of southern Italy's Mafia wars
Show all 9
During his "day job" as the manager of a sports ground, Di Marco organised high-level Cosa Nostra meetings. But when magistrates were able to bug his office, they received a mine of information about the Corleone Mob's activity – and learnt of the protection money being paid by the local businessman whose co-operation led to today's arrests.
Il Giornale di Sicilia reported that several other cases of extortion were now being investigated. The newspaper hailed the action of the businessman that it said had "broken the wall of silence of the victims of extortion".
Corleone, a hill town of 12,000 inhabitants just south of Palermo, acquired worldwide fame – or notoriety – thanks to the Godfather films.
In January 2013, on the 20th anniversary of the arrest of "Toto" Riina, who ordered deadly bomb attacks against magistrates in 1992, Leoluchina Savona, Corleone's mayor, apologised "in the name of all the people of Corleone" for all the blood that had been spilt by local mobsters. Everywhere in the town, however, there are references to its bloody history, from a "Don Corleone Amaro" aperitif to the images of Al Pacino and Marlon Brando in their roles as Corleone family mobsters.
Riina, 84, is in prison serving a life sentence. His successor as head of the Corleone clan – and de facto head of all Cosa Nostra – Bernardo Provenzano, was arrested in 2006. Since then the Sicilian Mafia has fractured, and an absolute "boss of bosses" is no longer thought to reign. The most senior Cosa Nostra figure still on the run, and a protégé of Riina, Matteo Messina Denaro, is believed to be living in western Sicily, quite possibly in his home town of Castelvetrano.
Join our commenting forum
Join thought-provoking conversations, follow other Independent readers and see their replies