Malaysia Airlines MH17 crash: Australia warns Ukraine and pro-Russia militants against using bodies as 'pawns'
Australia's Foreign Minister Julie Bishop insisted that the victims' bodies return back to their countries and families as soon as possible
Natasha Culzac
Monday 21 July 2014 09:51 Comments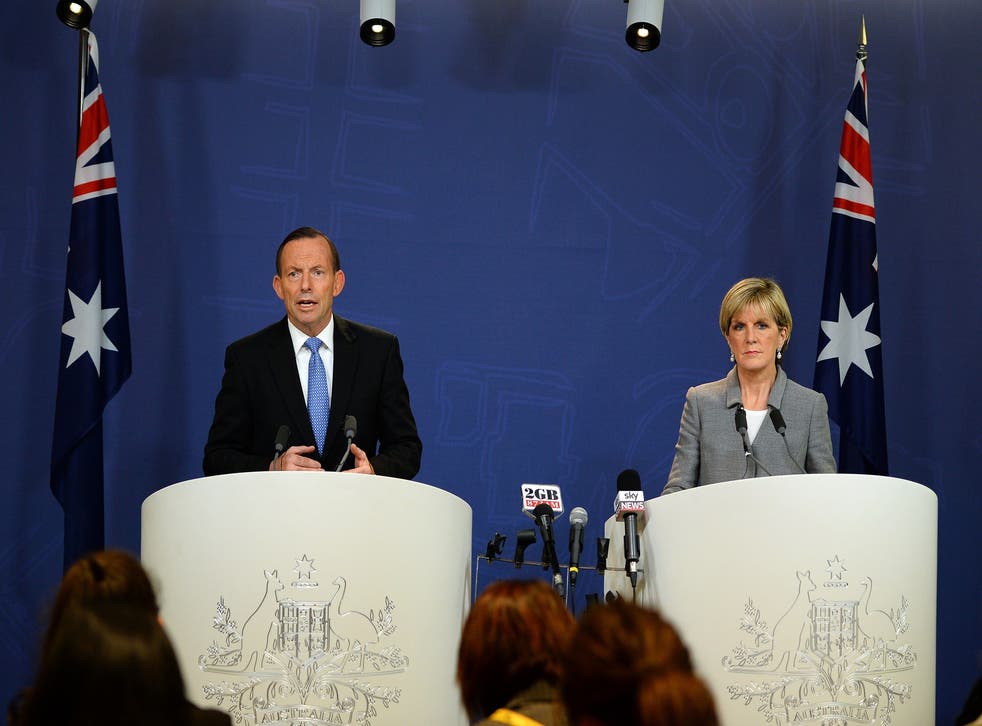 Australia has warned both sides in the Ukrainian conflict not to use the bodies of MH17 victims as "hostages or pawns."
Speaking of the continuing situation in eastern Europe, where Pro-Moscow rebels and Ukrainian authorities have blamed one another for the downing of flight MH17, Australia's Foreign Minister Julie Bishop deplored the delay in getting the decomposing bodies home.
"All countries must support the return of the bodies of loved ones," Ms Bishop said.
"I cannot imagine any other air crash in history where, days later, bodies are still laying in the field.
"This is not a time to use bodies as hostages or pawns in a Ukrainian-Russian conflict. It is time for these bodies to be brought home and it's time for an investigation into who is responsible for this atrocity to begin."
Australia has called on all 15 permanent UN Security Council members to vote on a resolution that will demand safe and full access to the crash site for independent investigators and a ceasefire in the surrounding areas.
The MH17 Australian citizen and resident death toll totals 37, with the country's Prime Minister, Tony Abbott, insisting that he will hold Putin to his assurances to abide by an open investigation.
"He said all the right things and now we need him to be as good as his word," Mr Abbott said.
Mr Abbott said he had to do "the right thing" by the victims' families, saying they were rightly angry and frustrated at hearing how militants had been picking through the plane's debris.
He lambasted the rescue operations as looking "more like a garden clean-up than a forensic investigation."
"Given that 298 people have died, given that 37 Australians are among the dead, it is imperative that we get a properly secure site and a proper investigation.
"It's absolutely imperative that we bring them home, but in order to bring them home we've got to first get them out."
The UN Security Council will meet at 7pm tonight to discuss and vote on a resolution, which is calling on "full and unfettered" access to the crash site.
Register for free to continue reading
Registration is a free and easy way to support our truly independent journalism
By registering, you will also enjoy limited access to Premium articles, exclusive newsletters, commenting, and virtual events with our leading journalists
Already have an account? sign in
Join our new commenting forum
Join thought-provoking conversations, follow other Independent readers and see their replies