Malaysia Airlines MH17 crash: Ukrainian forces 'accidentally shot down passenger jet' in 2001
Siberia Airlines Flight 1812 was one of many international military accidents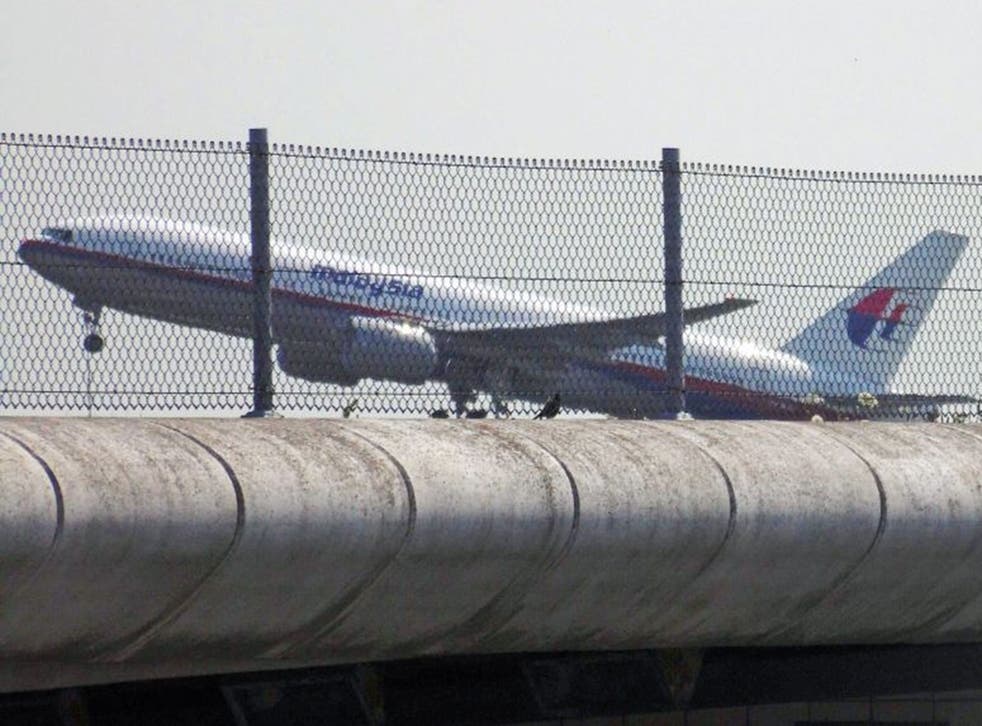 If Malaysia Air flight MH17 was shot down by a missile, as US intelligence officials have claimed, it will not be the first time a passenger jet has been the victim of military error.
Little more than a decade ago, in October 2001, Siberia Airlines Flight 1812 came down over the Black Sea on its way from Israel to Siberia.
All 78 people on board, mostly Israelis of Russian descent, were killed in what was initially feared to be a terrorist attack just week after 9/11.
After claims by US officials that the jet was hit by a Ukrainian missile during a military training exercise in Crimea, Ukraine's military denied involvement.
An archived BBC article from the day after the tragedy carried statements saying adequate safety precautions had been taken by troops, exercises started after the crash and all missiles were accounted for.
The Ukrainian defence ministry said the missiles had "self-destruction mechanisms in case they deviated from their course."
But Russian and Ukrainian officials later admitted that a stray rocket may have hit the commercial plane.
Yevhen Marchuk, the head of the Ukrainian Security Council said: "The reason for the crash could be an unintentional hit by an S-200 missile during the Ukrainian air defence exercises."
The circumstances of several other air disasters have sparked accusations of military involvement.
Persistent claims have been made about the Trans World Airlines Flight 800 that came down on the same date as MH17 – 17 July – in 1996.
An investigation found an electrical short circuit had caused a fuel explosion sending the burning aircraft plunging into the sea just 12 minutes after taking off from New York en route to Paris.
Eyewitnesses to the disaster reported a streak of light approaching the Boeing 747-131 from the ground before it exploded, leading to claims of a stray US Navy missile, terrorist strike or bomb.
A retired naval officer, William Donaldson, formed an unofficial board of professionals to do a separate report that found the plane was struck by two missiles fired from the water, killing 230 passengers on board.
In pictures: Malaysia Airlines flight MH17 crash

Show all 109
In July 1988, almost 300 passengers died when Iranian Air Flight 655 was shot down while travelling from Tehran to Dubai.
Most of those on board the Airbus A330 were Iranians on their way to Mecca, including 66 children and 38 foreign nationals.
A US Navy ship shot down the plane after mistaking it for an F-14 fighter and an official inquiry carried out by the US attributed the mistake to human error.
Another passenger jet had been attacked years before by Soviet forces.
All 269 passengers and crew on board Korean Airlines flight 007 in September 1983. died when it crashed into the East Sea near Moneron Island on the way from New York to Seoul.
The Soviet Union initially denied knowledge but later admitted it was shot down by a fighter jet, reportedly while flying through restricted airspace.
Register for free to continue reading
Registration is a free and easy way to support our truly independent journalism
By registering, you will also enjoy limited access to Premium articles, exclusive newsletters, commenting, and virtual events with our leading journalists
Already have an account? sign in
Register for free to continue reading
Registration is a free and easy way to support our truly independent journalism
By registering, you will also enjoy limited access to Premium articles, exclusive newsletters, commenting, and virtual events with our leading journalists
Already have an account? sign in
Join our new commenting forum
Join thought-provoking conversations, follow other Independent readers and see their replies