Malaysia Airlines flight MH17 crash: Ukraine rebels deny 'shooting down' passenger plane on Russian border
Donetsk People's Republic PM says incident is a 'provocation by the Ukrainian military'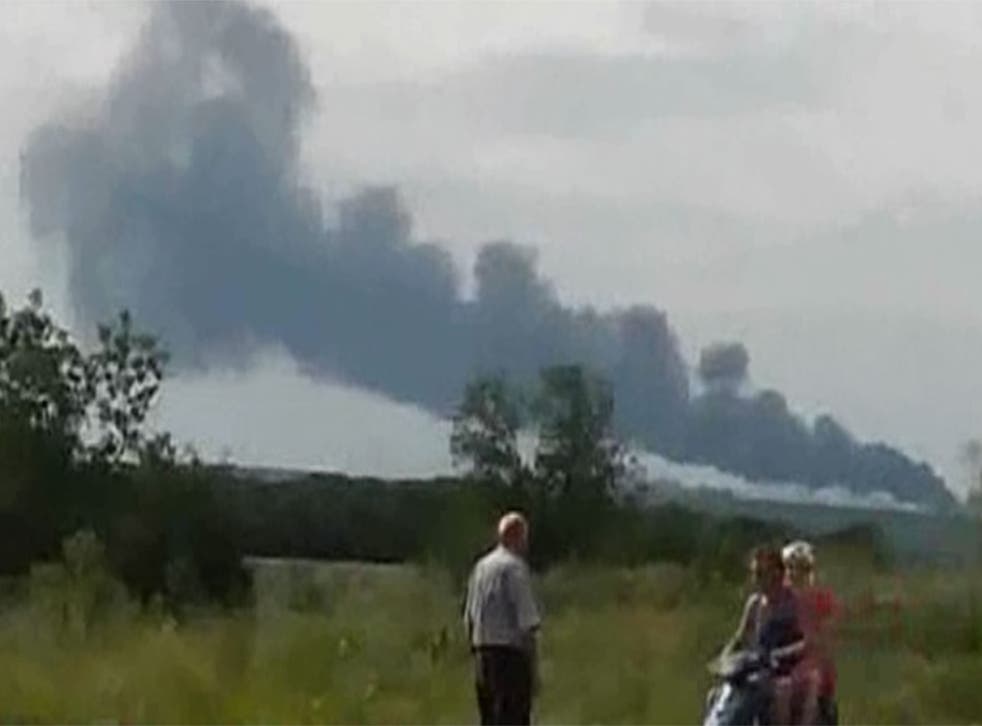 Ukrainian rebels have denied any involvement in the 'shooting down' of a Malaysian passenger aircraft near the Russian border in eastern Ukraine in which 295 people are reported to have been killed.
The commercial Boeing airliner was flying from Amsterdam to Kuala Lumpur when it disappeared from radar, sources told the Interfax news agency.
According to Anton Gerashenko, an adviser to Ukraine's Interior Minister, Flight MH17 was flying at an altitude of 33,000 feet over eastern Ukraine when it was hit by a missile fired from a Buk launcher.
Donetsk People's Republic PM Aleksandr Boroday has rejected any aggression by the rebels, who are backed by Russia, and called the incident a "provocation by the Ukrainian military".
"We confirm that the plane crashed not far from Donetsk," Boroday said. "Representatives of Donetsk People's Republic have headed to the scene of the plane search."
In pictures: Malaysia Airlines flight MH17 crash

Show all 109
"Self-defense forces have no air-defence, which could target transport aircraft at that height," he told Interfax.
The Ukraine president, Petro Poroshenko, said his forces had also had no involvement: "Armed Forces of Ukraine did not take action against any airborne targets".
Russia's military has also said that none of its military planes have been flying close to the Russia-Ukraine border on Thursday, RIA Novosti reported citing a military official.
The Interfax report said the plane came down 50 km (20 miles) short of entering Russian airspace. It "began to drop, afterwards it was found burning on the ground on Ukrainian territory," the unnamed source said.
There were 280 passengers and 15 crew members on board the jet.
Malaysia Airlines posted a tweet on its official account confirming that it had "lost contact of MH17 from Amsterdam".
"The last known position was over Ukrainian airspace. More details to follow," it tweeted at 4.36pm GMT.
Register for free to continue reading
Registration is a free and easy way to support our truly independent journalism
By registering, you will also enjoy limited access to Premium articles, exclusive newsletters, commenting, and virtual events with our leading journalists
Already have an account? sign in
Register for free to continue reading
Registration is a free and easy way to support our truly independent journalism
By registering, you will also enjoy limited access to Premium articles, exclusive newsletters, commenting, and virtual events with our leading journalists
Already have an account? sign in
Join our new commenting forum
Join thought-provoking conversations, follow other Independent readers and see their replies