Malta becomes first country in Europe to ban 'gay cure' therapy
New law says 'no sexual orientation, gender identity or gender expression constitutes a disorder, disease or shortcoming of any sort'
Charlotte England
Wednesday 07 December 2016 01:31 Comments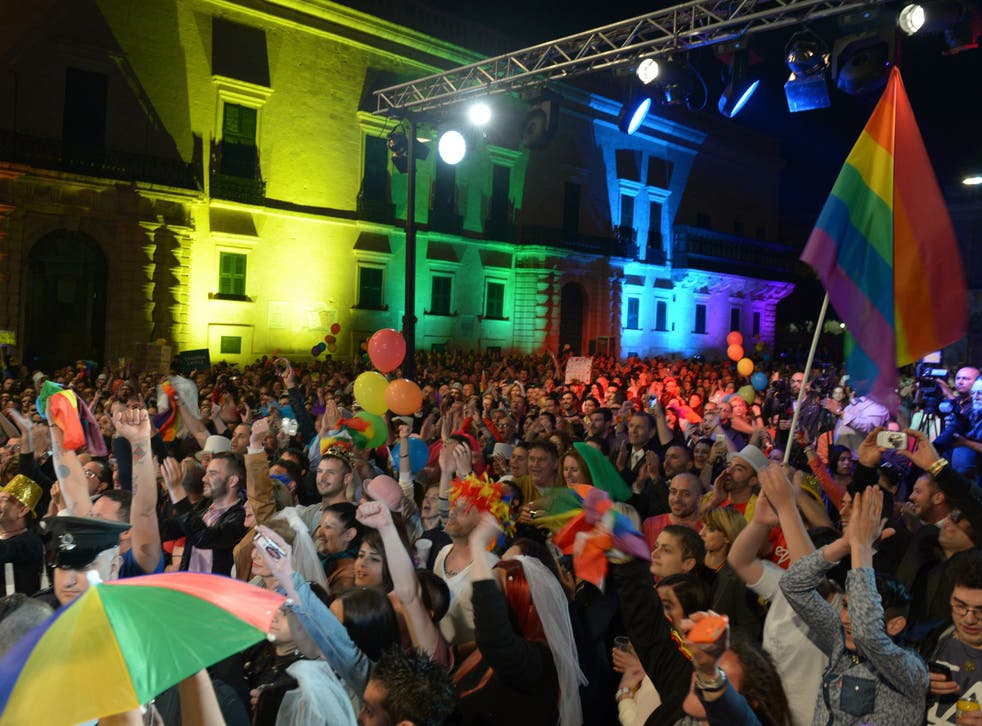 Malta has become the first country in Europe to ban gay conversion therapy.
A new bill, which passed unanimously, stipulates that any medical professional found guilty of prescribing the so-called 'gay cure' therapy will be fined or sent to prison.
According to the new law, trying to "change, repress or eliminate a person's sexual orientation, gender identity and/or gender expression" is now a criminal offence.
While the law applies to everyone, doctors who offend face the heftiest penalties, risking a fine of up to 10,000 Euros (£8,450) or a year in prison, according to Malta Today.
Politicians who voted through the Affirmation of Sexual Orientation, Gender Identity, and Gender Expression Bill, labelled gay cure therapy as "deceptive and harmful".
The bill also enshrined in law that "no sexual orientation, gender identity or gender expression constitutes a disorder, disease or shortcoming of any sort".
Malta was named the best European country for LGBT rights by advocacy group ILGA-Europe in 2015.
Professional bodies based on the island, which was named the best European country for LGBT rights by advocacy group ILGA-Europe in 2015, welcomed the law change.
"[We] openly disapprove of practices are which are harmful to people in our community," the Malta Chamber of Psychologists, the Maltese Association of Psychiatry, the Malta Association of Family Therapy and Systemic Practice, and the Malta Association for the Counselling Profession said in a joint statement.
"Not only does [gay conversion therapy] reject a group of individuals on the basis of unfound prejudice and lack of tolerance for diversity, but also because it impinges on the international recognition of LGBTIQ rights.
"As a body we promote respect and equality for all persons, and are determined to continue working towards ensuring our clients can enjoy as safe a therapeutic experience as they deserve."
The top 15 worst countries to be gay in Europe

Show all 15
Gay conversion therapy has increasingly come under the spotlight in recent years. It remains more popular in the US than in Europe, where the law only prohibts offering the 'therapy' to minors, in some states.
The World Psychiatric Association has denounced the practice as unethical, unscientific and harmful to those who undergo it.
Two years ago, NHS England and the Royal College of Psychiatrists - along with 12 other organisations in the UK - signed an agreement which called it "potentially harmful and unethical".
Register for free to continue reading
Registration is a free and easy way to support our truly independent journalism
By registering, you will also enjoy limited access to Premium articles, exclusive newsletters, commenting, and virtual events with our leading journalists
Already have an account? sign in
Join our new commenting forum
Join thought-provoking conversations, follow other Independent readers and see their replies