Man dies at music festival after falling from statue
Techno Parade is the second-biggest free outdoor festival in France, after the Fête de la Musique
Alice Harrold
Sunday 20 September 2015 17:18 Comments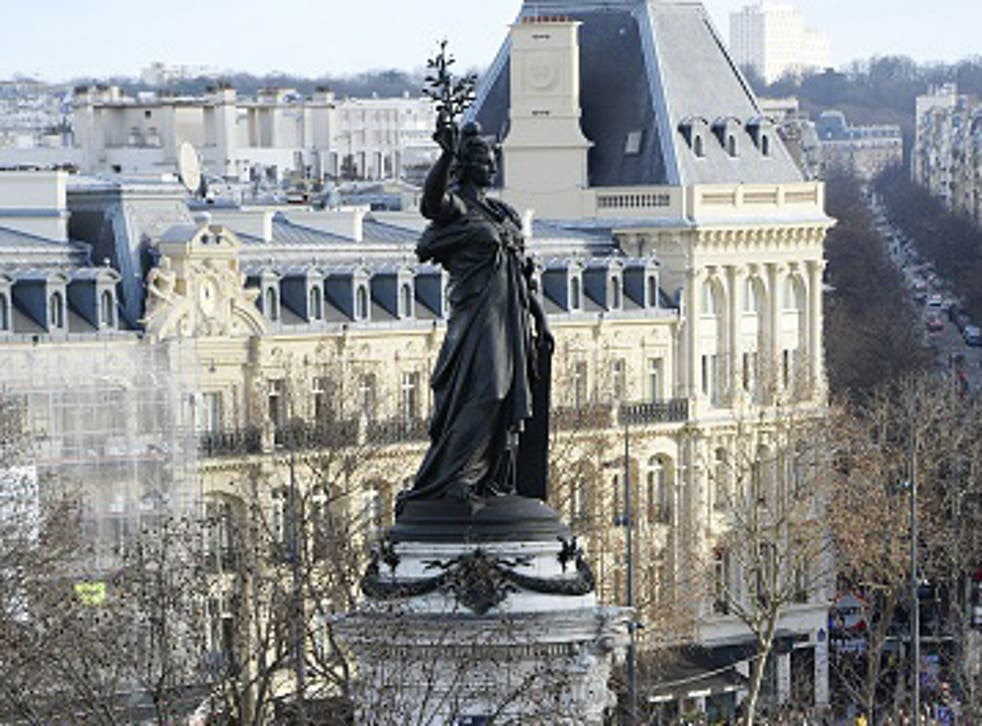 A man has reportedly died at a music festival in Paris after he fell from the top of a famous monument.
The man, who has not been named, was reportedly climbing on the 25m tall statue at the Techno Parade event in Place de la République north-east Paris when he slipped and fell, according to a police source.
The victim was "supported by civil protection and evacuated by the ambulance", said the firefighters.
Tommy Vaudecranne, the president of Technopol, the organisers of the event, said the incident took place on Saturday after the music trucks had left.
The organisers said on the Facebook page that they only learned of the tragic accident after the event had finished and that their hearts are with the family and loved ones of the deceased.
Techno Parade began as a protest against what was seen as the government's repression of electronic music when it became popular in France in the early '90s.
Over 350,000 people attended the event where attendees often climb on statues and bus shelters for a better view among the crowded streets.
Civil Protection volunteers were present along the entire route of the parade to assist sick and injured people.
One Twitter user said they were "traumatised" by seeing the accident.
Comments on the Techno Parade Facebook page from witnesses say that the man was encouraged to climb higher on the statue by the crowds below before he slipped and fell.
Register for free to continue reading
Registration is a free and easy way to support our truly independent journalism
By registering, you will also enjoy limited access to Premium articles, exclusive newsletters, commenting, and virtual events with our leading journalists
Already have an account? sign in
Join our new commenting forum
Join thought-provoking conversations, follow other Independent readers and see their replies