Man in the Netherlands euthanised due to his alcohol addiction
Euthanasia for people in 'unbearable suffering' and no prospect of improvement is legal in the country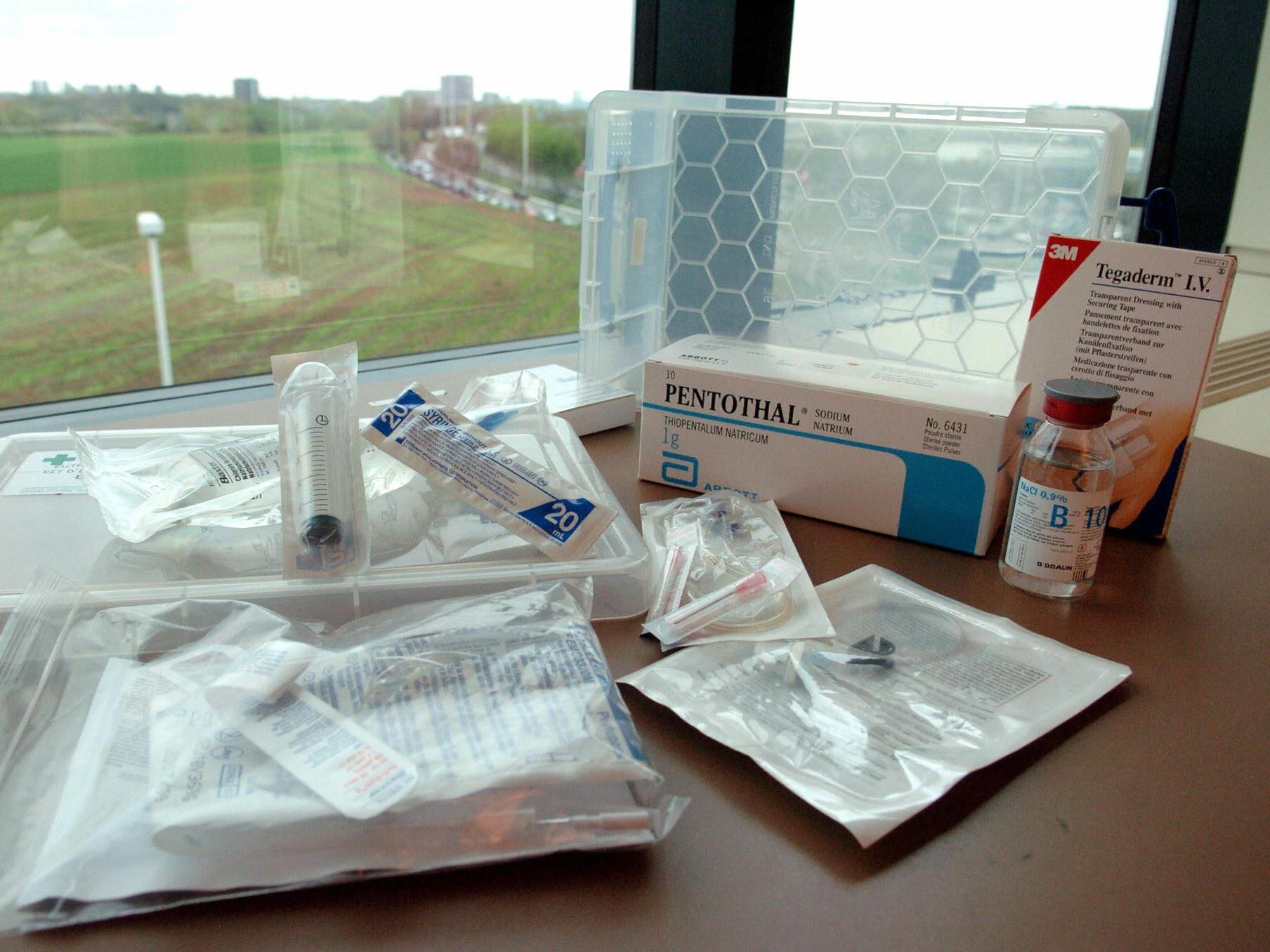 A man in the Netherlands has been allowed to die because he could no longer carry on living as an alcoholic.
Mark Langedijk chose the day of his death and was telling jokes, drinking beer and eating ham sandwiches with his family hours before he passed away.
He was killed by lethal injection at his parents' home on 14 July, according to an account of the ordeal written by his brother and published in the magazine Linda.
The Netherlands introduced a euthanasia law 16 years ago, which is available to people in "unbearable suffering" with no prospect of improvement.
Marcel Langedijk wrote his brother had a "happy childhood" and was loved by both his parents, and only found out he had an addiction eight years ago.
"I was particularly angry at Mark," he said. "At first we did what most people do; help. My parents especially have done everything humanly possible to save Mark."
His parents continued to believe in a "happy ending" despite eight years of help and 21 stints in rehab.
Eventually, Mr Langedijk told his family he wanted to die, but the family originally took the news with "a grain of salt".
But his brother had no second thoughts. His application for euthanasia was approved by a doctor from the Support and Consultation on Euthanasia in the Netherlands.
Terry Pratchett interview on assisted dying
On the day of his death, he "laughed, drank, smoked, ate ham and cheese sandwiches and soup with meatballs" until his doctor arrived at his parents' home at 3.15pm.
His doctor explained the procedure, before telling Mr Landedijk to get into bed and to stay calm.
At this point, they all "started crying, my parents, everyone actually, even Mark".
"We cried, told each other that we loved each other, that it would be all right, that we would care for each other, that we would see each other again, we held each other," he said. "If it was not so terrible, it would have been nice.
"Mark's eyes turned away, he sighed deeply. His last. Dr Marijke injected the third syringe. His face changed, lost color. My little brother was dead."
Countries where assisted suicide and euthanasia are legal
Show all 9
More than 5,500 people ended their life using Holland's euthanasia laws last year. One of those who died was a sex abuse victim who suffered severe anorexia, chronic depression and hallucinations.
Fiona Bruce, a Conservative MP, told the Daily Mail news of Mr Landedijk's death was "deeply concerning and yet another reason why assisted suicide and euthanasia must never be introduced into the UK".
"What someone suffering from alcoholism needs is support and treatment to get better from their addiction – which can be provided – not to be euthanised," she added.
"It is once again a troubling sign of how legalised euthanasia undermines in other countries the treatment and help the most vulnerable should receive."
Responding to Mrs Bruce, Marcel Langedijk told the Independent: "You can close your eyes to it and keep telling yourself everyone is curable but the fact remains, not everyone is.
"My brother suffered from depression and anxiety and tried to 'cure' it with alcohol. He's from a normal family, he did not want this to happen. He did not take an easy way out. Just a humane one.
"If that's troubling for Mrs Bruce that's a pity. I am just glad my brother did not have to jump in front of a train or live a few more years in agony before dying of his abuse.
"Alcoholism and depression are illnesses, just like cancer. People who suffer from it need a humane way out.
"It's not like we go around killing people in Holland. It took my brother a year and a half and many struggles to get it done."
Join our commenting forum
Join thought-provoking conversations, follow other Independent readers and see their replies