Man killed by exploding ticket machine at German railway station
Police say man had attempted to break into the machine when it blew up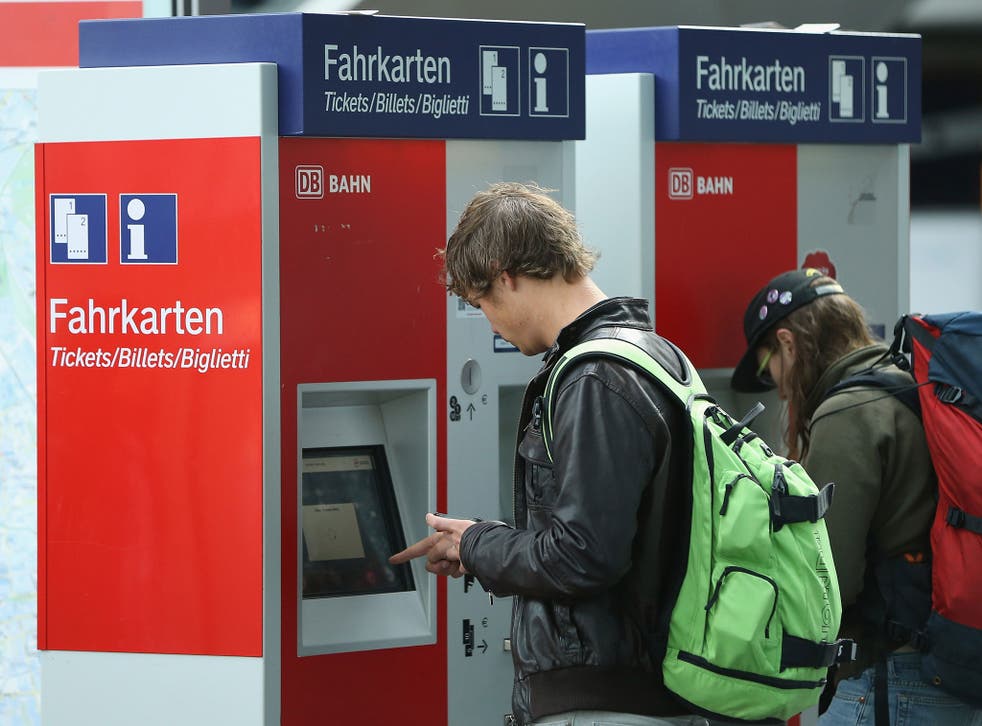 A man has been killed by an exploding ticket machine at a railway station in Germany.
Police said the man had attempted to open the machine at Dortmund-Scharnhorst station when it blew up in the early hours of Tuesday morning.
A loud blast was heard at 2am local time (1am GMT), with emergency services arriving to find the severely injured man at the scene.
"The investigation so far has indicated that a 31-year-old man from Dortmund had attempted to spring open a ticket machine on a platform by means that have not yet been clarified," said a statement by Dortmund police and prosecutors.
"As a result of the explosion caused, he was hit by the front panel of the ticket machine, which caused him, among other wounds, to suffer severe head injuries of which he died after resuscitation attempts carried out by a paramedic."
Photos showed parts of the destroyed Deutsche Bahn machine on the ground, with its front panel badly damaged and wires and shards of metal spread over several metres.
A 26-year-old man discovered nearby following the blast was arrested on suspicion of involvement in attempts to open the ticket machine.
World news in pictures

Show all 50
A friend of the man killed, he denied the allegations and was released from police custody. Investigators are probing the cause of the fatal blast.
It was the second deadly explosion from a vending machine in Germany in little over a year.
On Christmas Eve in 2015, a man in Münster was fatally injured by shrapnel after attempting to break into a condom dispenser using homemade explosives, in an apparent bid to access the money inside.

Register for free to continue reading
Registration is a free and easy way to support our truly independent journalism
By registering, you will also enjoy limited access to Premium articles, exclusive newsletters, commenting, and virtual events with our leading journalists
Already have an account? sign in
Register for free to continue reading
Registration is a free and easy way to support our truly independent journalism
By registering, you will also enjoy limited access to Premium articles, exclusive newsletters, commenting, and virtual events with our leading journalists
Already have an account? sign in
Join our new commenting forum
Join thought-provoking conversations, follow other Independent readers and see their replies