Maria Bamieh: The British lawyer claiming to expose corruption at heart of EU mission to Kosovo
Ms Bamieh previously successfully sued the CPS for racial discrimination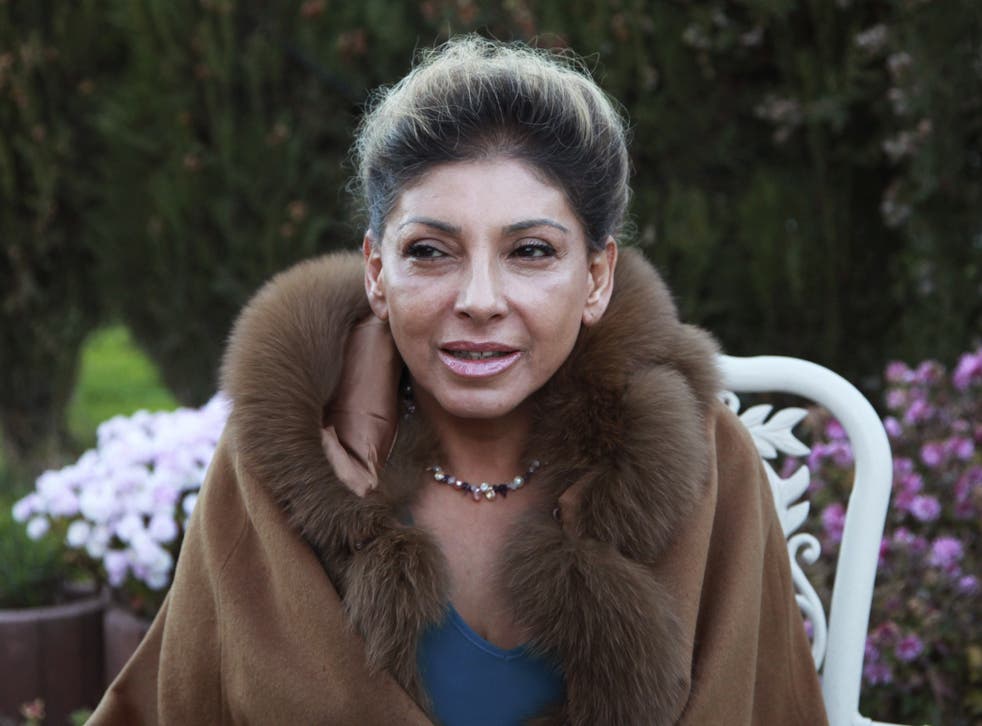 When the EU appointed Maria Bamieh to investigate serious crime in Kosovo as part of its mission to uphold the rule of law in the troubled state, they did not expect it would lead to an allegation that she had uncovered serious wrongdoing on her own side.
The 55-year-old British lawyer's explosive claims that the EU's work in Kosovo is being compromised by its own corruption – which she says was subsequently covered up – has left it facing arguably its biggest foreign policy crisis in years.
Ms Bamieh, who was appointed as a lead prosecutor on the Eulex mission to investigate organised crime and corruption in Kosovo following its declaration of independence from Serbia in 2008, was suspended on 24 October on suspicion of leaking documents to the press.
Far from being shocked into silence, she has since publicly accused two top EU officials of taking bribes from criminals in return for dropping three prosecutions, including a murder case – and says she has more evidence about the "mismanagement of EU funds".
In a series of remarkable appearances on Kosovan television, she put on mock foreign accents as she acted out conversations she had held with her superiors, and even confronted one of those at the centre of the allegations by Skype link. She has been scathing in her criticism of Eulex's attempts to silence her, accusing it of trying to "shoot the messenger rather than deal with the message".
On Wednesday, EU foreign affairs chief Federica Mogherini said an independent legal expert would be appointed to investigate the allegations against Eulex, which has a staff of some 1,600, "as a matter of urgency". In a letter to Ms Mogherini, two senior MEPs said the European Parliament was "utterly shocked" by the claims.
Eulex has denied being part of a cover up, stating that an internal investigation into the allegations has been going on since 2013. The two officials who are the subjects of the allegations also deny any wrongdoing.
It is not the first time that Ms Bamieh – a tenacious prosecutor who had an excellent record of convictions in Kosovo before she was suspended – has blown the whistle on an organisation she has worked for. In 2003 she won a record payout of £250,000 in damages from the Crown Prosecution Service (CPS) after accusing it of racial and sexual discrimination.
An employment tribunal ruled that after Ms Bamieh won a previous claim against the CPS, her superiors had decided to force her out and wanted "to rub her face in the dirt" in the process. It concluded that the service's behaviour fell below the standard "we would have expected of a corner shop".
As part of the payout, Ms Bamieh agreed to leave the service – for which she had worked for 16 years – and was banned from making any derogatory comments about it or its staff. But as certain officials at Eulex have subsequently learned, the experience has not deterred her from speaking out .
She said her suspension by Eulex, which she claims saw her being "frog-marched" out of her office by guards in front of her colleagues, had humiliated her and stung her into action. "They keep telling the press I'm a crazy woman, a disgruntled employee who wants revenge," she told the online newspaper EU Observer.
She added: "I don't have much, but I have my reputation to protect. I don't have any grudge against Eulex. I have many good colleagues there and many people there work damn hard. I'm not mad."
The chain-smoking lawyer, who was previously a member of the Society of Black Lawyers and helped to draft submissions to the Steven Lawrence inquiry, was born in Delhi and moved to Britain with her mother at the age of ten.
She said she had to learn to "adapt and survive" as a child growing up in London, where she attended a comprehensive school in Croydon and was initially mocked for her posh expat accent. She now talks like a Londoner.
Peter Herbert, chair of the Society of Black Lawyers, who knows Ms Bamieh, described her as a "robust and skilled advocate".
"She's somebody who in her professional life is a person of integrity, and I don't think she'd suggest anything if she didn't genuinely believe it was a problem," he said.
"When she challenged racism and discrimination in the CPS she was vindicated – so in terms of her track record, I'm not aware of any reason why she would make anything up. Whether it can be proven is another matter altogether."