Marine Le Pen insists Russian annexation of Crimea is totally legitimate
Vladimir Putin's forces swept into the Ukrainian Black Sea peninsula of Crimea in February 2014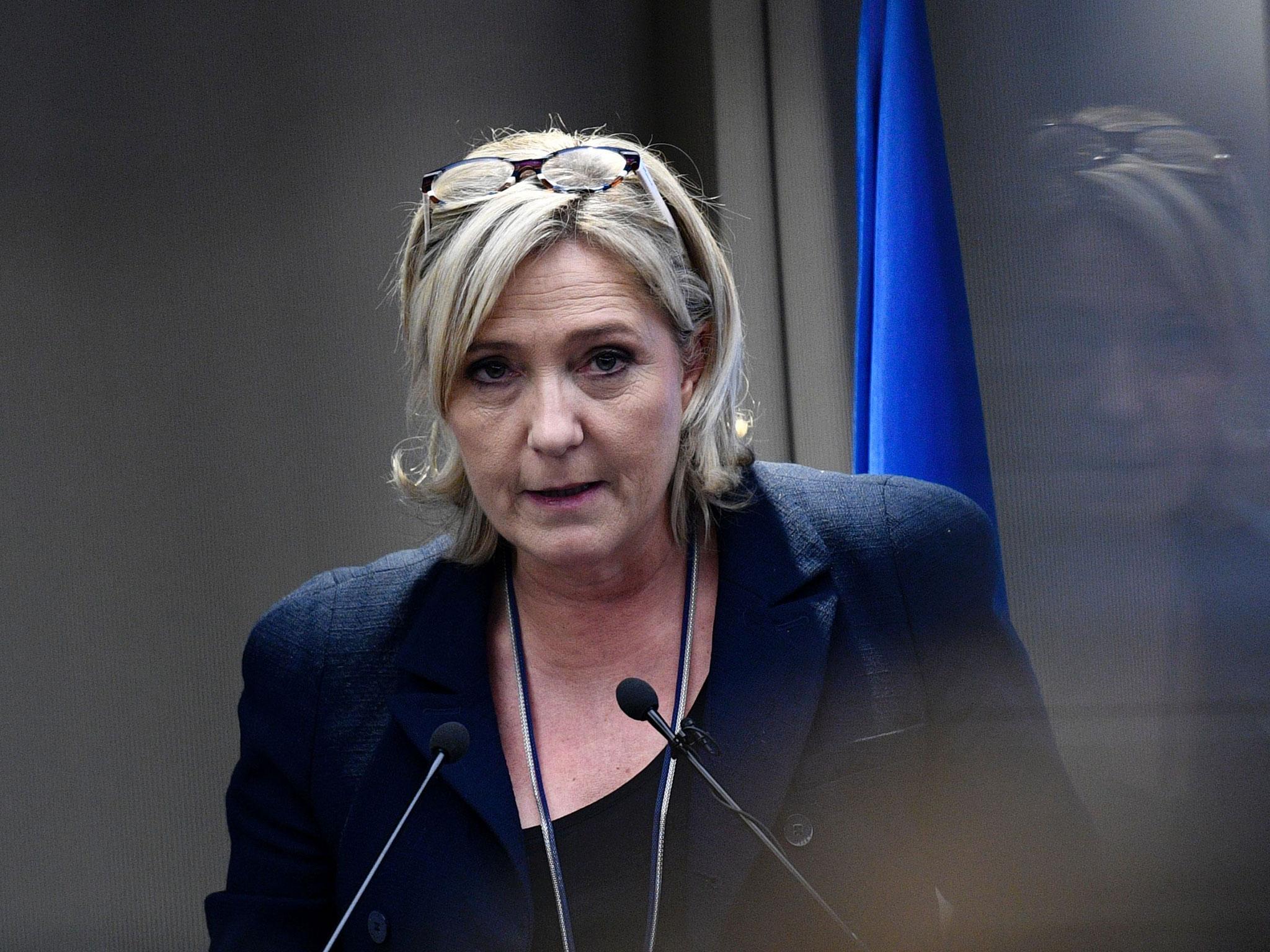 Marine Le Pen has given her backing to Vladimir Putin's claims over Crimea, insisting the widely condemned 2014 annexation was not "illegal".
In an interview with French channel BFM TV, the French far-right leader sided with the Kremlin in a dispute that has contributed to the worst East-West ties for decades.
Asked for her views on the diplomatic crisis, Ms Le Pen, who leads the Front National in France and is a candidate in April's presidential election, said: "I absolutely disagree that it was an illegal annexation: a referendum was held and residents of Crimea chose to rejoin Russia."
Mr Putin's forces swept into the Ukrainian Black Sea peninsula of Crimea in February 2014.
Marine Le Pen claims no difference between her policies and Ukip
The Kremlin organised a referendum a month later which saw more than 95 per cent of voters in Crimea back joining Russia.
The British Government branded the referendum "farcical" and "illegitimate".
Russia was subsequently hit with sanctions and fierce criticism by the EU and UN as well as national governments including the UK and France.
Russian military activity in Crimea
Show all 11
However, the far-right candidate, who has promised to work more closely with Mr Putin if she wins the presidency on April 17, said she saw no reason to dispute the result of the referendum.
"I see no grounds whatsoever to question this referendum," she said.
Asked if she viewed Crimea as a part of Russia, Ms Le Pen replied, "Yes."
According to international law, Crimea is still legally a part of Ukraine and French, British and American leaders have refused to recognise the vote or Moscow's claims to the majority-Russian speaking territory.
Ms Le Pen's comments are not the first time a French official has sparked outrage over their views on Crimea.
A group of around 10 mainly centre-right Republican Party MPs visited the disputed region on two occasions, once in the summer of 2015 and again a year later.
Russian media reported at the time that former transport minister Thierry Mariani, who led the delegation, backed the outcome of the referendum.
He said: "The referendum on Crimea's accession to Russia reflected the will of the people."
The controversial visits were criticised both by French politicians and officials in Ukraine.
Join our commenting forum
Join thought-provoking conversations, follow other Independent readers and see their replies