Emmanuel Macron on course to beat Marine Le Pen in French presidential election, according to polls
The National Front leader is ahead in polls for the first round of voting, but would lose to independent candidate in final run-off, two new surveys suggest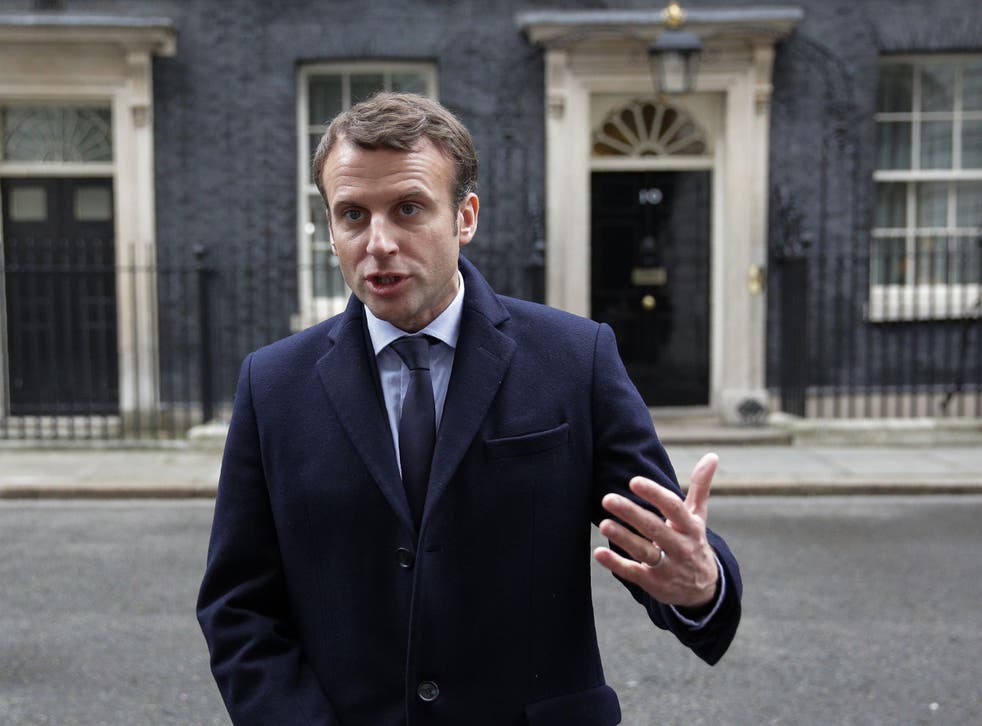 French independent candidate Emmanuel Macron would easily beat far-right leader Marine Le Pen in the second round of the country's presidential election in May, according to two new surveys.
The pollsters said Mr Macron has been buoyed by the alliance announced this week with centrist politician Francois Bayrou, which has enabled him to move ahead of conservative candidate Francois Fillon.
A poll by Odoxa/Dentsu-Consulting showed Mr Macron, 39, a former economy minister running without the support of any traditional political party, would beat Ms Le Pen in the run-off with 61 per cent of the vote, versus 39 per cent for her.
The election is held in two stages, with about a dozen candidates running in the first round and the two frontrunners from that vote facing each other in the run-off.
Another poll by Figaro/LCI showed Mr Macron winning the runoff by 58 per cent to 42 per cent for Ms Le Pen.
Ms Le Pen, leader of the anti-immigrant and anti-European Union National Front, would lead in the first round of voting with 27 per cent, both polls showed, followed by Mr Macron with 25 per cent and Mr Fillon with 19 per cent.
A National Front campaign rally in the Atlantic port city of Nantes was marred by two days of violence as left-wing groups seeking to block the event clashed with police. Authorities said 13 gendarmes were injured during skirmishes on Saturday.
At the rally, Ms Le Pen accused ex-financier Mr Macron of being backed by banks and media groups, and said the justice system was being used to influence the outcome of the election.
Her chief of staff was put under formal investigation on Wednesday over alleged misuse of European Union funds. Another associate was also placed under formal investigation in a separate probe over campaign financing on Saturday.
Ms Le Pen promised to tighten immigration, push for a stronger role of the state in business, and introduce a seven-year non-renewable presidential mandate to replace the current five-year mandate.
Mr Fillon, once seen as a the main challenger to Ms Le Pen and favourite to become France's next president, has been hobbled by a scandal in which he allegedly paid his wife and other family members for fake parliamentary jobs.
The Odoxa poll put ruling Socialist party candidate Benoit Hamon in fourth place in the first round with 13 per cent, and hard-left candidate Jean-Luc Melenchon in fifth with 12 per cent.
Mr Hamon and Mr Melenchon, who are in talks about a potential alliance, met on Friday evening, a source close to the Socialist candidate told Reuters.
Copyright Reuters
Join our new commenting forum
Join thought-provoking conversations, follow other Independent readers and see their replies