Marine Le Pen to face court for comparing Muslim prayers in the street to Nazi occupation
National Front leader made the remarks at a public meeting in Lyon 5 years ago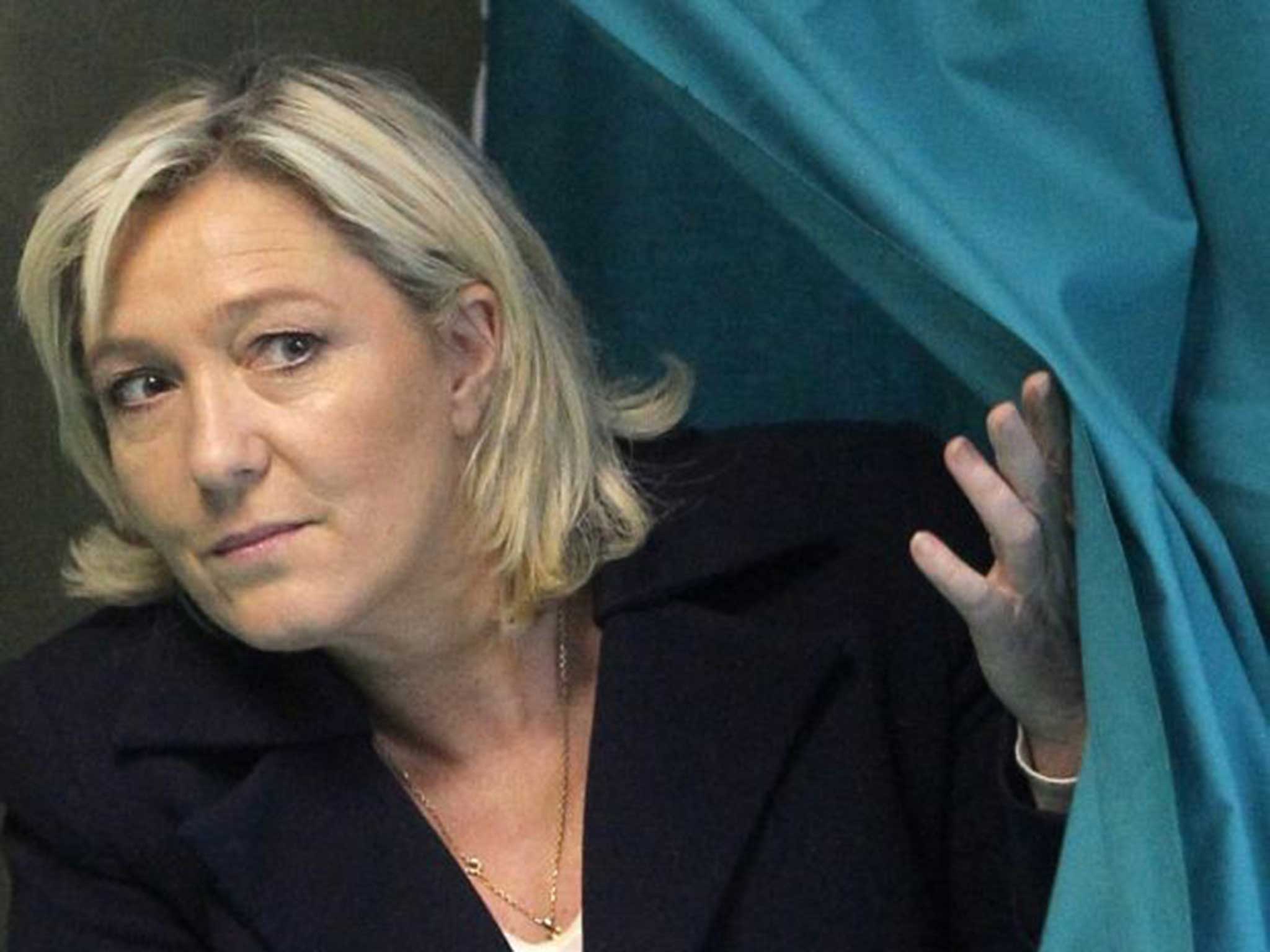 Marine Le Pen will finally face court over comments she made five years ago comparing Muslims prayers in the street to Nazi occupation.
The French far-right leader of the National Front is due to appear in court on 20 October over remarks made at a Lyon meeting in 2010, when she criticised Muslims praying in the streets, the local prosecutor confirmed.
Ms Le Pen's right-wing party has significantly broadened its appeal since she took over the helm from her father in 2011, expelling extremists and carefully toning down much of the party's rhetoric.
Despite this, she remains a hugely divisive figure within France, notable for her still-controversial statements.
This court case comes following a vote to lift Ms Le Pen's immunity as a member of the European Parliament allowing her to be charged in July last year for her remarks in 2010 in Lyon.
"I'm sorry, but for those who really like to talk about World War Two, if we're talking about occupation, we could talk about that (street prayers), because that is clearly an occupation of the territory," she said during the meeting.
In pictures: Extremists in the EU
Show all 6
"It is an occupation of sections of the territory, of neighbourhoods in which religious law applies, it is an occupation. There are no tanks, there are no soldiers, but it is an occupation anyhow, and it weighs on people".
Ms Len Pen reacted indignantly to the trial, telling Reuters it was a "scandal" a political leader "be sued for expressing her beliefs".
"Those who denounce the illegal behaviour of fundamentalists are more likely to be sued than the fundamentalists who behave illegally."
Join our commenting forum
Join thought-provoking conversations, follow other Independent readers and see their replies