Celebrated matador dies after being gored in bullfight
Ivan Fandiño was impaled in the chest by the Baltasar Iban bull's horn
Narjas Zatat
Monday 19 June 2017 11:28 Comments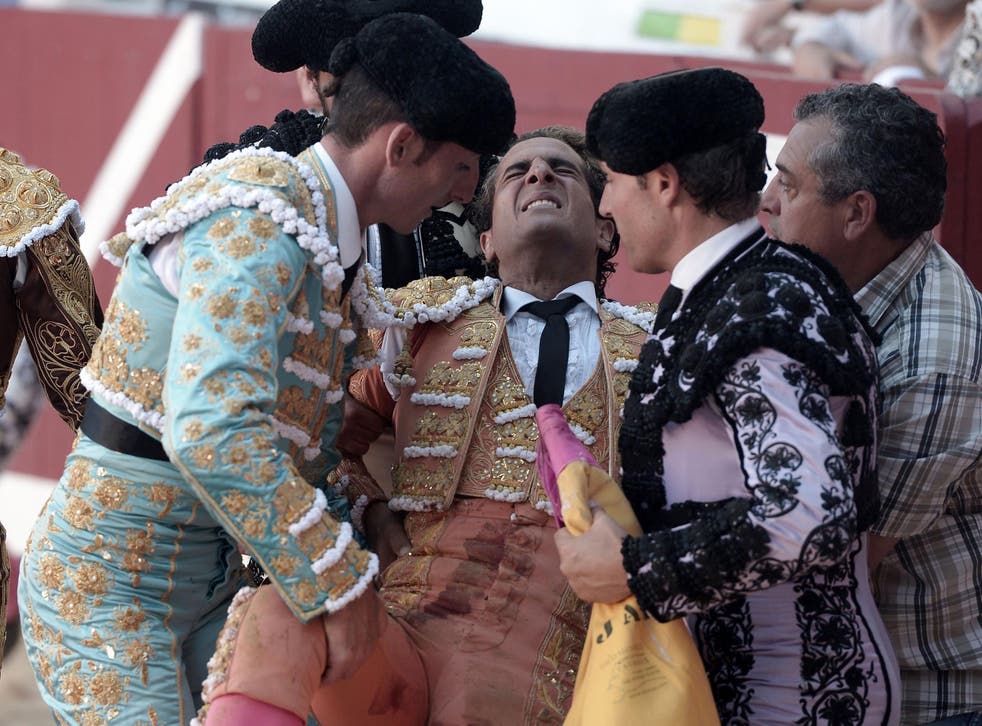 A famous Spanish matador has died after being gored by a bull in the ring.
Ivan Fandiño tripped on his cape during a routine at the Corrida des Fetes in southwestern Aire-sur-l'Adour in France.
After he fell, the Baltasar Iban bull – bred especially for such fights – rushed in and impaled his chest with its horn. The animal also suffered wounds in the ring.
The 36-year-old, originally from Orduña in the Basque Country, had been a professional matador for 12 years, and won a number of awards.
He was rushed out of the arena and although a doctor performed an emergency procedure in the bullring's surgery, he was pronounced dead upon arriving at hospital.
Juan del Alamo, the matador who killed the bull which gored Mr Fandiño, told cameras at the scene: "I have no words; I can't believe it.
"He was in a lot of pain from the goring, but nobody expected it to end up like this. None of us understand how it could have happened; it was all so fast. The bull knocked him down with its hindquarters and he fell face down."
Last year matador Victor Barrio died after being fatally wounded in the ring, prompting reactions across animal rights supporters.
The controversial contest requires humans to publicly subdue – either by maiming or killing – a bull.
Register for free to continue reading
Registration is a free and easy way to support our truly independent journalism
By registering, you will also enjoy limited access to Premium articles, exclusive newsletters, commenting, and virtual events with our leading journalists
Already have an account? sign in
Join our new commenting forum
Join thought-provoking conversations, follow other Independent readers and see their replies