Italian PM Matteo Renzi revives plan for bridge from mainland Italy to Sicily
Controversial project thought to cost around €9 billion (£7.8bn) to build and faces heavy criticism
Gabriel Samuels
Tuesday 27 September 2016 18:38 Comments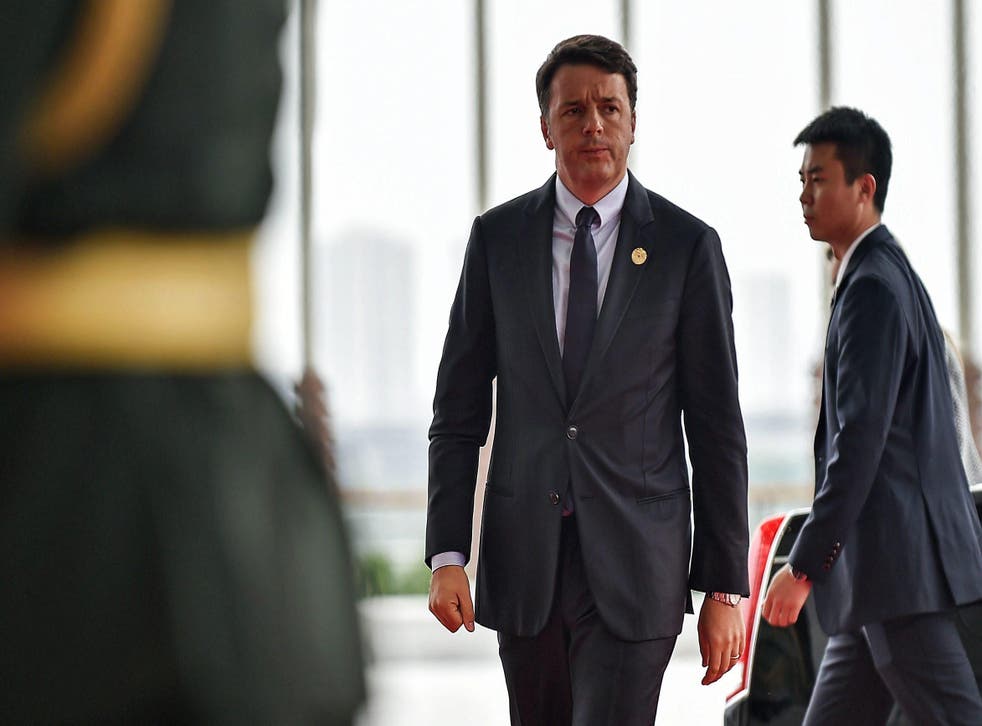 A controversial idea of building a 3km (2 mile) bridge connecting the island of Sicily to the Italian mainland is being reconsidered by the country's prime minister, despite long-running concerns over costs.
Matteo Renzi said the roadway across the Strait of Messina would be economcially beneficial for both areas and create over 100,000 jobs for local workers.
Former prime minster Silvio Berlusconi pursued the idea in 2009 and estimated the cost to be €6.1 billion, but the porject faced significant opposition and was eventually abandonned four years later.
Experts now suggest the bridge would cost as much as €9 billion (£7.8bn) to complete, and have warned the high earthquake risk in the south of Italy could jeopardise construction work.
Italy is to hold a constitutional referendum on December 4 this year, and Mr Renzi was quoted as saying that "once the reforms are done, we can go back to planning our future", namely reviving "grand projects" including the Messina bridge.
Detailed plans for the bridge were first conceived in the early 1990s, but a succession of economic crises have ensured it has never become a reality.
World news in pictures

Show all 50
Supporters claim the bridge would give boost Sicily's ailing economy and increase the tourist trade, but critics say the money would be far better spent improving the island's inefficient system of roads.
Concerns over the environmental impact of the bridge have also been raised, and many say it could potentially damage the scenery of the most southern point of Italy.
If realised, the bridge would become the world's longest suspension bridge by a considerable distance - exceeding the current longest, the Akashi Kaikyo Bridge in Japan, by 1.3km.
Register for free to continue reading
Registration is a free and easy way to support our truly independent journalism
By registering, you will also enjoy limited access to Premium articles, exclusive newsletters, commenting, and virtual events with our leading journalists
Already have an account? sign in
Join our new commenting forum
Join thought-provoking conversations, follow other Independent readers and see their replies