Matteo Salvini: Italy's far-right leader hints at run for European Commission president
'It is nice that they see me as a point of reference for the people's defence, even outside Italy,' the politician says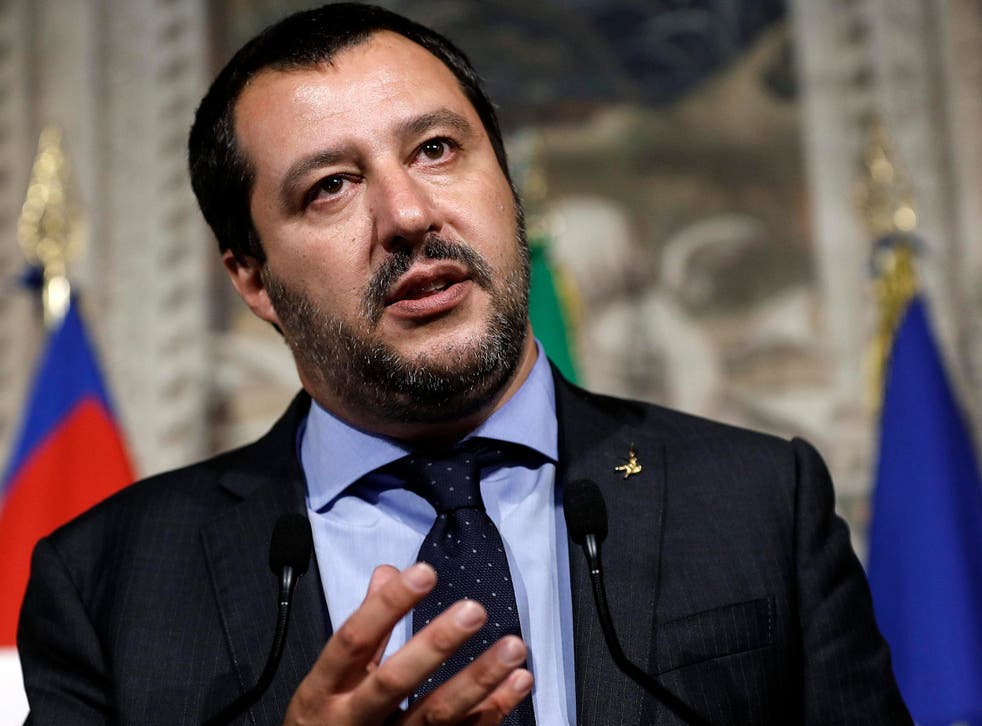 Italy's far-right interior minister Matteo Salvini has hinted that he may run for the European Commission presidency.
The 45-year-old hardline politician was quoted as saying that he was eyeing up Jean-Claude Juncker's job, adding that the move would make sense if a coalition of nationalist groups wins the next EU elections.
"It's true, friends from different European countries have asked me, suggested it," he told La Repubblica. "It is nice that they see me as a point of reference for the people's defence, even outside Italy.
"We will see, I'll think about it."
In order to be to be named Juncker's successor, Salvini would need to be selected as lead candidate for the Europe of Nations and Freedom (ENF) party. The group would then have to win the most seats at the next European elections, which are scheduled to take place between 23-26 May.
Mr Salvini, who is head of the far-right Northern League and also the country's deputy prime minister, has led a popular crackdown on immigration since assuming office in June.
His decision to close Italy's ports to migrant and refugee ships travelling from Libya prompted a probe from the United Nations.
World news in pictures

Show all 50
Michelle Bachelet, the UN high commissioner for human rights in Geneva, said the move "had serious consequences on the most vulnerable. Even though we are seeing a big drop in the numbers coming from Libya over the past 12 months, the numbers of those who died during the crossing is higher in the first six months of 2018 than it was."
Mr Salvini hit back by advising the UN to investigate its own member states "that ignore basic rights such as freedom and parity between men and women" before investigating Italy.
Earlier this month, the leading Eurosceptic came under fire for proposing that "little ethnic shops" should close by 9pm because they are "a meeting place for drug deals and people who raise hell".
At the time he denied the measure was racially charged or specifically targeted at migrant-owned businesses but designed to curb anti-social behaviour.
In March, he declared that "obligatory vaccinations are useless and in many cases dangerous, if not harmful" despite Europe facing a measles epidemic.
Additional reporting from Reuters
Register for free to continue reading
Registration is a free and easy way to support our truly independent journalism
By registering, you will also enjoy limited access to Premium articles, exclusive newsletters, commenting, and virtual events with our leading journalists
Already have an account? sign in
Register for free to continue reading
Registration is a free and easy way to support our truly independent journalism
By registering, you will also enjoy limited access to Premium articles, exclusive newsletters, commenting, and virtual events with our leading journalists
Already have an account? sign in
Join our new commenting forum
Join thought-provoking conversations, follow other Independent readers and see their replies