Mayor of Madrid compares Donald Trump to Hitler over immigration ban
'In the 20th century, we experienced one of the greatest violations of human rights by a government that also initially enjoyed popular support'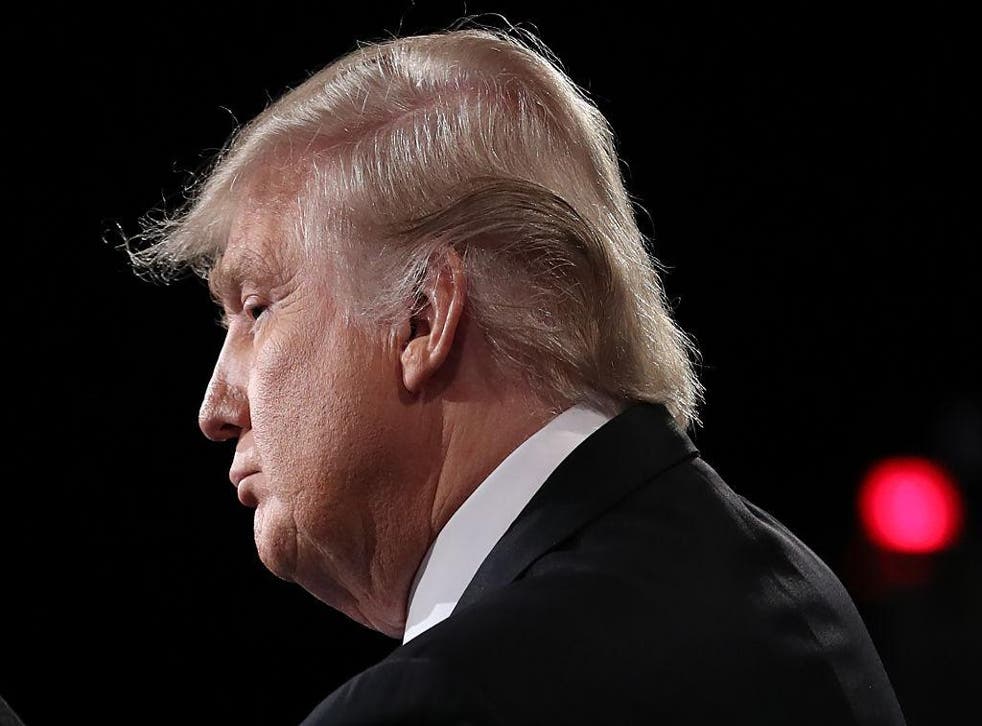 Madrid's mayor has compared Donald Trump to Adolf Hitler after he implemented an executive order banning citizens of seven Muslim-majority countries from entering the US.
Manuela Carmena said while she accepted he had been elected democratically, she denounced the US President's ban as a "violation of rights" and urged others to fight against the "complicity of silence".
"We know that his government has been legitimately elected and has the popular support of a large number of citizens," she told a council session.
"But in the 20th century, we experienced one of the greatest violations of human rights by a government that also initially enjoyed popular support."
Ms Carmena is not the first to reference Nazi Germany or Hitler when referring to Mr Trump.
Former New Jersey Republican Governor, Christine Todd Whitman, told CNN: "If you read your history in the lead-up to the Second World War this is the kind of rhetoric that allowed Hitler to move forward."
Philadelphia Mayor Michael Nutter also accused Mr Trump of taking "a page from the play book of Hitler" accusing him of using rhetoric that "engenders a level of fear mongering that we have not seen literally since the 1930s and 1940s".
Ms Carmena, from the left-wing Ahora Madrid party, said: "I find it difficult to take the floor for a council plenary session without first making reference to the protests that have taken place across the world against the human rights violation being carried out by the current President of the United States."
Global condemnation followed the announcement of the real-estate mogul's 'Muslim ban' over the weekend.
The measure bars citizens from Iran, Iraq, Libya, Somalia, Sudan, Syria and Yemen from entering the US for a period of 90 days.
Titled "Protecting the Nation From Foreign Terrorist Entry Into The United States", it also banned Syrian refugees indefinitely until "significant changes" are made, and halved the annual cap on refugees to 50,000.
Mr Trump defended the measure claiming it would "keep radical Islamic terrorists out of the US". He has also repeatedly insisted the order is not a 'Muslim ban'.
Spain's conservative government has yet to officially comment on the policy, despite other European leaders calling for the measures to be scrapped.
Register for free to continue reading
Registration is a free and easy way to support our truly independent journalism
By registering, you will also enjoy limited access to Premium articles, exclusive newsletters, commenting, and virtual events with our leading journalists
Already have an account? sign in
Register for free to continue reading
Registration is a free and easy way to support our truly independent journalism
By registering, you will also enjoy limited access to Premium articles, exclusive newsletters, commenting, and virtual events with our leading journalists
Already have an account? sign in
Join our new commenting forum
Join thought-provoking conversations, follow other Independent readers and see their replies