McDonald's sues Florence for $20m after city refuses restaurant application
Fast food giant reported to be furious after authorites stopped it opening branch next to historic cathedral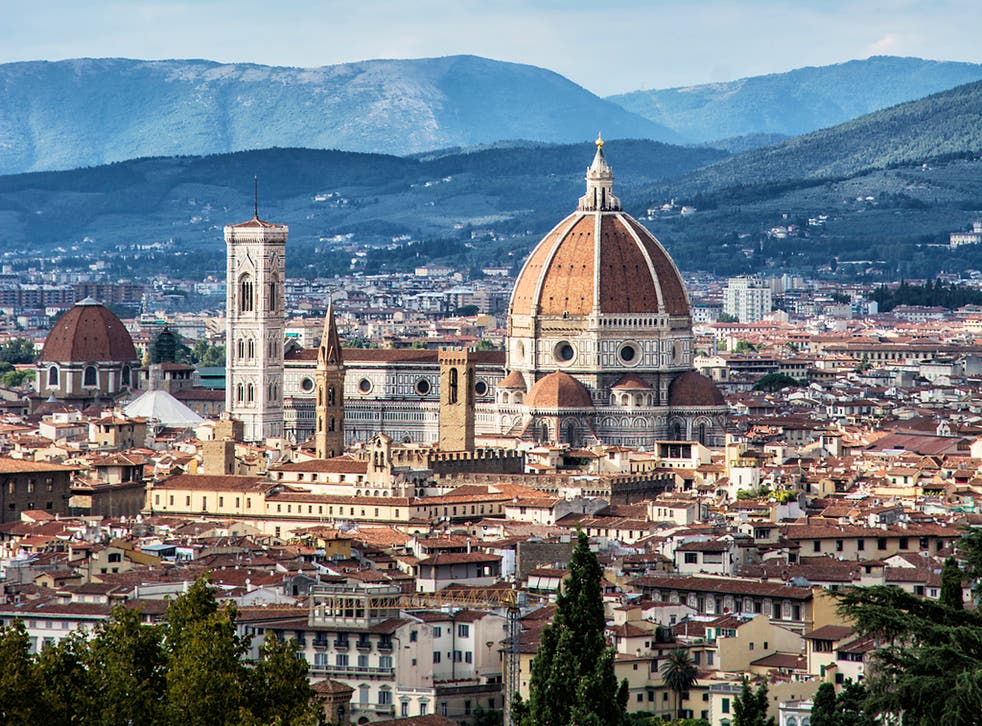 McDonald's has filed a lawsuit against the Italian city of Florence after the fast-food chain was denied a license for a new restaurant in the historic central square.
The US company is seeking damages of almost $20m (about £16m) because city authorities rejected its application to open a branch in the Piazza del Duomo, one of the most visited sites in Europe and home to the 800-year-old Duomo cathedral.
The application was turned down under new regulations that aim to protect the city's historic centre from a proliferation of fast food restaurants. The laws state that restaurants in the area must use "typical products" from the city or the surrounding region of Tuscany.
This, apparently, does not include cheeseburgers or chicken nuggets.
The Mayor of Florence, Dario Nardello, turned down McDonald's application in June and the decision was confirmed last month by a committee responsible for protecting the city's ancient heart.
Mr Nardello told the city council: "McDonald's has the right to submit an application because this is permitted under the law, but we also have the right to say no."
He said he wanted to support "traditional business" in the area.
"We don't have any prejudice" against McDonald's, Mr Nardello added, noting the company had opened restaurants elsewhere in the city.
McDonald's is said to furious at the decision because it had promised to make major changes to the way it operates in order to meet Florence's regulations. It has now filed a law suit with the administrative court, which arbitrates in governance disputes in Italy.
The Piazza del Duomo (Cathedral Square) is a world-famous tourist destination that is home to an array of Gothic and Renaissance architecture. Its buildings include the domed Santa Maria del Fiore cathedral, the Giotto bell tower and the St John Baptistery.
There are already four McDonald's branches within a five-minute walk of the square.
Food and drink news

Show all 35
It is not the first time McDonald's plans to open a branch in a historic location has angered local people.
Last month Catholic cardinals raised objections to the chain's proposals to open a restaurant next to Saint Peter's Square in the Vatican.
One cardinal, Elio Sgreccia, told La Republicca: "It's a controversial, perverse decision to say the least.
"[It is] by no means respectful of the architectural traditions of one of the most characteristic squares which look onto the colonnade of Saint Peter's."
The Independent has contacted McDonald's for comment.
Additional reporting by agencies.
Join our new commenting forum
Join thought-provoking conversations, follow other Independent readers and see their replies