Men in Sweden warned after sighting of testicle-eating fish
A small piranha-like fish with a fierce reputation has been found in European waters for the first time
Nick Renaud-Komiya
Saturday 10 August 2013 16:00 Comments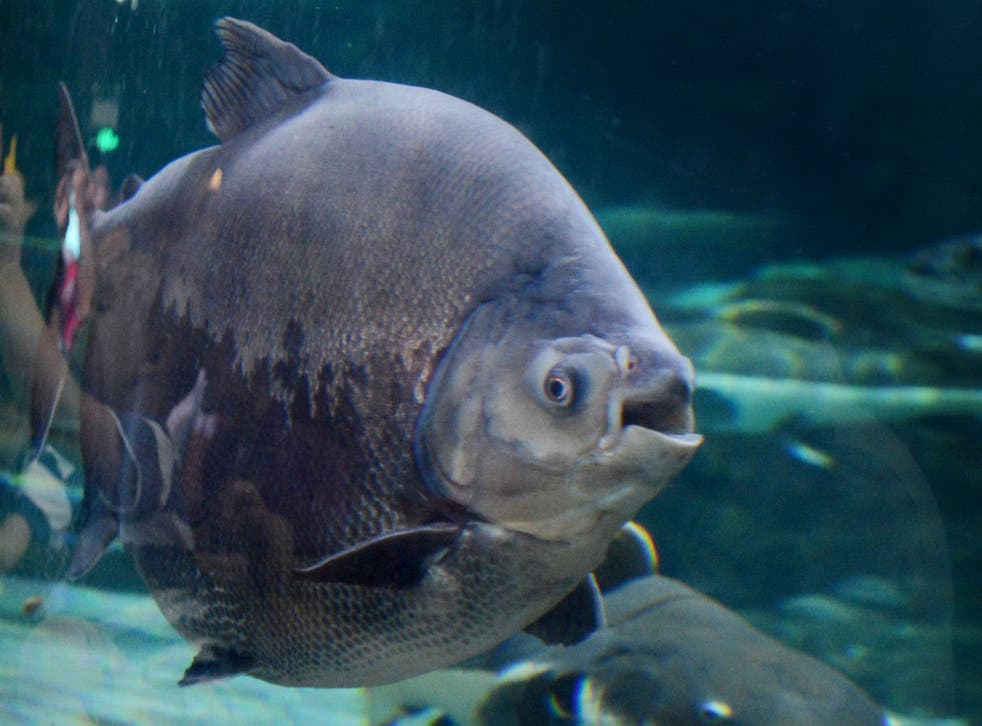 It sounds like the plot to a low-budget horror movie but the discovery of a 21cm fish off Sweden's southern coast should unsettle any man thinking of going for a swim there.
Experts have warned men to keep their swimwear on if swimming in the Øresund channel between Denmark and Sweden after a fisherman discovered a pacu fish - dubbed the "ball cutter" for its habit of attacking male genitalia.
According to The Daily Telegraph, The National History Museum in Denmark has warned that there may be more of the sharp-toothed fish out there.
The pacu, a relative of the piranha that is commonly found around the Amazon, can grow to up to 90cm and weigh in at a staggering 25kg. Fishermen in South America attacked by the pacu have reportedly bled to death after losing their testicles in the fish's vicious teeth.
This is the first time a pacu has been caught in Europe, according to the museum.
"The pacu is not normally dangerous to people but it has quite a serious bite, there have been incidents in other countries, such as Papua New Guinea, where some men have had their testicles bitten off," said Henrik Carl, a fish expert at the Danish museum, speaking to The Local, an English-language newspaper in Sweden.
"They bite because they're hungry, and testicles sit nicely in their mouth," he told the paper.
Carl was keen to tell swimmers not to worry too much. "You're more likely to drown than get your nuts bitten off," he said.
The fish are found in most rivers in the Amazon and Orinoco basins in South America and have also been spotted in Papua New Guinea, where they are believed to have been introduced in order to boost fish stocks.
Register for free to continue reading
Registration is a free and easy way to support our truly independent journalism
By registering, you will also enjoy limited access to Premium articles, exclusive newsletters, commenting, and virtual events with our leading journalists
Already have an account? sign in
Join our new commenting forum
Join thought-provoking conversations, follow other Independent readers and see their replies