Meredith Kercher sister: Family still on 'journey for truth' after Amanda Knox and Raffaele Sollecito found guilty of murder
Speaking after the verdict, Stephanie Kercher conceded the family may never know what truly happened on the evening of Meredith's death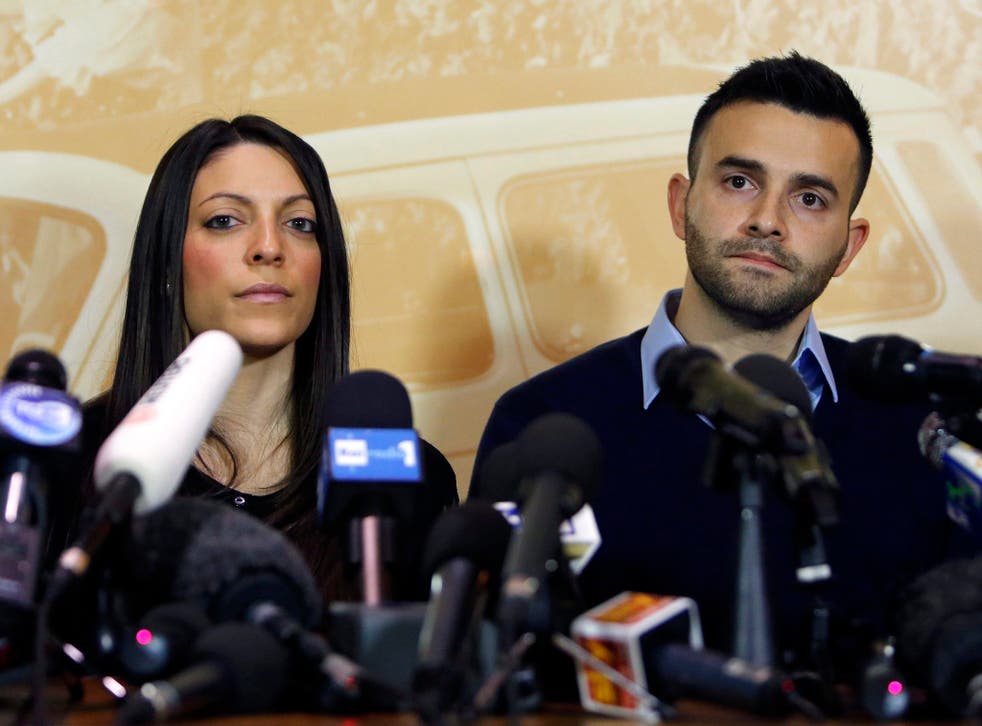 The sister of Meredith Kercher has said her family is still on a "journey for the truth", after Amanda Knox and Raffaele Sollecito were, for a second, time found guilty of the murder of the British student in 2007.
Speaking at a press conference in Florence today, Stephanie Kercher conceded that they may never know what truly happened on the evening of Meredith's death in Perugia, Italy.
Ms Kercher was joined by her 21-year-old brother Lyle, who called for the extradition of Knox from the US.
"If somebody is found guilty and convicted of a murder and if an extradition law exists between those two countries, then I don't see why they wouldn't," he said.
"I imagine it would set a difficult precedent if a country such as the US didn't choose to go along with laws that they themselves uphold when extraditing convicted criminals from other countries.
"It probably leaves them in a strange position not to."
In pictures: The trial of Amanda Knox and Raffaele Sollecito

Show all 14
Before the verdict Knox had told the BBC: "They'll have to catch me and pull me back, kicking and screaming into a prison I don't deserve to be in."
Stephanie Kercher added that, with the guilty verdict that has brought them "nearer the truth", the family hope to be able to draw a line under the period and "remember Meredith for who she was".
When asked if the Kercher family would want to meet Knox, she replied: "It's not something that we would want to do at the moment and I can't say that we ever will." She also said the family did not want to read a letter that Knox has reportedly written to them.
Meredith Kercher, a 21-year-old Leeds University exchange student from Coulsdon in south London, was found dead with her throat slashed in the bedroom of the house she shared with Knox in November 2007.
Knox was sentenced yesterday to 28 years and six months, while Sollecito was jailed for 25 years.
The pair were originally found guilty of murder in 2009 but were cleared nearly two years later, until the appeal court ordered a fresh trial last March.
Join our new commenting forum
Join thought-provoking conversations, follow other Independent readers and see their replies