MH17 crash: Missile fragments reportedly 'found in bodies' of victims
The fragments are believed to be from a Buk missile
Serina Sandhu
Thursday 08 October 2015 08:31 Comments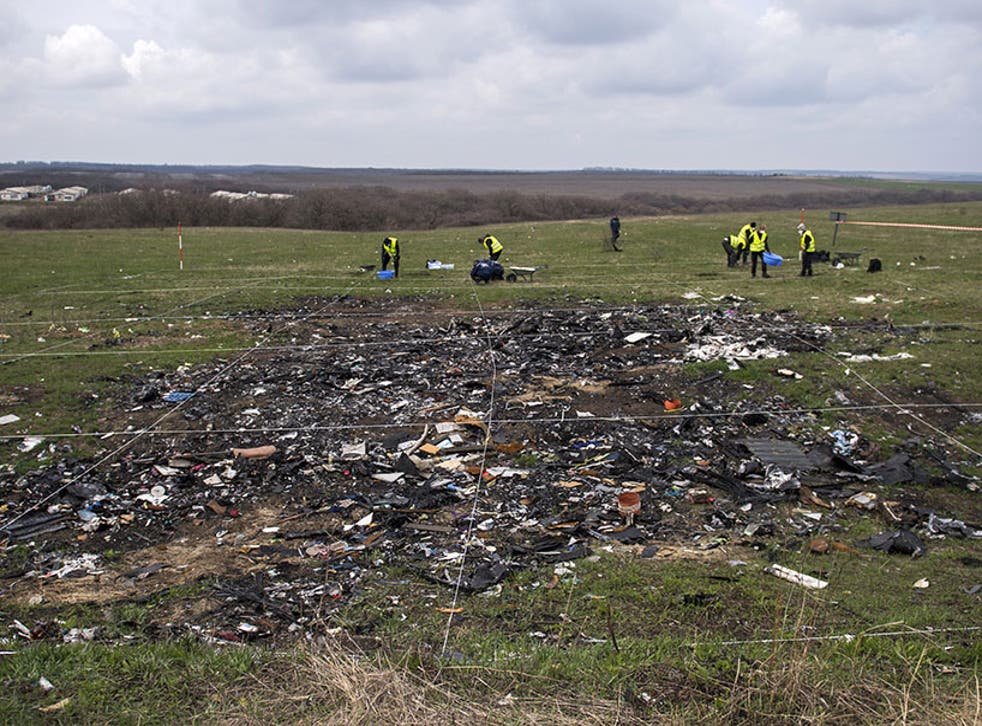 Pieces of missile have been found in the bodies of victims from the Malaysian Airlines Flight 17 crash last year, it has been claimed.
The fragments are believed to be from a Buk missile, Vasyl Vovk, a senior officer of the Ukrainian Security Service (SBU) who worked on the case for nearly a year, told Dutch news site NOS.
"The fragments found in the bodies of the victims and the remains of the aircraft, are elements that resemble samples from Buks given to experts for comparative research," he said, according to The Telegraph.
Mr Vovk told NOS there was evidence the BUK "was ordered by the terrorists", adding that "Russian politicians and high-ranking military knew [it was] brought to Ukraine in July last year, aiming to knock down a plane", the Mirror reported.
But the Joint Investigation Team working on the case told NOS that other scenarios could not be excluded.
Western nations believe there is evidence the plane was hit by Russian-backed rebels. Russia has denied responsibility and has instead blamed Ukrainian government forces for the disaster.
On October 13, an international investigation led by the Dutch Safety Board will release its findings into the causes of the disaster in which 298 people died after the passenger plane was downed in July 2014.
The Boeing 777 has been travelling from Amsterdam to Kuala Lumpur when it crashed into Ukraine's Donetsk region, near the country's border with Russia. Among the victims were also 10 Britons.
A preliminary report from September 2014 found the plane was hit by numerous objects, breaking it up mid-air.
In August 2015, Dutch investigators found possible parts from Buk missiles among the MH17 wreckage.
A criminal investigation is also expected to be released to bring those responsible to justice.
Register for free to continue reading
Registration is a free and easy way to support our truly independent journalism
By registering, you will also enjoy limited access to Premium articles, exclusive newsletters, commenting, and virtual events with our leading journalists
Already have an account? sign in
Join our new commenting forum
Join thought-provoking conversations, follow other Independent readers and see their replies