MH17 crash victim Cameron Dalziel 'had credit cards stolen'
Ukraine's National Security Council claims victims of the crash have had their personal belongings looted from the crash site
Heather Saul
Friday 25 July 2014 11:15 Comments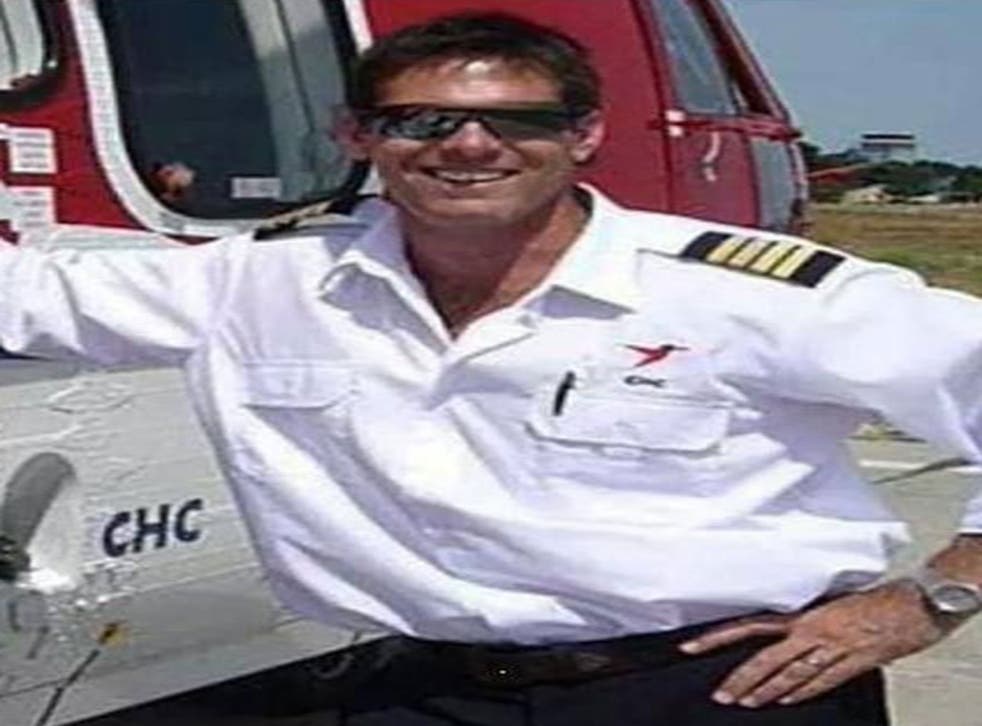 One of the British victims of the Malaysia Airlines flight MH17 has had his belongings stolen from the crash site in eastern Ukraine, his brother-in-law has said.
Cameron Dalziel, a 43-year-old helicopter rescue pilot, is understood to have been living in South Africa but travelling on a British passport.
A Ukrainian government official claimed credit cards and other valuable possessions had been stolen from victims after the crash and were being used, The Sun reports. A spokesperson for Ukraine's National Security Council told the newspaper: "According to our information, terrorists are using credit cards of the victims."
Mr Dalziel's brother-in-law Shane Hattingh said: "We've been told some of his cards were stolen. After all we've been through - to do this to the families is so cruel. It is leaving some struggling for money. This really is the final insult."
Mr Dalziel's wife Reine was on Thursday struggling to cancel his cards because they are not in her name. She also does not have a death certificate for her husband because the bodies have not been identified yet, further complicating matters.
A spokesperson for the Foreign Office said it is continuing to provide consular support to the families of the victims, which includes helping to provide flights, accommodation and translation assistance for those who wish to travel to Kiev or Amsterdam.
"We are also working with family members to protect victims from the possibility of financial and identify fraud," the spokesperson added.
In pictures: Malaysia Airlines flight MH17 crash

Show all 109
"We are working with families in order to protect the victims' financial information including getting credit cards blocked as quickly possible to avoid ID fraud, and where they don't have the information, we are working with a police financial investigator to retrieve it and protect the victims' bank accounts."
Ten of the 298 people killed when the plane was shot down over Ukraine while flying to Kuala Lumpur from Amsterdam on 17 July were British.
The news comes as the US claims it has evidence Russia has fired rocket launchers across the Ukrainian border. The state department also said Russia intends to "deliver heavier and more powerful multiple rocket launchers" to rebels in Ukraine, but would not provide any further details.
The US believes rebels shot down the plane with a BUK surface-to-air missile supplied by Russia, probably by mistake.
On Thursday, Alexander Yakovenko, Russia's ambassador to London said the Kremlin is not responsible for supplying weapons to pro-Russian rebels accused of shooting down the plane. He warned any attempt by the West to impose further sanctions against Russia would be seen in Moscow as evidence of a "cover-up".
EU member states have agreed to add 15 individuals and 18 entities to the list of those subject to sanctions - though their identities are yet to be published.
Meanwhile, the black boxes have been analysed by the UK Air Accidents Investigation Branch (AAIB) and by international experts at the AAIB's headquarters at Farnborough in Hampshire, and the Dutch Safety Board said the information obtained will be included in the investigation.
Register for free to continue reading
Registration is a free and easy way to support our truly independent journalism
By registering, you will also enjoy limited access to Premium articles, exclusive newsletters, commenting, and virtual events with our leading journalists
Already have an account? sign in
Join our new commenting forum
Join thought-provoking conversations, follow other Independent readers and see their replies