MH17: Read the full report by the Dutch Safety Board
Investigators found that a warhead fired from a Buk missile system caused the crash in July 2014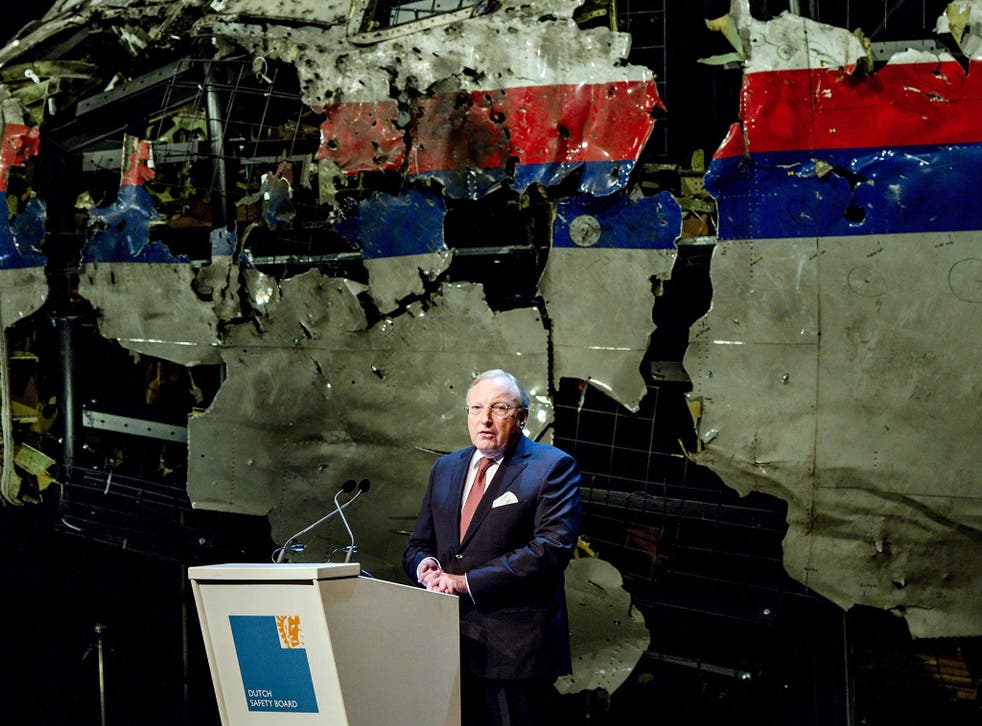 A 15-month investigation into the cause of the MH17 disaster has concluded that a warhead fired by a Buk missile launcher caused the plane to break up and crash, killing everyone on board.
The Dutch Safety Board (DSB) reconstructed part of the Boeing 777 to show how the explosion hit the cockpit and caused the front part of the aircraft to fall away as the rest went into freefall.
Only the three people sitting in the cockpit died instantly and the report said that investigators could not confirm any of the remaining 295 people on board were conscious during the 90 seconds it took for the plane to crash.
Read the full report here:
If the file does not display in your browser, click here to download the PDF file.
Tjibbe Joustra, the DSB's chairman, showed journalists gathered at Gilze-Rijen Air Base an animation of the missile's impact, showing how "high-energy" debris sprayed the cockpit.
His team had discounted alternative theory such as an air-to-air strike, a meteor shower, a malfunction on the plane and a fire or other accident on board.
Today's report found that the missile could have been fired from anywhere within a 320 square km area of eastern Ukraine and did not say who may have been behind it.
That is the job of Dutch prosecutors leading a separate criminal investigation, which is expected to stretch into next year.
A statement released by the Dutch-led Joint Investigation Team said their work depended largely on witness testimonies, which have so far been difficult to find.
"It is not easy to find such witnesses, let alone to find them prepared to render a statement in a safe environment," prosecutors said.
The team said it has already identified "persons of interest" in the probe, but did not identify them.
Additional reporting by AP
Join our new commenting forum
Join thought-provoking conversations, follow other Independent readers and see their replies