Migrant crisis: The walls Europe is building to keep people out
Countries are adopting Donald Trump-style wall-building projects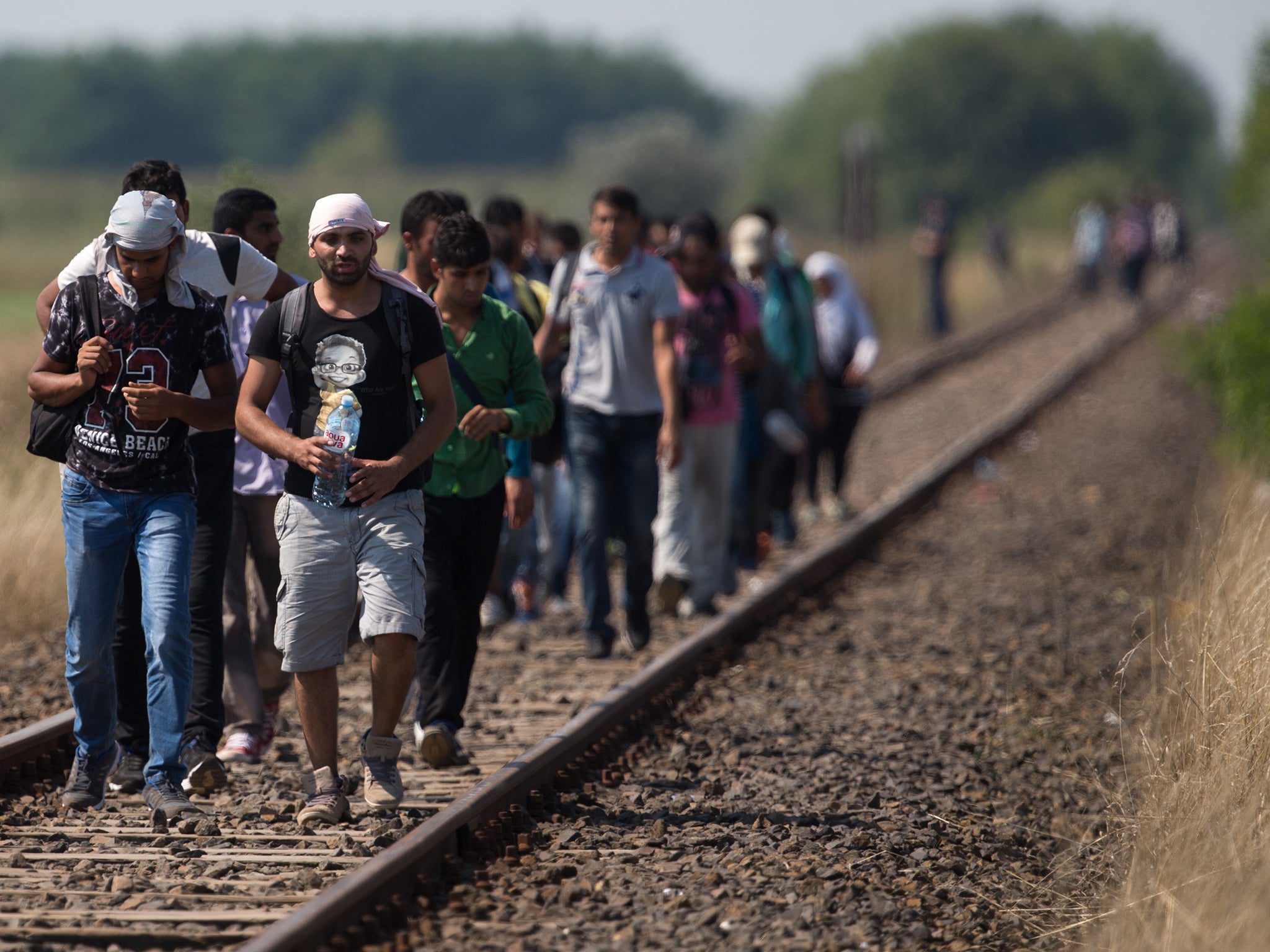 After the Berlin Wall fell in 1989, for a while it seemed like border fences and barriers were a thing of the past in Europe. Many on the continent hoped for a new era of integration and receptivity. It didn't happen. Instead, a variety of pressures have led Europe to adopt wall-building projects that would make Donald Trump proud.
Right now, in Hungary, for example, the government is rushing to complete a 109-mile-long barbed wire border fence along its southern frontier with Serbia – a project made bitterly ironic by Hungary's 1989 decision to cut its border fence with Austria and help break the Iron Curtain. "We have only recently taken down walls in Europe," European Union spokesperson Natasha Bertaud said when news of the fence spread in June. "We should not be putting them up."
The Hungarian government hopes this new fence will stem the flow of migrants and refugees traveling through Hungary in what has been referred to as the West Balkans route. In 2015, Hungary often serves as an entry point to the European Union and border control-free travel in the Schengen area for those crossing from Greece and the Balkans. In the immediate future, however, the fence may not have the desired effect. News of its construction has led refugees to race across the border into Hungary.
Click here for an enlarged version of the map
Hungary sparked international outrage by building a border fence in central Europe, but travel farther to the edges of Europe and you'll see that it isn't alone in this tactic.
Earlier this year, Bulgaria announced its own plan for a border fence that will eventually span 100 miles of its border with southern neighbour Turkey, though Reuters notes that migrants and refugees continue to enter the country at an unprecedented rate. Bulgaria's wall sits not too far from a wall built by Greece in 2012. This wall, constructed with the intent of keeping out migrants and refugees crossing from Turkey, pales in comparison to the more recent walls. It covers just 6.5 mile of land border with Turkey (barriers were put up along the Evros river as well) and failed to stop the growing number of migrants who reached Greece by boat.
In the French town of Calais, the British government recently spent $10 million to erect improved fencing around the Channel Tunnel, a train link between France and Britain which has recently attracted relatively large numbers of migrants. Pascal Aerts, who leads the police assigned to the migrants in France, told the BBC that the fences would only push the problem elsewhere, most likely to ports in the Netherlands and Belgium. Barriers around the Spanish enclaves of Ceuta and Mellila in Morocco, significantly expanded upon in 2005, have done little to stem Europe's overall migrant issues.
The walls coming up in Europe aren't all about migrants and refugees. In Ukraine, an enormous, $250 million plan to seal up the 1,200-mile-long border with Russia is born of fear of Moscow's destabilizing influence. Estonia has also pledged to build a fence along almost 70 miles of its border with Russia.
©Washington Post
Join our commenting forum
Join thought-provoking conversations, follow other Independent readers and see their replies