French police stop 14 migrants attempting to cross Channel in stolen trawler
Authorities hunt smugglers amid spike in illegal sea journeys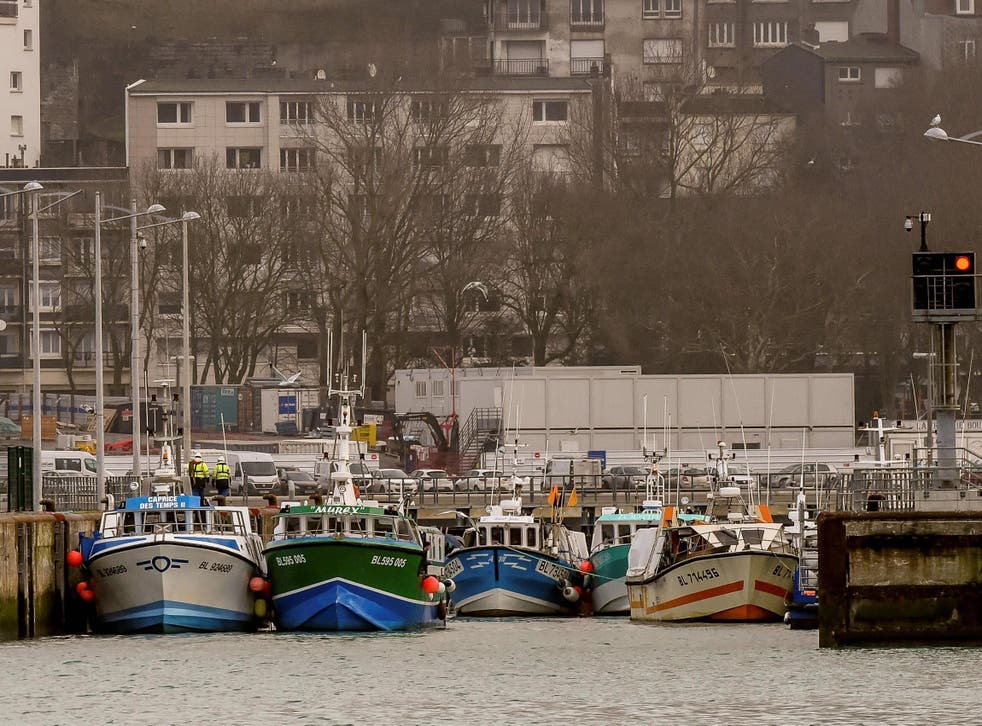 French police have prevented 14 migrants from attempting to cross the Channel in a stolen fishing trawler.
Authorities stopped the group, including a mother and two children, after smugglers were seen breaking into a boat at the port of Boulogne.
The migrants said they had come from Iraq, according to a local prosecutor.
He said "those seeking to help them on their way were busy breaking into the trawler" to let them aboard when harbour authorities called police.
Police are looking for two smuggling suspects involved in the attempted theft.
The incident on Tuesday came amid a surge in attempted Channel crossings, an increase that home secretary Sajid Javid has declared a "major incident".
About 230 migrants tried to sail to England from northern France in December, according to the UK government.
Officials warned smugglers "with a complete lack of regard for human life" were planning to send more migrants across the water on dinghies.
Sporadic crossings have been seen since the start of the Mediterranean refugee crisis in 2014, but numbers in the Channel started to increase in November.
Clubs and churches helping Berlin to become home for migrants

Show all 15
A group of 12 Iranian migrants, including one child, were the latest detained by UK police after landing on a beach at Lydd-on-Sea, Kent, on Monday.
Investigators believe that increased security in Calais, where migrants have previously boarded lorries through the Channel Tunnel, and other French ports may have contributed to the spike in dinghy crossings.
Two Border Force cutters are to be called back from abroad to join a third already patrolling the Channel.
But lawyers and campaigners have cautioned that the recent rise has been "blown out of proportion" as the numbers arriving constitute a "tiny proportion" of people coming to Britain to seek asylum.
Government figures show there were an estimated 1,832 clandestine entries to the UK south coast ports – including people arriving on small boats as well as in ferries and in the back of lorries – in 2017/18. This was a decrease of 23 per cent on the previous year, when it stood at 2,366.
Register for free to continue reading
Registration is a free and easy way to support our truly independent journalism
By registering, you will also enjoy limited access to Premium articles, exclusive newsletters, commenting, and virtual events with our leading journalists
Already have an account? sign in
Register for free to continue reading
Registration is a free and easy way to support our truly independent journalism
By registering, you will also enjoy limited access to Premium articles, exclusive newsletters, commenting, and virtual events with our leading journalists
Already have an account? sign in