Migrants in Kos: Photos show real tragedy after Brits abroad complain of 'awkward' holidays
Young children were among the hundreds of migrants arriving in recent days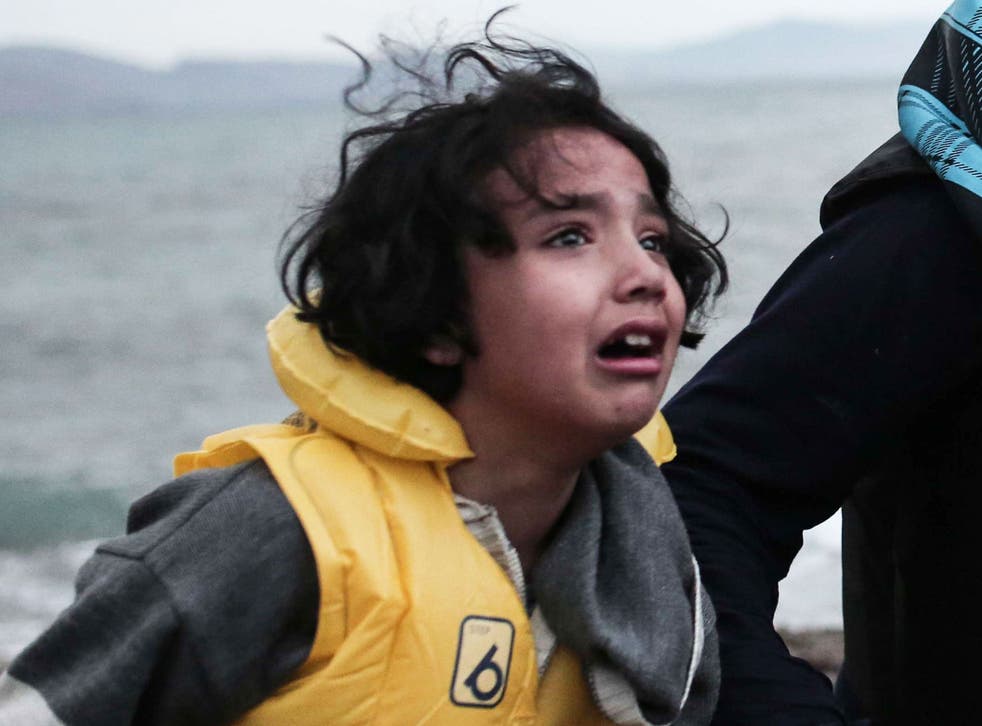 This little girl hasn't gone to the Greek island of Kos for a holiday in the sun.
She and thousands of other migrants have risked their lives to escape conflict and poverty in their home countries.
As British tourists complain that their summer breaks have been made "awkward" by the impoverished people left destitute on the streets, these pictures show the real tragedy unfolding.
More than 1,500 migrants have landed on Kos in the past week alone, with many rescued by the coast guard after attempting to cross the Aegean from Turkey in barely seaworthy boats.
Homeless and carrying the only remnants of their former lives in bags, they have been left to seek shelter in an abandoned hotel or on seaside arcades as authorities struggle to cope.
Many of the families coming off boats have been seen with babies and young children, left dirty and distressed by the voyage.
The migrant crisis coincided with the half term break for British schools, seeing hundreds of families arriving for some early summer sun this week.
Migrants mingle with holidaymakers in Kos

Show all 14
Anne Servante, a nurse from Manchester, told the Daily Mail that Kos had become "disgusting".
"It's really dirty and messy here now," she added. "And it's awkward. I'm not going to sit in a restaurant with people watching you."
Another British couple on holiday with their grandchildren from Birmingham told the newspaper that they "don't like it", adding: "We won't be coming back if it's like a refugee camp again next year."
A spokesperson for Thomas Cook told The Independent that Kos continues to be a "popular holiday destination" enjoyed by hundreds of Brits.
"Our experienced teams on the ground inform us that the resorts are operating as normal and that our customers are continuing to enjoy their holidays in Kos," he added.
About 30,000 migrants have entered Greece so far this year, which is calling for more help from the EU.
Join our new commenting forum
Join thought-provoking conversations, follow other Independent readers and see their replies