Migration crisis can destroy Europe, French Prime Minister Manuel Valls says
The socialist Prime Minister said: 'The concept of Europe that our founding fathers had...is in very grave danger'
Ashley Cowburn
Friday 22 January 2016 10:33 Comments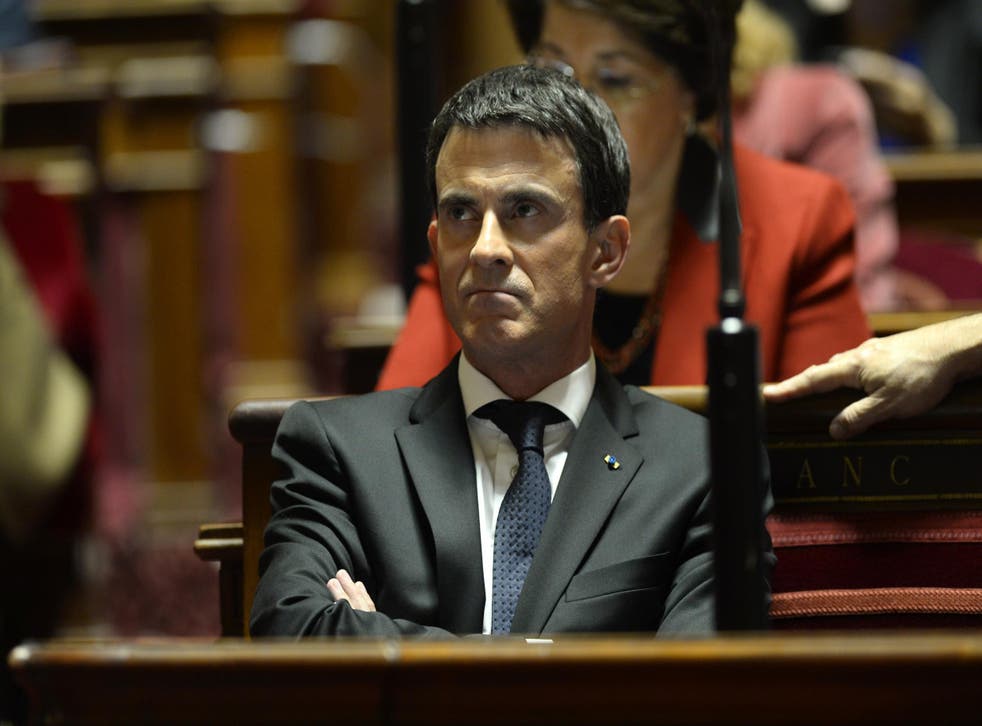 Europe cannot take in all the refugees fleeing war-torn Syria and Iraq and the migration crisis is putting the European Union in grave danger, the French Prime Minister Manuel Valls has said.
Speaking at the World Economic Forum in Davos, Mr Valls added that Europe needed to take urgent action to control its external borders. "Otherwise," he said, "our societies will be totally destabilised".
Asked whether the Schengen agreement – the passport free zone on the European continent – was on the verge of collapse as a result of the on-going migration crisis, he said: "No, it's Europe that can die, not the Schengen area. If Europe is not capable of protecting its own borders.
"The European project, not Europe as much. Not our values, but the concept of Europe that our founding fathers had, yes it is in very grave danger. That's why you need border guards and controls outside the European Union. Sometimes we had the feeling that borders did not exist. No, borders do exist so you have to protect them."
Refugee crisis - in pictures

Show all 27
The socialist prime minister added that Germany, which accepted over one million refugees in 2015, is faced with a major challenge. He added: "But the first message we need to send now with the greatest of firmness is to say that we will not welcome all the refugees in Europe.
"A message that says come, you will be welcome, provokes major shifts. Today, when we speak in Europe, a few seconds later it will be shared on smartphones in the refugee camps of Libya."
Mr Valls also said that France would seek to keep its current state of emergency until a "total and global war" against so-called Islamic State was over. The high security measures were introduced after the Paris atrocities on 13 November in which 130 people were murdered by terrorists.
Register for free to continue reading
Registration is a free and easy way to support our truly independent journalism
By registering, you will also enjoy limited access to Premium articles, exclusive newsletters, commenting, and virtual events with our leading journalists
Already have an account? sign in
Join our new commenting forum
Join thought-provoking conversations, follow other Independent readers and see their replies