Mikhail Khodorkovsky pardoned: Russian President Vladimir Putin to free former political nemesis after 10 years in prison
The former oil tycoon is to be pardoned after as part of an 'amnesty project' by the Kremlin ahead of the Sochi Winter Olympics next year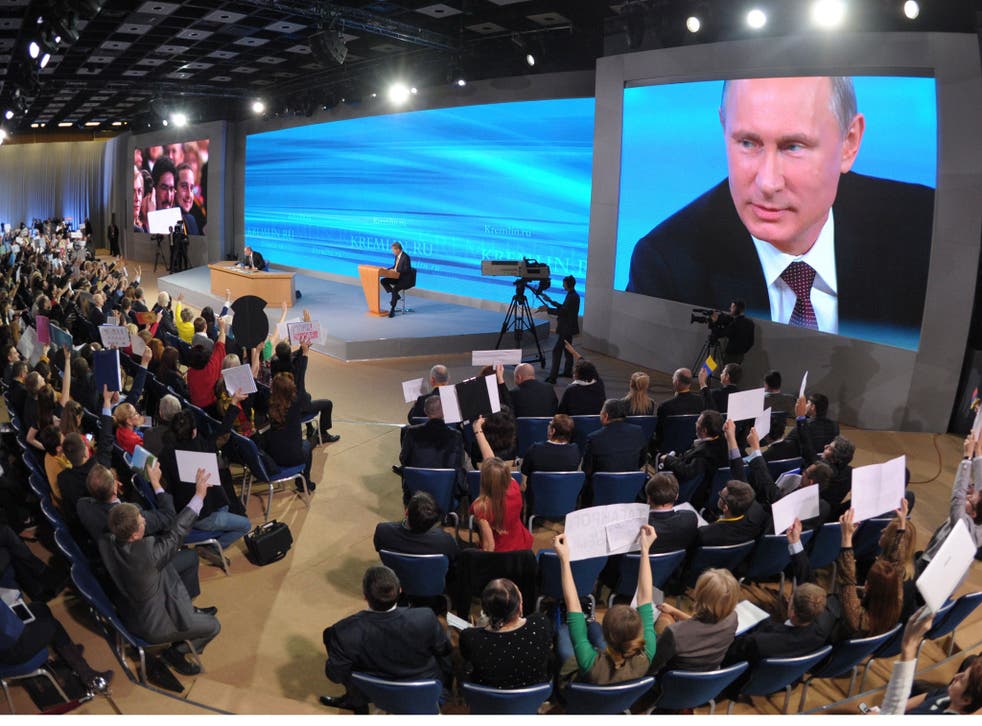 Mikhail Khodorkovsky, the man who went from being Russia's richest man to its most famous political prisoner, is to be pardoned by his longtime nemesis President Vladimir Putin after spending more than a decade behind bars.
In a surprise announcement apparently aimed at repairing his battered image abroad ahead of the Sochi Winter Olympics next year, Mr Putin said his former rival would be pardoned "in the near future".
Mr Khodorkovsky, the former head of the Yukos oil company, had funded opposition parties and clashed publicly with Putin before his arrest.
The pardon announcement comes the day after Mr Putin's amnesty project was approved by the parliament, paving the way for the two imprisoned members of the feminist group Pussy Riot and the 30 Greenpeace crew members on trial for a September protest to be freed.
Mr Putin said Mr Khodorkovsky had only recently filed a written request seeking a pardon. The President suggested that the poor health of Mr Khodorkovsky's mother had motivated his decision.
"He's already spent more than 10 years in prison, this is a serious punishment," Mr Putin said. "He's appealed on humanitarian grounds. His mother is ill and I think that considering these circumstances, a corresponding decision can be made." Mr Putin did not mention his plans for a pardon during the press conference itself, even though he was asked about the possibility of a third case being brought against Yukos management. The President had responded, as he often does when asked about politicised trials, that the decision rests with Russia's investigative organs, although he admitted that he didn't "see any particular threats for anyone there".
Mr Khodorkovsky had been due to be released next August. He and his business partner, Platon Lebedev, were convicted on fraud and tax evasion charges in 2005, then on embezzlement and money laundering charges in 2010. Yukos was broken up and the state-owned Rosneft oil company headed by Kremlin insider Igor Sechin acquired many of its assets.
The European Court of Human Rights ruled this summer that the tax fraud charges were legitimate, but that the sentencing of the two men to a remote prison colony near the Arctic Circle was unjustified.
The sudden pardon announcement surprised not only journalists, but also Mr Khodorkovsky's legal team. Russian media quoted Mr Khodorkovsky's lawyer saying that his client had not applied for a pardon, although pardon pleas have previously been made by others on his behalf. However, in a later statement, the legal team called all previous commentary about the pardon request "invalid" until they could meet Mr Khodorkovsky.

Mr Khodorkovsky's 79-year-old mother, Marina, told Reuters she had only just heard reports. "I want to believe he will pardon him," she said. "I want to believe Putin is not totally lost."
Political analyst Alexei Makarkin said Mr Khodorkovsky had most likely made a deal with the Kremlin to file a pardon plea, thereby essentially admitting his guilt.
"This was the option the regime proposed," Mr Makarkin told The Independent. "They wouldn't have freed him if he didn't sign this document."
Mr Khodorkovsky previously refused to file a pardon plea on moral grounds. Notably, then-president Dmitry Medvedev declined to pardon Mr Khodorkovsky in 2012 despite arguments by the presidential human rights council that the verdict should be overturned, saying he had no reason to pardon someone who had not asked for clemency.
The former oil tycoon's pardon is likely to embolden investors. Earlier this month, financial institutions predicted a stock market rally if he was freed.
It will also take some heat off Mr Putin for the Sochi Olympics, a legacy project for him that has been criticised over allegations of corruption and environmental violations, as well as worries that LGBT athletes and fans will fall prey to Russia's law against gay propaganda among minors.
Mr Khodorkovsky has previously written from prison that he does not plan to go back into business once released.
Register for free to continue reading
Registration is a free and easy way to support our truly independent journalism
By registering, you will also enjoy limited access to Premium articles, exclusive newsletters, commenting, and virtual events with our leading journalists
Already have an account? sign in
Register for free to continue reading
Registration is a free and easy way to support our truly independent journalism
By registering, you will also enjoy limited access to Premium articles, exclusive newsletters, commenting, and virtual events with our leading journalists
Already have an account? sign in
Join our new commenting forum
Join thought-provoking conversations, follow other Independent readers and see their replies