Missiles 'fall off' RAF fighter jet as it lands at Akrotiri base in Cyprus
The missiles cost £105,000 each and have been used to kill Isis fighters in Syria and Iraq
Doug Bolton
Wednesday 15 July 2015 19:25 Comments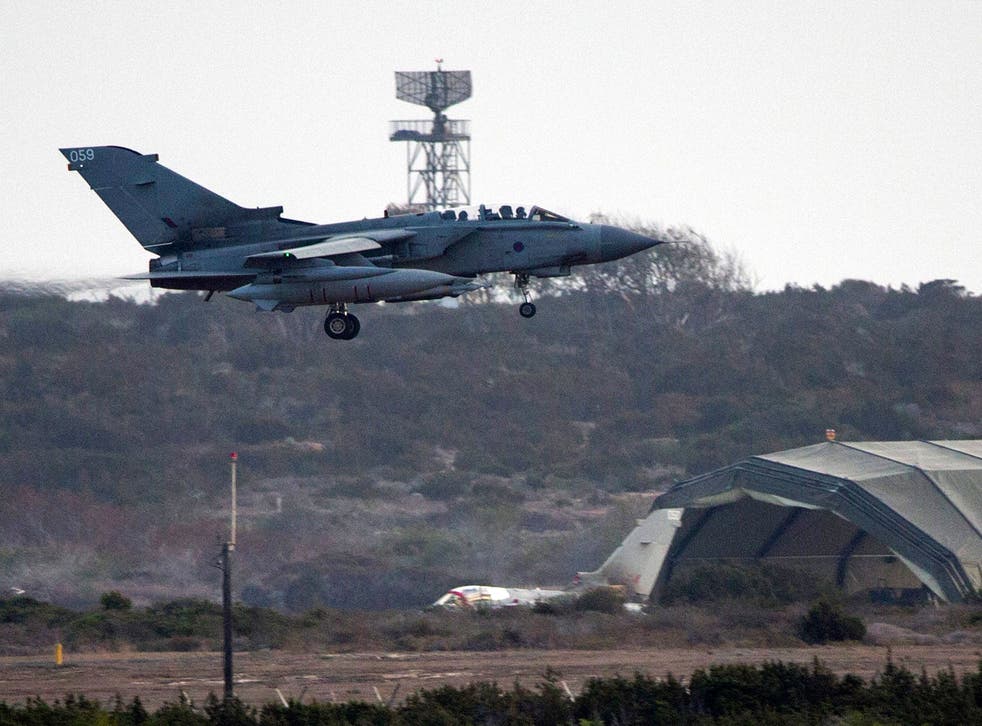 An air force official has confirmed that two missiles fell off an RAF Tornado fighter jet as it landed at a base in Cyprus.
Two Brimstone missiles, which cost around £105,000 each and are designed to destroy ground targets, fell from the aircraft as the jet went in to land at RAF Akrtoiti in Cyprus.
Fortunately, the missiles did not explode, and no-one was injured in the incident.
RAF Akrotiri is one of two British military bases on Cyprus, both of which are currently of major strategic importance due to their proximity to Isis-controlled areas in Syria and Iraq - the Syrian coast is only around 80 miles from Cyprus.
Akrotiri, which sits on the Southern tip of the island, has previously been used to launch air strikes against Isis fighters in Syria and Iraq, and Brimstone missiles have been used to kill Isis members.
The Ministry of Defence did not say whether this particular plane was returning from a bombing run against the militant group.
Earlier this week, Prime Minister David Cameron promised to step up the fight against Isis extremists, saying he was determined that the armed forces "will have the equipment, the means and the resources to deal with it."
In Prime Minister's Questions on Wednesday morning, he reaffirmed the government's commitment to spending two per cent of the UK's GDP on the military every year, a sum which amounts to a yearly real-terms rise in the military budget.
Register for free to continue reading
Registration is a free and easy way to support our truly independent journalism
By registering, you will also enjoy limited access to Premium articles, exclusive newsletters, commenting, and virtual events with our leading journalists
Already have an account? sign in
Join our new commenting forum
Join thought-provoking conversations, follow other Independent readers and see their replies