Missing baby albino kangaroo 'may have been stolen'
Weeks-old Mila had been star attraction at German zoo before her disappearance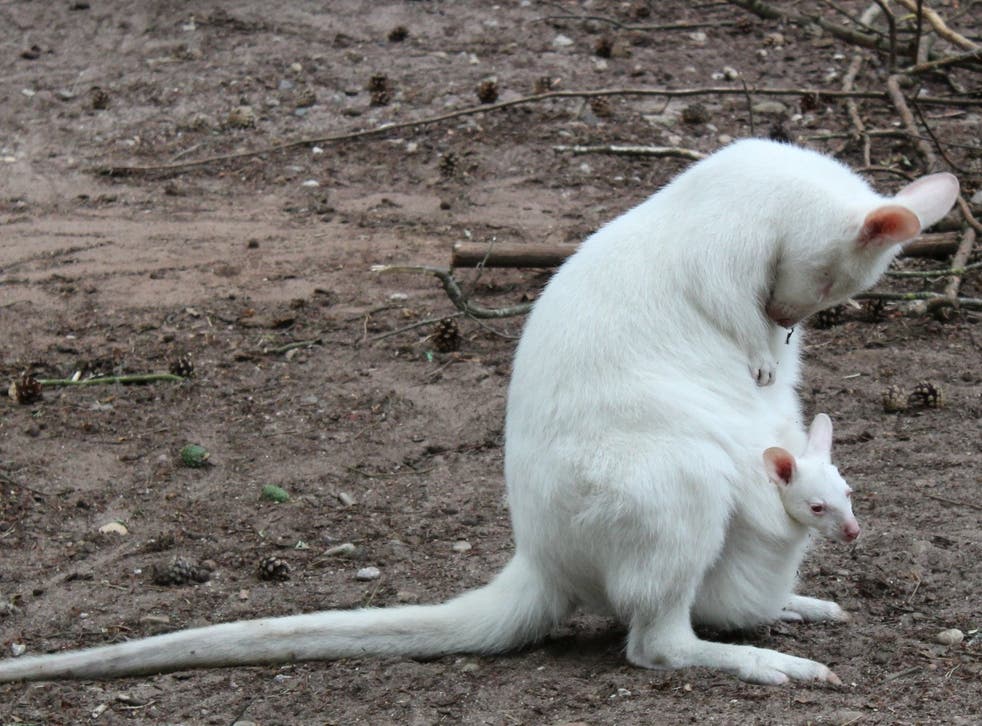 A weeks-old albino kangaroo missing from a German zoo is feared to have been stolen, authorities have said.
Baby "Mila", who was seldom far from her mother Monja's side, was born at Kaiserslautern zoo in southwestern Germany in July and proved to be a star attraction.
However, she has been missing after last being seen in her enclosure on Wednesday morning. She was not there when zookeepers closed that night.
"We're investigating in all directions," police told the DPA news agency.
"We can't rule out that she was stolen."
The zoo has employed two hunters with dogs to search for Mila, but so far they have had no success.
Matthias Schmitt, the director of the zoo, said there was no evidence Mila was snatched by a wild fox or other predator.
He issued an appeal to the public to track down the baby marsupial, adding: "The whole team at the zoo is hoping Mila will be found again and is in good health."
Albinism, as in other species, is rare in kangaroos, with about one being born in every 50,000 to 100,000 animals.
Their conspicuous snow-white fur makes them especially vulnerable to predators meaning few grow old in the wild.
Additional reporting by Associated Press
Join our new commenting forum
Join thought-provoking conversations, follow other Independent readers and see their replies