Italy set to nationalise the world's oldest bank, Banca Monte dei Pashci di Siena
The organisation was founded in 1472 to provide charitable loans to the 'poor or miserable'
Saturday 10 December 2016 14:17
comments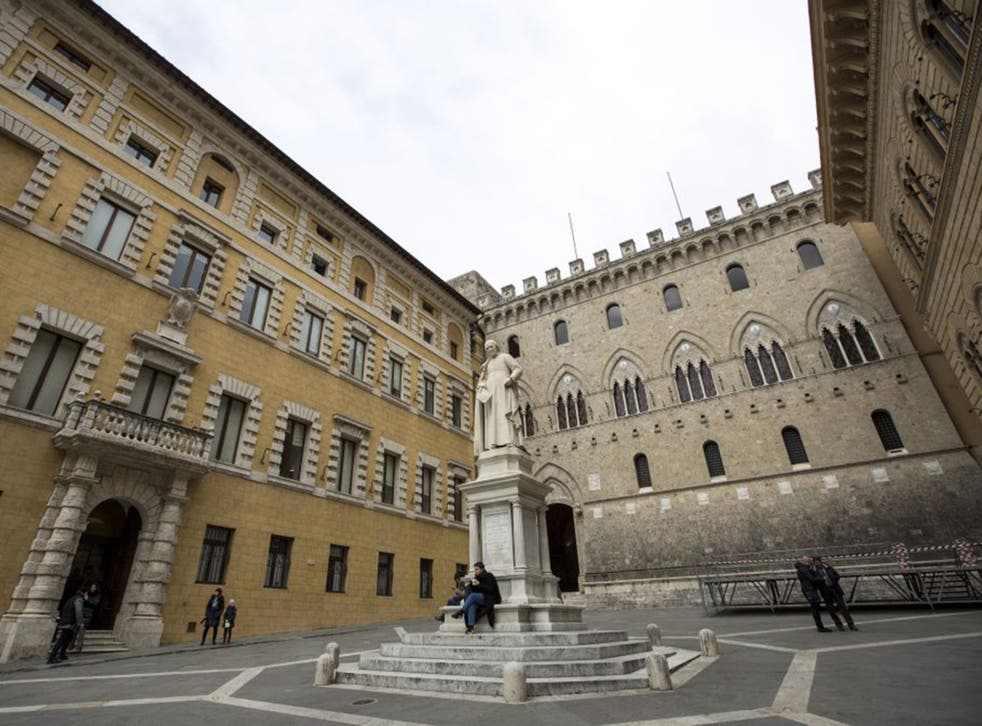 Italy is set to nationalise Banca Monte dei Pashci di Siena, the world's oldest bank.
The organisation, founded in 1472, currently has five million customers but is weighed down by €360bn (£305bn) of bad debts.
Italy's third largest lender was the worst performer in annual stress tests on 51 major lenders across the EU.
After the European Central Bank (ECB) refused to give the organisation any more time to secure private funding, the Italian Government felt there was no option left but to intervene.
The value of shares for the bank plummeted 16 per cent before trading was suspended and junior bonds issued by the organisation fell by half within minutes.
"The ECB is committing a grave error. It is unacceptable," said Antonio Damiani, head of the banking union CGIL, the Telegraph reported.
"There must now be an immediate public rescue to secure Monte Paschi and head off any systemic risk for banks in trouble. This is a matter of urgent national interest," Mr Damiani added.
There has been dismay at the ECB's decision not to provide a temporary stop-gap solution for the bank, particularly given the political crisis currently facing the nation following the resignation of Prime Minister Matteo Renzi.
World news in pictures

Show all 50
"The decision is very strange. They are giving the impression that they want blood on the floor, perhaps by forcing a resolution of the bank to set a precedent," said Lorenzo Codogno, ex-chief economist of the Italian treasury, according to the Telegraph.
"There is a risk that there could be panic and a chain-reaction if investors start asking who is going to be the next victim."
Join our new commenting forum
Join thought-provoking conversations, follow other Independent readers and see their replies