Moscow beheading: Nanny says 'Allah ordered' her to murder girl in her care
Gulchekhra Bobokulova is to be detained for two months while the investigation is carried out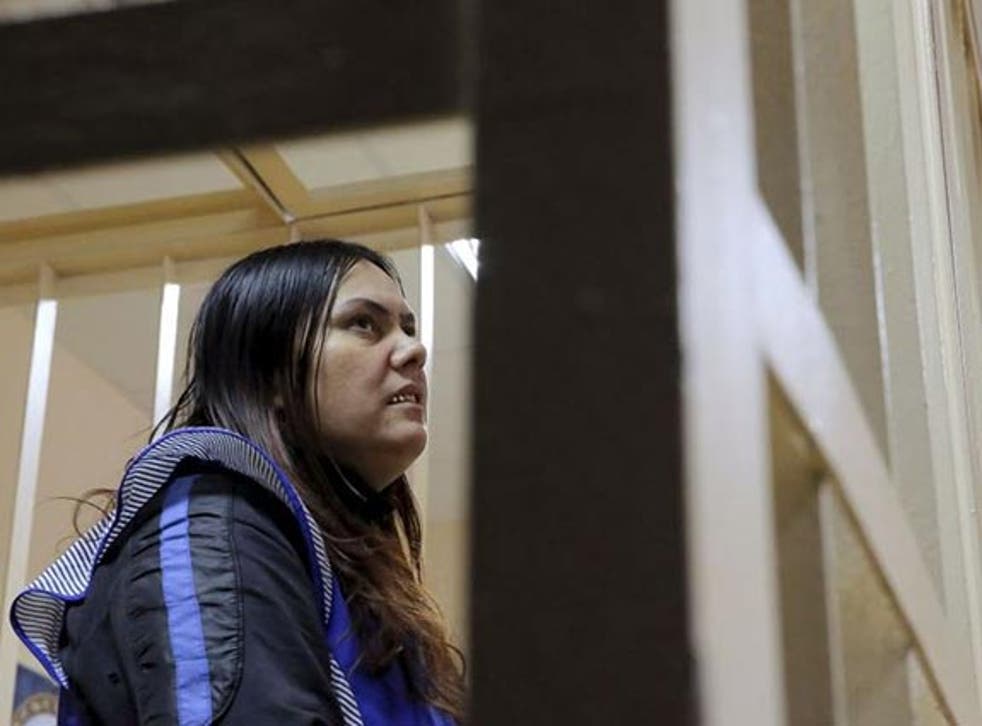 A nanny who is accused of murdering and decapitating a child has said "Allah ordered" her to do it.
Gulchekhra Bobokulova, from Uzbekistan, was seen outside a Moscow subway station on Monday carrying the four-year-old girl's head.
Bobokulova, who was the victim's nanny, appeared at a Moscow court on Wednesday. Asked by reporters outside about why she murdered the child, the mother-of-three replied: "Allah ordered." She also said that she had repented for her actions and that she agreed with her arrest.
Inside the court, the 38-year-old reportedly waved and said: "I am Allah's messenger. Hello everyone."
When asked if she accepted her guilt, she answered "yes," the BBC reported.
But prosecutors told the court that they believed Bobokulova, a mother-of-three, was not acting on her own and that there were individuals who "incited" her to carry out the attack. No other individuals have been identified in connection with the crime.
The court approved her detention for two months while the investigation continues. Investigators suspect her of murder but it is not known whether they suspect her of offences related to terror.
Earlier this week, officials said the suspect appeared to be mentally unstable.
Gyulchekhra Bobokulova behind bars

Show all 10
Bobokulova, who had been wearing a hijab, was seen walking to the station carrying the child's head on CCTV. According to some witnesses, she shouted "Allahu akbar".
In a video posted on Russian news websites, she was heard shouting: "I am a terrorist. I am your death."
Bobokulova also set fire to the family's flat.
Additional reporting by agencies
Register for free to continue reading
Registration is a free and easy way to support our truly independent journalism
By registering, you will also enjoy limited access to Premium articles, exclusive newsletters, commenting, and virtual events with our leading journalists
Already have an account? sign in
Register for free to continue reading
Registration is a free and easy way to support our truly independent journalism
By registering, you will also enjoy limited access to Premium articles, exclusive newsletters, commenting, and virtual events with our leading journalists
Already have an account? sign in
Join our new commenting forum
Join thought-provoking conversations, follow other Independent readers and see their replies