Moscow to go back into lockdown to combat surging Covid cases
The latest restrictions comes after Russia reported a daily high of cases on Thursday
Oliver Carroll
Moscow Correspondent
Thursday 21 October 2021 11:12 Comments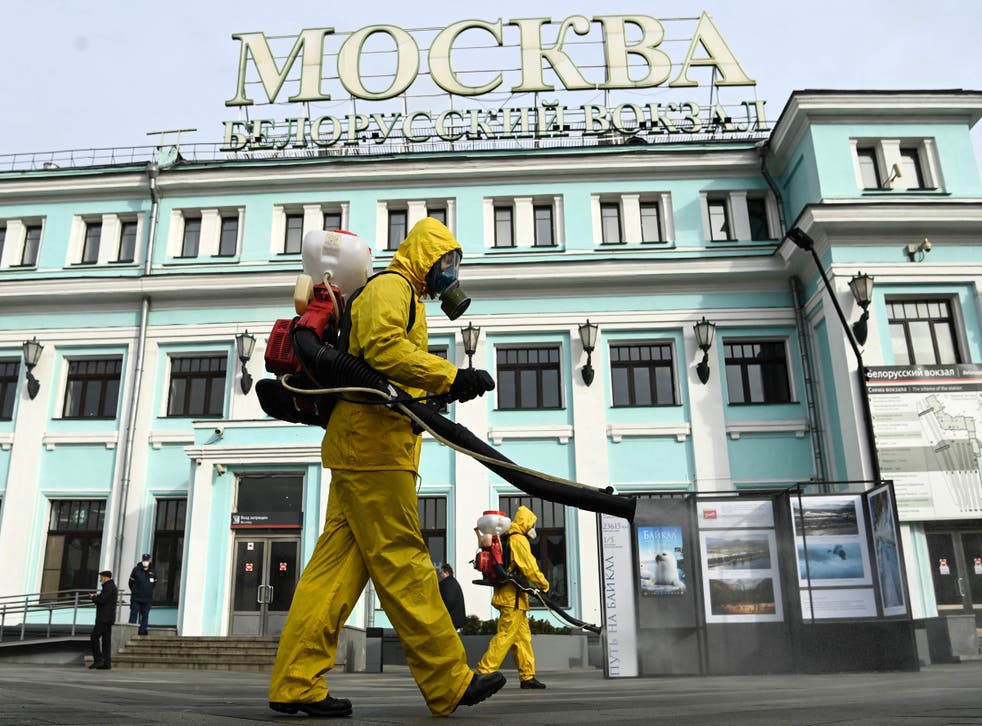 Moscow authorities have announced a new ten day lockdown, as the city's hospitals struggle to cope with a major uptick in Covid admissions and deaths.
Starting next Thursday, October 28, all non-essential business will be required to shutter. This means factories, shops, restaurants, gyms and leisure facilities will be off limits, with only supermarkets, chemists and certain other services allowed to remain open.
An exception has been made for theatres and museums, which will be allowed to work at half capacity for the fully vaccinated. That system will continue for the foreseeable future.
In an address on his website, Mayor Sergei Sobyanin said the situation in the capital was developing according to a "worst case scenario," with record Covid illness rates expected "in the coming days".
On Wednesday, President Vladimir Putin announced a national "non-working week" from 30 Oct until 7 November. The restriction — somewhere between a lockdown and a holiday — is a handy invention that appears designed to avoid the need for costly subsidies to business.
Despite being the first country to announce a coronavirus vaccine to the world, Russia has struggled to persuade its own citizens to take it. To date, only 45 million of the country's 146 million people have been fully vaccinated. 
Contradictory health messages from government officials and state television — declaring victory over the pandemic and exaggerating health scares — appear to have been contributory factors to the poor uptake.
On Thursday, Russia posted a record daily high of both coronavirus-related deaths and new COVID-19 infections. The official death toll of 227,389 is some way the highest in Europe — and likely heavily underreported.
Register for free to continue reading
Registration is a free and easy way to support our truly independent journalism
By registering, you will also enjoy limited access to Premium articles, exclusive newsletters, commenting, and virtual events with our leading journalists
Already have an account? sign in
Join our new commenting forum
Join thought-provoking conversations, follow other Independent readers and see their replies