Mother of terror attack victim booed in French parliament for wearing a headscarf
Latifa Ibn Ziaten's son was one of seven people killed by Mohamed Merah in a series of targeted attacks in 2012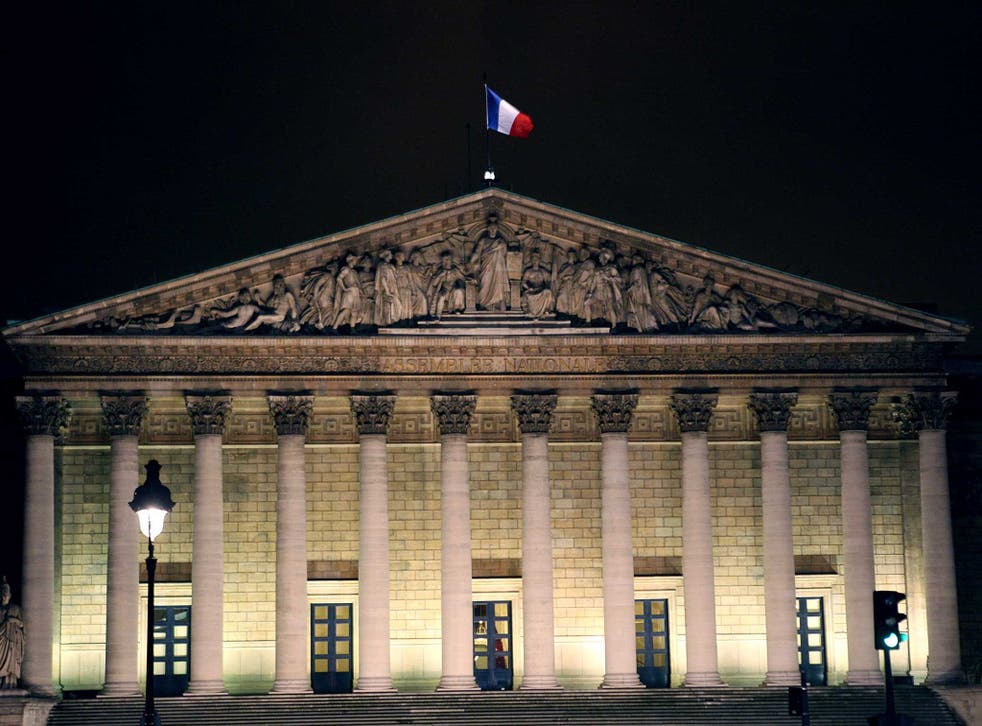 The mother of a man killed in a terror attack in France has been booed after she wore a headscarf during a public talk, with one attendee saying the atmosphere was "like being at a meeting of the National Front".
Latifa Ibn Ziaten, whose 30-year-old paratrooper son was one of seven people killed by Mohamed Merah in a series of targeted attacks against Jews and soldiers in Toulouse and Montauban in 2012, was invited to parliament to speak at a conference on secularism.
In the wake of her son's death, Mrs Ibn Ziaten founded a group in his name to "defend the values of the Republic and secularism," and wears the headscarf in his memory, Buzzfeed News reported.
When she came to speak at the conference, organised by France's Socialist Group at the National Assembly (the body that debates France's laws), Mrs Ibn Ziaten was booed and an audience member – wearing a headscarf – who defended her was also heckled.
Law student Yassine, who also attended the event, described how his friend took to the floor to defend Ms Ibn Ziaten's headscarf but was "immediately interrupted" and told to "'go traveling in fundamentalist countries' to criticise her choice to wear the veil."
"I felt like I was at a meeting for the National Front rather than a meeting largely made up of socialists."
France's former women's minister Yvette Roudy confirmed there had been heckling, and told Buzzfeed News she had warned Mrs Ibn Ziaten "it wasn't a good idea to wear her scarf".
Ms Roudy added that she told the unidentified student the "hijab was a symbol of submission to the patriarchal law and that fundamentalists used it as an entryway."
The two hecklers – not believed to be affiliated with the left-wing party – reportedly left after socialist MP Jean Galvany publicly defended Mrs Ibn Ziaten on stage and asked them to leave.
"Socialists worthy of the name would never hiss or boo this respected women, as some have suggested on Twitter," he wrote in a statement on Facebook.
Mrs Ibn Ziaten said she wears the scarf as a way of remembering her son, and her choice does not break any of France's strict laws on secularism.
While the wearing of niqabs is banned for public places, rules around headscarves are more relaxed. Additionally, only public servants – which Mrs Ibn Ziaten is not – are banned from wearing any kind of head-covering.
Register for free to continue reading
Registration is a free and easy way to support our truly independent journalism
By registering, you will also enjoy limited access to Premium articles, exclusive newsletters, commenting, and virtual events with our leading journalists
Already have an account? sign in
Register for free to continue reading
Registration is a free and easy way to support our truly independent journalism
By registering, you will also enjoy limited access to Premium articles, exclusive newsletters, commenting, and virtual events with our leading journalists
Already have an account? sign in
Join our new commenting forum
Join thought-provoking conversations, follow other Independent readers and see their replies