Motorboats banned from Venice canals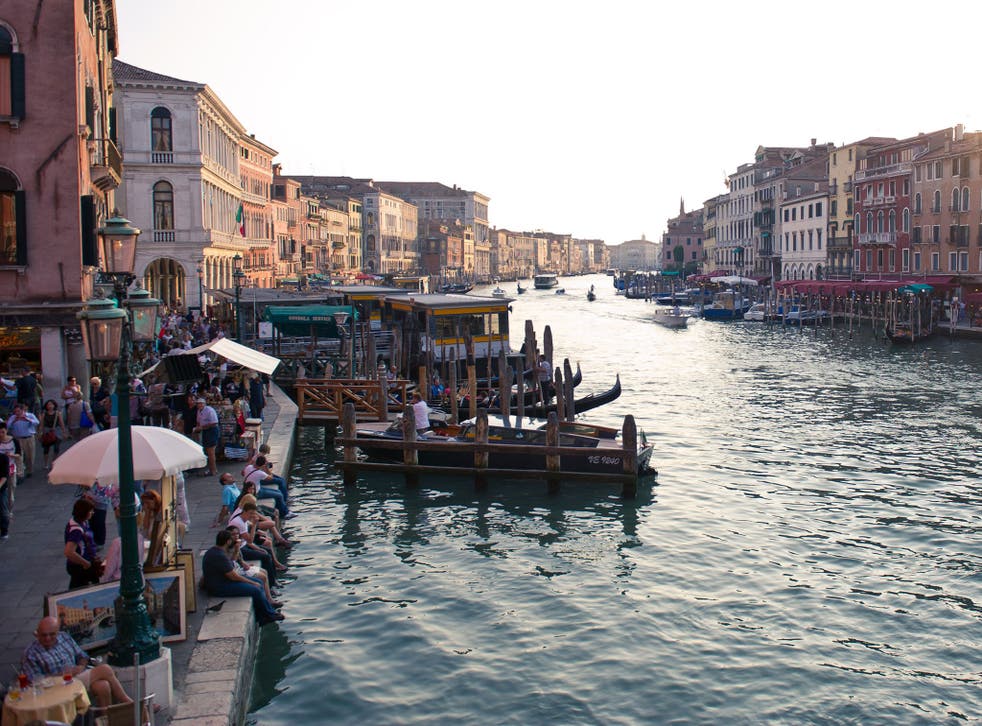 It was all quiet on the Grand Canal today after Venice ordered its first ban on the motorboats that threaten the crumbling city's future.
The block on all motor-powered boats – man-powered gondolas were immune – was part of plans to curtail the huge volume of water traffic that is causing the lagoon city to erode. Organisers want to highlight the need for more sustainable forms of transport in Venice's celebrated waterways.
To this end, various non-polluting, battery-powered vessels were on display during the ban, which lasted from 10am to 3 pm.
Paolo Lamappo, a spokesman for Italia Nostra, which works to preserve the city's heritage, said: "We hope it'll make Venetians more aware of how lovely the city could be if we insist on boats only with electric power."
Conservationists say that two-stroke marine engines are a particular problem in terms of the volume of fumes and the smell they produce.
The acid nature of the pollution is thought to be speeding up the erosion of the city's medieval buildings, which are already sinking into the lagoon – a process exacerbated by the constant currents caused by the huge number of vessels passing through the major canals.
Register for free to continue reading
Registration is a free and easy way to support our truly independent journalism
By registering, you will also enjoy limited access to Premium articles, exclusive newsletters, commenting, and virtual events with our leading journalists
Already have an account? sign in
Register for free to continue reading
Registration is a free and easy way to support our truly independent journalism
By registering, you will also enjoy limited access to Premium articles, exclusive newsletters, commenting, and virtual events with our leading journalists
Already have an account? sign in
Join our new commenting forum
Join thought-provoking conversations, follow other Independent readers and see their replies