Mount Etna erupts for the first time this year
Mount Etna erupts for the first time this year
One of the most active volcanoes in the world is spewing giant fountains of lava into the sky
Mount Etna has erupted for the first time this year, spewing bright orange lava into the sky above the Italian island of Sicily.
One of the most active volcanoes in the world, it has been largely dormant for the last few years.
However, it burst into life earlier this week, spewing giant fountains of lava into the sky that could be seen in the city of Catania and the resort town of Taormina.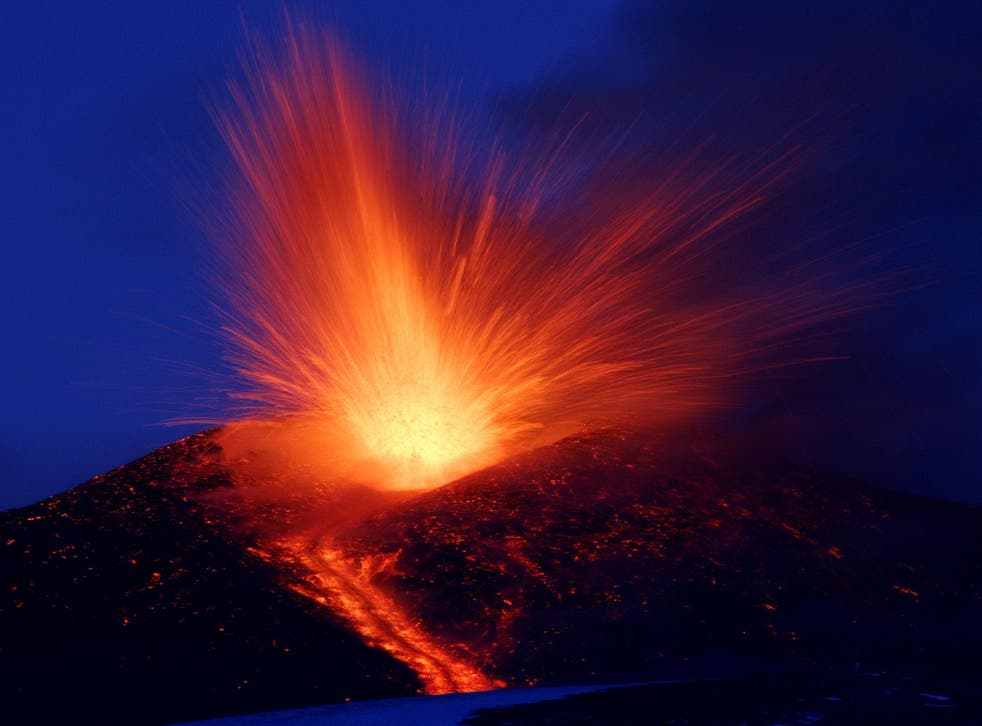 Although volcanic ash clouds can cause flight disruptions, the nearby Catania airport was operating normally.
Authorities reported no danger to the towns that dot the mountain's slopes.
Etna is the highest volcano in Europe at 3,330 metres and has burst into life several times each year.
The last major eruption was in 1992.
Join our new commenting forum
Join thought-provoking conversations, follow other Independent readers and see their replies