Muscovites protest at Putin election victory
'They have stolen our votes', the biggest opposition rally in recent history is told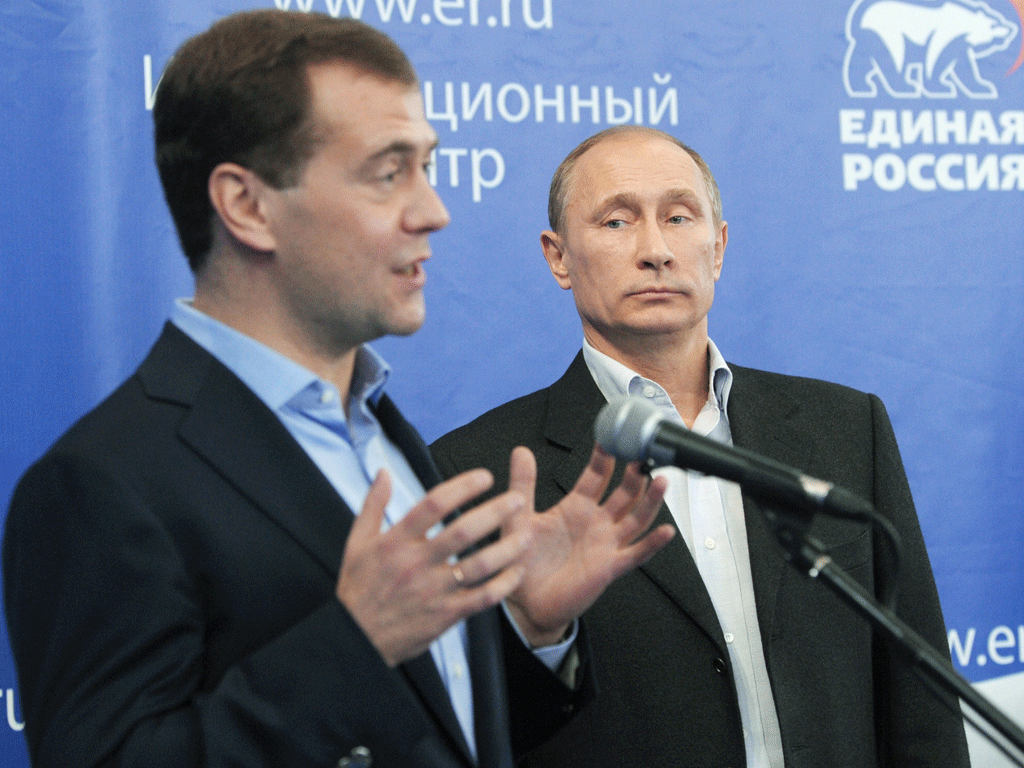 More than 8,000 people packed into central Moscow yesterday to protest against the victory of the Prime Minister Vladimir Putin's United Russia party in Sunday's parliamentary elections, in one of the country's biggest anti-government rallies in recent history. They chanted, shouted and blew whistles in protest at Mr Putin, who will stand for a return to the Kremlin as President in March elections.
United Russia gained around 49.5 per cent of the vote, the Central Election Commission said yesterday, with almost all the ballots now counted. Although the party will still have more than half of the seats in Russia's parliament, the percentage – down from the 64 per cent it gained in 2007 – has been seen as a sign that Russians are growing tired of the Putin era. Mr Putin announced in September that he intends to return as President after a four-year stint as Prime Minister, and could now rule Russia until 2024.
International monitors said yesterday that of 150 polling stations monitored, 34 were "very bad", and reports came in from across the country of multiple voting, stuffed ballots, and public-sector workers coming under pressure to vote for United Russia.
Yesterday evening, assorted figures from Russia's democratic and radical opposition, most of whose parties had not been registered for the elections, addressed crowds who came to protest.
Despite persistent rain and chilly temperatures, many more people than anybody expected showed up.
One of the speakers called him "Mister Botox", alluding to rumours, denied by Mr Putin's spokesman, that the Prime Minister has had plastic surgery to make him look younger. Others called Mr Putin and his cronies "criminals" for allegedly stealing the votes of Russians, and repeated the famous phrase "a criminal should be in jail", from a Soviet-era film.
"Putin and his party of crooks and swindlers have suffered a terrible defeat," said a liberal politician Boris Nemtsov at the protest. "They might claim over their zombie-box television that United Russia got 48 per cent, but who really believes that? Nobody! They have stolen our votes!"
The crowds made a cacophonous din blowing into whistles that had been distributed, a nod to the unprecedented occurrence last month when Mr Putin was whistled when he addressed crowds.
As the meeting drew to a close, some in the crowd attempted to start a march towards the Lubyanka, headquarters of the FSB, formerly the KGB. Riot police cordons blocked them off, and some of the participants and several journalists were bundled into police buses and detained.
Join our new commenting forum
Join thought-provoking conversations, follow other Independent readers and see their replies