Myths about the Mafia exposed as three-year-old is brutally murdered
In January this year the remains of another toddler were found in a burnt-out car
Michael Day
Friday 21 March 2014 19:20 Comments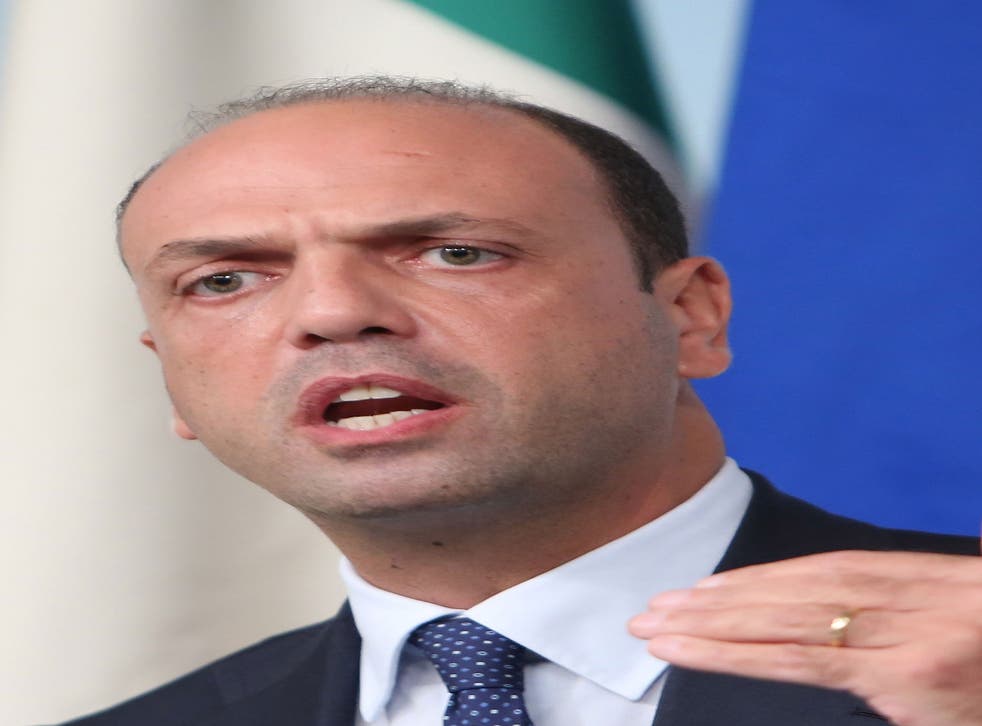 Despite the evil that it does, the Mafia has always enjoyed a perverse credibility, a raffish charm in the eyes of many that bears no relation to its squalid nature.
You can blame Hollywood, or our own fascination with danger. But most of all, there are the myths: the louche but glamorous lifestyle, and the codes of honour, one of which is "never kill women or children".
So why did mobsters shoot dead a three-year-old toddler, along with his mother, near the southern city of Taranto on Monday this week?
The murder of Domenico Petruzzelli, who was shot in the face, appeared ruthless and calculating, said investigators. The child's 30-year-old mother, Carla Maria Fornari (who died in the attack along with Cosimo Orlando, who was convicted of a double murder in 1998), had been driving a small red hatchback.
Investigators are working on the theory that the killings were prompted by Orlando trying to regain, after a long period behind bars, a key role in local extortion and drug-peddling rackets. Presumably a rivals in Puglia's Sacra Corona Unita Mafia group didn't appreciate his return. Police say they have several leads but so far no arrests have been made.
Matteo Renzi, Italy's Prime Minister who has three young children, was outraged. In an attempt to be seen doing something, the Interior Minister, Angelino Alfano, ordered the deployment of 60 extra police officers to the area and he promised "a swift and concrete response to an incident of unprecedented ferocity".
How unprecedented was it, though? In January this year the remains of another toddler, Nicola Campolongo, were found in a burnt-out car in the neighbouring region of Calabria, along with his grandfather and another man.
Police said the killers and victims were from rival Mafia clans although three-year-old Nicola, who had been shot in the head, was too young to be a member of the crime syndicate.
The prosecuting magistrate, Franco Giacomantonio, said after the killing: "How can anyone kill a three-year-old boy in this way? In many years of work, I think this will be the most brutal murder that it has been my duty to investigate."
But the leading Mafia writer, Corrado De Rosa, said that that killing, and this week's murder of Domenico, were merely the "umpteenth demonstration of the fact that a Mafia code of honour does not exist".
"People often say that bosses don't touch women or children. It's not true," he said.
Mr Corrado noted that Salvatore "Toto" Riina, the notorious former head of Cosa Nostra, made the mob's real feelings clear back in the early 1990s. When Riina was orchestrating a bombing campaign against police and magistrates, an associate pointed out to him that innocent children could be killed. He replied: "In Sarajevo lots of children are dying. Why should we care?"
The killer who carried out Riina's bomb attacks probably felt the same. Four years after he blew up judges, Giovanni "The Pig" Brusca kidnapped 11-year-old Giuseppe Di Matteo, the son of another Sicilian Mafia boss. After two years' of captivity the child was strangled and dissolved in an acid bath, in another case that shocked the nation.
On Wednesday this week, while police in Puglia hunted Domenico Petruzzelli's killers, the head of a trade organisation became the latest person to denounce the tendency to glamorise the mob.
Roberto Moncalvo, of the farmers' group Coldiretti, called on EU authorities to take action against the growing trend in other European countries to use Mafia-themed marketing, particularly in food and hospitality. He noted that there were even "Mafiacandy" sweets on sale.
In February, the veteran Mafia writer Attilio Bolzoni criticised the latest craze in Spanish dining – a successful mob-themed chain of restaurants called The Mafia. A spokesman for the restaurant chain said then that the company was promoting not violence but romance – "Roses, love and smiles".
But Mr Bolzoni said in La Repubblica after this week's murders: "The history of the Mafia is full of these horrors and there was never a 'good Mafia'. When they kill they don't care who it is."
Register for free to continue reading
Registration is a free and easy way to support our truly independent journalism
By registering, you will also enjoy limited access to Premium articles, exclusive newsletters, commenting, and virtual events with our leading journalists
Already have an account? sign in
Join our new commenting forum
Join thought-provoking conversations, follow other Independent readers and see their replies